My first election cycle involved in politics was in 1988. It was a great year to be involved in politics – especially because the two campaigns on which I first volunteered were for two veterans of the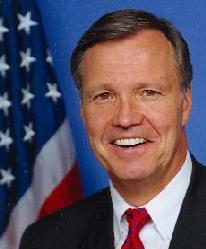 Reagan White House who came home to California to run for Congress. One was former speechwriter Dana Rohrabacher, who won the GOP nomination and is now a high-ranking member of our GOP majority. The other was Reagan lawyer Chris Cox. I remember that Chris eeked out a primary win over the liberal Mayor of Irvine (Baker) and served a distinguished career in the House of Representatives. As a matter of fact, I was very proud when late last year President Bush nominated Chris to serve as Chairman of the Securities and Exchange Commission. He is currently in that post, of which all California Republican can be proud.
It turns out that Chris is going to be having a surgical procedure done. Below is the Associated Press story. But I just want to encourage all who read this weblog to keep Chris in your thoughts and prayers and he goes in for what is supposed to be a quick and simple procedure. What follows is the AP story:

SEC Chairman Christopher Cox having surgery to remove tumor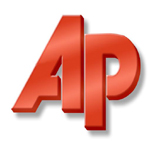 The Associated Press
WASHINGTON
The Securities and Exchange Commission chairman, Christopher Cox, will have surgery Monday to remove a tumor and is expected to recover quickly and fully, the agency announced Friday.
Cox, who became head of the SEC in August after 16 years in Congress as a California Republican, will have a thymoma removed, the agency said in a brief news release.
A thymoma is a tumor on the thymus gland, which regulates development of the immune system and is located in the chest above the heart. It is not necessarily cancerous.
The news release said Cox, 53, is expected to be hospitalized for only a few days and "it is anticipated that the surgery will complete the necessary treatment for this condition."
"I look forward to returning to my duties very quickly," Cox said in a statement. "I plan to be back in the office in mid-February."