If you read my Commentary today, you'd know that I am wondering aloud at the appointment by Arnold Schwarzenegger of  the California Teachers Association's chief political strategist Joe Nunez to the State Board of Education.  Nunez was appointed previously by the now-disgraced and recalled Governor Gray Davis but his term is expiring.  Nunez is also the Chairman of the Alliance for a Better California (ABC) , the umbrulla group formed by all people anti-Schwarzenegger.  If you don't believe me, check out their website.
FR friend Dan Weintraub, a great columnist at the Sacramento Bee, penned an entry on this in his weblog today.  Most of his piece is actually about the fact that the ABC has filed an FPPC complaint against Schwarzenegger after an appeals court ruling came down that notifications were not made in a timely fashion by the Governor's committees formed to advocate the passage of Propositions 74, 75, 76 and 77 last year.  Here is an excerpt from the end of his post (click through to the post to see a photo of Nunez):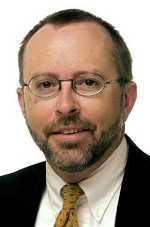 FROM WEINTRAUB:
…As an aside, it's worth noting that in the Alliance press release touting the decision on its Web site today, the first person quoted was the group's chairman, California Teachers Assn. rep Joe Nunez:
"We've known all along that the Governor's team has been breaking the law, and the Court of Appeals agreed with us," said Joe Nunez, chairperson of the Alliance for a Better California. "We will continue to take all steps necessary to ensure that the Governor's campaign is held accountable for their egregious violations of the law."
This is the same Joe Nunez who was reappointed Wednesday by Schwarzenegger to another term on the state Board of Education. When I commented on that appointment yesterday, I mentioned Nunez's role in the CTA, and the CTA's role in the Alliance. I didn't realize Nunez was chairman of the Alliance.
This is the equivalent of George Bush appointing Michael Moore as his ambassador to Iraq. Either Schwarzenegger has figured out a very creative way to shore up his relationship with the CTA or he has very strange judgment in appointments. And given the Nunez quote in today's press release, it doesn't look as if the governor's guy is building many bridges. Bizarre.
Weintraub's post is appropriately called Bizzaro Politics — because this appointment to a key state commission by the Governor defies all logical explanation…