Sometimes when we look for impediments to freedom and liberty, we need only look in the mirror.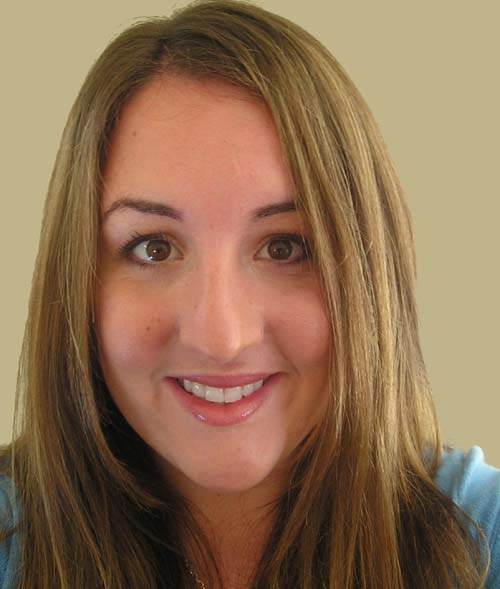 That would certainly be the case-in-point with the situation concerning Amy Thoma, my Central Coast FlashReport correspondent.  You may recall that Amy came onto the FlashReport scene in January of this year.  A talented writer with a lot of opinions, Amy was at the time serving at Executive Director of the Monterey County Republican Party. 

Her posts varied from praise of the efforts of local GOP legislators, critical newsanaysis from a conservative slant, and of course taking on the environmental eco-whackos in her home county.  Not only did Amy have the support of her employers at the Monterey GOP, several of them even penned notes to me praising her work, and thanking me for giving her the opportunity to participate in the FR!

Well, not too many weeks after starting up with the FR, I was very pleased to hear from Amy that she had been chosen to fill in a role with the staff of the Assembly Republican Caucus (note that she is not on the Leader's personal staff – which is an important distinction as I go on).  I told Amy I was pleased for her, and also penned a quick note to then Assembly Republican Leader Kevin McCarthy, praising him for the strong hire.

Well, then we hit what I will call "Dysfunction, Part I" — Amy and I discussed her continued role with this website as our Central Coast correspondent once she moved to Sacramento.  We agreed that she wanted to, and could continue to write on the goings-on on the coast, even from her new position.  Of course, Amy said, she would need to get permission from her new employers.  This only made sense.





Well, days became weeks, and apparently Amy ran into a bureaucracy on her end as her Caucus employers weren't quick on giving her the green light.  Ultimately out of my own frustration, I dropped a note on Leader McCarthy myself — who assured me that he had already given the okay.  The the vast bureaucracy between the Leader's wishes and Amy was apparently quite large — as even after I let Amy know what the Leader had told me, still she was not given a green light.





Let me take a moment here to remind folks — Amy's posts only bash liberals and promote conservatives — nothing to controversial from the perspective of the Assembly Republicans.  That said, clearly with the Leader's approval, the problem seemed to be with managers or supervisors under McCarthy, and I can only say that it took weeks before Amy finally told me that she could once again post.   Which she did, and some great stuff, for about 8 days…

This is a good chance for me to opine on the fact that Amy let me know that while she had been given an 'okay' to, on her own personal time, contribute to the site, she was to run the content of her posts by her boss before they could go up.  I FOUND THIS OFFENSIVE when I heard it, and was surprised that Amy agreed to this.

I mean if Amy had the talent, skills and maturity to be hired by the Republican Caucus, you would think that a simple, "Amy, understanding our sensitivity here, please be sure to keep that in mind when you write, and let's definately talk if you think you might be drafting a post that could in any way reflect poorly on the Leader or the Caucus."  But, no, somewhere in the process, it was decided that Amy, in her mid-20's and a college graduate, should be treated like she was 11.

Anyways, you may have noticed that once again there are no posts from Amy.  Time for "Dysfuntion, Part II" —  No, she did not take a principled stand against her employers requiring that she run her personal 'off-the-clock' writings by them, and stop writing.  Actually, there was a change in leadership from McCarthy to George Plescia.  Anyways, somehow this translated to somebody somewhere telling Amy she could no longer publish (even 'approved' materials) until Plescia or his Chief of Staff overtly approved of her participation.

I actually penned this post a few weeks ago, but when I reached out to Plescia, and talked to him about this — he said it was the first he had heard of it, that he was in the midst of bond negotiations, and that when done, he would talk to Amy.  I e-mailed  with Amy yesterday (though did not hint about THIS post) and she still had not heard anything from her bosses.  Yesterday I dropped a note to Plescia, but haven't heard back.

It is my hope in penning this piece that George Plescia, a great guy, calls Amy over at the caucus and says — "Hey, I read the FlashReport and find it not only a responsible site, but one that on balance is extremely supportive of Republicans and our Assembly Caucus.  I am proud that we have one of the site's contributors on our staff, and please write to your hearts content."

Perhaps he could share with her that he has faith in her ability to discern if she is going to pen something that could be awkward for him, and if that is the case, to fee free to bounce it off of her immediate boss. 

It is entirely possible that this post may be the first that Plescia has heard about this — in which case that might be a good 'heads up' to his people to keep him in the loop, as they certainly know.

To be honest, it would be great if every employee of the Caucus was willing, like Amy, to take their personal time to continue taking the battle to the Democrats.  Certainly she should be encouraged, not discouraged, from doing so — don't you think?  I think that if this prohibition on Amy is continued, it is a poor decision by the Leader (and by doing nothing, the Leader is affirmatively keeping Amy off of the FR).





Maybe I need to call up my friend Paul Glaab, and ask him to print up some "Free Amy" buttons that we can all wear in support of her plight





I should add that I am quite certain that Amy will be mortified that I wrote this — as I certainly didn't tell her I was going to do so.  I'll also say that as theconsumate professional, she has never once expressed any negative feelings to me about her employers at all — just some general frustration about her desire to write for the FlashReport, and her inability to do so.

Like I said at the top of this post, sometimes we need only look in the mirror to find out where some of our problems come from.

IF YOU THINK AMY SHOULD BE ALLOWED TO WRITE, UNFETTERED, THEN POST A SUPPORTIVE COMMENT TO THIS POST!  FREE AMY!   WE WILL KEEP YOU APPRISED AS TO AMY'S "STATUS" WITH THE FR!   AS OF NOW, SHE IS NOT POSTING.