Chuck LiMandri on Mt. Soledad Cross…. A nice year-end message from the fearless attorney in support of preserving the mountaintop memorial:
As this Christmas season winds to a conclusion and we prepare to ring in the New Year, I wanted to take a moment to express my deep appreciation to all of you who helped achieve the stunning success we realized this year in preserving the Mt. Soledad Cross Memorial for generations to come.  To think that within just the last six months we witnessed a Stay Order from the United States Supreme Court, new legislation passed by Congress and signed by President Bush and, only last month, a 53-page appellate decision in our favor–these "monumental" accomplishments are nothing short of miraculous. None of this could have been achieved without the hard work and dedication of an army of men and women of goodwill–all following the example of leaders like yourselves.  Although the court battles to preserve the Mt. Soledad Memorial Cross are not yet over, it is clear that the momentum is strongly in our favor and, after almost 18 years, ultimate victory is finally within our grasp.  Moreover, although we must maintain our constant vigilence, we should be thankful for all that we have accomplished together, and approach the new year with a sense of optimism and hope.  It is in that Spirit that I wish you all great blessings and continued success in 2007.
 
Chuck LiMandri
West Coast Regional Director
Thomas More Law Center

Whovillians vs. the ACLU… LiMandri also wrote a biting piece in the North County Times a couple of weeks back, asking "Has the ACLU looked in a mirror lately?," in response to the organization's contention that they are not the Grinch stealing Christmas.  Chuck partly concludes with:
From coast to coast, the ACLU makes the most of every opportunity to bully and intimidate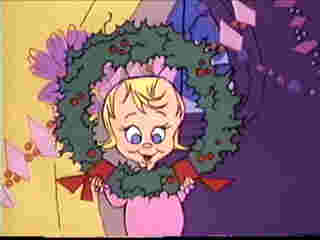 people into forgoing their faith and forgetting the holy day that gave birth to the holiday. Taking an occasional tip-of-the-hat case in defense of religious liberty doesn't change that very public record, any more than putting on a red suit makes you Santa Claus.
If the ACLU wants to persist in its self-delusions, it can, but it should Seuss and desist from trying to convince the rest of us Whovillians that their legal juggernaut is anything other than what it is: the most determined enemy of the Christian faith in our society today.

Read the entire piece here.
Ruben Navarrette Jr. on Ward Connerly… The San Diego Union-Trib columnist has an interesting piece this morning on Connerly and racial preferences, entitled "When whites may want preferential treatment."

The Difference Between Conservatives and Liberals… In California Political News and Views, Steve Frank dusts off a humorous classic, sent to him by Jim Brulte.  If you've never read this before, I encourage you to do so and have a laugh, especially prior to going back to reality on Tuesday.  Find it here.
The Sun is Heating up…Gee, you think that might impact the Earth?… Thanks to Larry Stirling for sending along a piece from the UK's Telegraph, which says "Global warming has finally been explained: the Earth is getting hotter because the Sun is burning more brightly than at any time during the past 1,000 years, according to new research."
Larry writes about the piece, "It is always good to read the press from other countries as a calibrator of ours.  I don't remember the US press mentioning the not-so-minor fact that the sun
has been heating up for the last oh 150 years or so."

Read the Telegraph's "The truth about global warming – it's the Sun that's to blame."

With that said, I wish upon all of you fellow Whovillians the best for the coming year.  Remember to wear your sunscreen and sunglasses, if not to protect against global warming, then at least so you don't get blinded by the ACLU.
Happy New Year!