From 1995 to 2000 Brian Bilbray (pictured, right) served in Congress representing what was then California's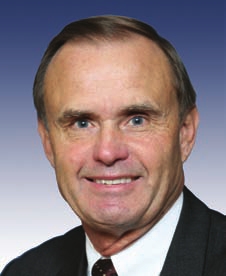 49th Congressional District in San Diego County.  The seat was a competitive one, and in 2000 Bilbray ended up losing his re-election to now Democrat Congresswoman Susan Davis.  Fast forward to 2006 — and the high profile disgraced Duke Cunningham is forced from the House of Representatives for, in essence, selling America for personal gain, leaving a vacancy in the more Republican 50th District.  Bilbray jumped into the race to succeed Cunningham, and was successful.  Bilbray one the special election in 2006, and then handily won re-election in 2008.
Is there a potential parallel between Bilbray's return to Congress, and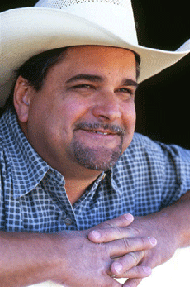 potential aspirations for conservative Richard Pombo?  Pombo (pictured left), a popular rancher from the Central Valley was elected in 1992 to a very conservative Congressional District (which became the 11th after redistricting).  Over time, this district became home to more and more Bay Area transplants and became more competitive.  In 2006 Pombo was defeated by liberal Democrat Jerry McNerney.  With the news that Congressman George Radanovich of the neighboring GOP friendly 19th District will retire this year, the Fresno Bee is reporting that Pombo may try to return to Congress by running in this safer seat.
Bilbray benefited greatly from having served in Congress prior to his second run — a vast number of endorsements and funds came from inside the Beltway to aide his campaign.  To be fair, while of this was due to existing relationships of Bilbray, some also was out of concern that because of the "taint" of the Cunningham scandal, the GOP could lose this seat in the special election.  That said, it is certain that Pombo, who rose to a high level if influence in Washington, D.C. during his tenure, serving as Chairman of the powerful Natural Resources Committee (it was his conservative positions at the helm of this committee that caused a nationwide effort by the environmental-extremist movement to oust him from Congress), will have a lot of friends looking to help spur his return.
Bilbray ran a in a crowded field, with his most serious challenge coming from successful and wealthy businessman Eric Roach.  Roach ran as an outsider with little institutional support.  Pombo's main opponent would be State Senator Jeff Denham who will come to the table with a lot of support (and, ironically, the consultant who ran Bilbray's 2006 election victory).  It's also important to remember that the retiring incumbent in this Central Valley seat is George Radanovich, and not Duke Cunningham.  Radanovich has endorsed Denham which should be helpful (assuming Denham can avoid the taint of an "insider deal").
If Pombo does get in, it will mean two strong GOP candidates well known in the northern end of the sprawling 19th District.  This might advantage for Fresno Mayor Jim Patterson, who had been looking at a primary challenge to Radanovich before the latter's retirement announcement.  And the Bee also has reported that Fresno Councilman Jerry Westerlund has been calling around for potential support for a run.
Interestingly, I did check the House Rules, and if Pombo were re-elected to Congress from this new district, he would immediately regain his considerable seniority — which may be an important factor for Central Valley voters anxious to engage a strong voice on the water issue…
There is nothing more entertaining to follow in politics than an open Congressional seat.  And we're only one day into this race!  Buckle up!