Los Angeles Mayor Antonio Villaraigosa, fresh on the heels of landing LA as the site of the big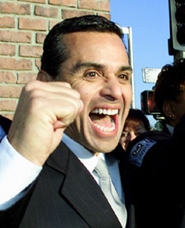 Microsoft World Partners Conference, has set his sights on bringing  Comic-Con — the world's largest convention for comic book enthusiasts — to the City of the Angels and to the downtown LA Convention Center.  Bringing this massive gathering to Los Angeles would be a big feather in the cap of the beleaguered Mayor and welcome news as he and his City Council cope with a massive shortfall in the city's budget that is dominating the news. 
Unfortunately for Antonio, he has two well known Angelinos working at cross-purposes with him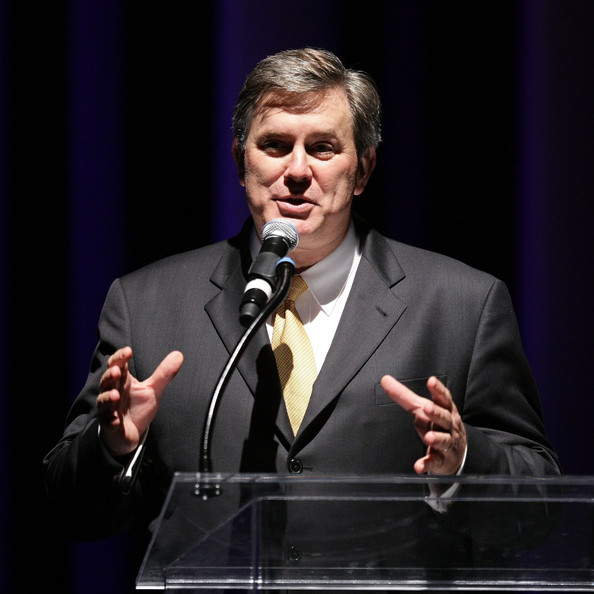 on this one – AEG Chief Executive Tim Leiweke (pictured, right) and Wasserman Media Group founder Casey Wasserman.  These two gentlemen have big plans to rip out a big chunk of the convention center, and replace it with a football stadium, and bring professional football back to the LA basin – or so they say.
Leiweke's AEG (owned by billionaire Phil Anschutz) built and own the Staples Center and they just finished dropping a cool $2.5 billion (with a "b") on the neighboring LA Live sports and entertainment district (it is worth noting, by the way, that the taxpayers are on the hook with public subsidies on these).  AEG now  wants to team up with Wasserman Media (run by Casey Wasserman, the thirty-something grandson of the late Lew Wasserman of MCA entertainment fame) to build an 80,000-seat stadium, complete with a retractable roof.  They want to locate this new sporting venue right on the site of the existing West Hall of the Convention Center.  The West Hall has almost 40% of the total exhibition space and its demolition would make it nearly impossible for the convention center to host…conventions… for at least a couple of years starting in 2011 or 2012…
**There is more – click the link**