"I pledge to the voters in my district that I will vote against any tax increase, and oppose any efforts to raise taxes."
This taxpayer protection pledge that every Republican legislator save two in the State Legislature has made (every California Republican in Congress has made a similar pledge) is so very simple and straightforward, and yet this year especially has been an issue of controversy when there's really nothing that controversial about it.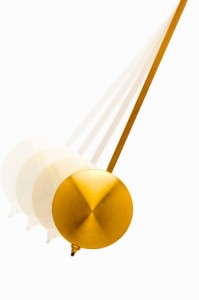 The premise here is that if there is a political pendulum in the State Capitol, liberal Democrats have dominated the legislature for so many decades now that it has swung all of the way to the extreme left.  The tax and regulatory nightmare of California state government is staggeringly obscene, and the need to swing the pendulum back in the direction of growth and job creation couldn't be more dire.
A little refresher for those who might need a reminder — California has… [Source]
The 2nd worst income tax in the nation — 9.3% (10.3% starting at a million dollars of income).
The highest state sales tax in the nation, 7.25% (not counting local taxes).
The highest corporate income tax west of the Mississippi (except Alaska) at 8.84%.
The 2nd highest gas tax in the nation at 67 cents/gallon).
The 14th highest in per capita property taxes (despite Prop. 13!).
The highest "cap and trade" tax in the nation.
Is it any wonder that there is a hunger for candidates for office to sign a pledge that they will oppose raising these, and other taxes?
Why a pledge at all?" some ask.  The pledge exists for two reasons.  The first is to make it abundantly clear to the electorate that a candidate is serious about standing up for the protection of taxpayers.
The second reason is that pledge signers have their oath to the voters to use as a powerful shield against the special interests that dominate the state capitol who will lobby, ply, cajole or threaten legislators to increase the size and scope of state government.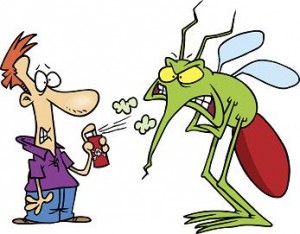 This pressure on Democrats comes most ardently from labor unions.  On the GOP side, it comes often from big business groups who promote some taxes to avoid others that will more adversely impact their specific industry (a great example would be the 2009 debacle where big business lobbied for a budget deal that smacked broad-based income, sales and car taxes on Californians while at the same time setting up a billion dollar sweetheart tax break for out-of-state businesses).  Whatever the case, the pressure is strong, but the pledge is stronger.  It's almost like "bug repellant" to fight off the swarms of rent-seekers that inhabit the Capitol area.
Jim Boren of the Fresno Bee likes to jab at the No Tax Pledge — "Why just that pledge?  Why not all kinds of pledges?
This particular pledge cores to the core issue of liberty — to the idea that in America the burden should be high, indeed, for the government to take your property, your earnings, and use them for a common need, that could not be better performed through private associations and giving.
The pledge is mocked by many.  There are those on the left, who unbelievably think that Californians are "under taxed" and hate the idea that someone would be so "rigid" as to rule out any tax increases as a matter of course.  Then there are those who are the "deal makers" — they seek to bring together grand achievements under the banner of "bipartisanship" (or "post-partisanship) which almost always have at their center a "revenue" mechanism of a tax increase (I can hear it now — "Want to reform pensions?  We need to raise taxes.  Want to fix the prison system?  We need to raise taxes.  Want to make cuts?  We need to raise taxes.").  For those in anyway enamored with the idea of bipartisanship, I commend you to read this recent column from George Will on the subject.
There are some who attack the pledge as not really being a promise to voters, but rather some sort of "oath of fealty" to people like Grover Norquist, the President of Americans for Tax Reform, the group that supplies handy pledge forms to candidates for partisan office all around the country, or to Jon Coupal, President of the Howard Jarvis Taxpayers Association, or even to a website publisher like yours truly.  This is a bunch of hooey.  This is just a way to not only attack the pledge, but to impeach the integrity of every candidate and officeholder who signs it.  That having been said, the point is not "which" pledge you sign, but rather that you have promised that if you are elected you will never raise taxes.  While the vast majority of candidates who sign a pledge sign the ATR form (it's convenient) others prefer to do their own.  A case in point would be Los Alamitos Councilman Troy Edgar, a Republican running for State Assembly in Orange County.  He put up a "contract with the voters" on his campaign website, the first point of which is "No new taxes. Period."  That's just as valid a pledge as anyone else's.
With the new top-two election system replacing the traditional party primary process here in California, we are seeing a slight (not great) uptick in the number of viable Republican candidates who are declining to sign a written pledge to oppose all tax increases.  This is mainly due, frankly, to candidates who are being funded by special interests out of Sacramento who are trying to make deals that benefit their agendas, and find it inconvenient that the GOP is so rigid and inflexible on this key issue of taxation.  Why the trade associations of professions such as realty, dentistry and medicine feel that a state that is one of the most taxed in the nation should be open to even more and higher taxes is beyond me.  Yet this election cycle these groups and others are dropping hundreds of thousands of dollars to try to put moderate Republicans into the State Legislature who are open to raising taxes.  Probably the three highest profile examples would be the candidacy of Newport Beach Councilwoman Leslie Daigle in Orange County, who is challenging conservative incumbent Assemblyman Allan Mansoor (the former refuses to sign a pledge, while the latter proudly did so), Madera County Supervisor Frank Bigelow who is running against former State Senator Rico Oller in an Assembly District in the Sierra Foothills (again, the former flat out refuses to sign, the latter has), and a State Senate race where Assemblyman Bill Berryhill (who signed the pledge when he ran for his Assembly seat but refused to pledge to oppose taxes if elected to the Senate) is running against San Joaquin County Supervisor Leroy Ornellas, who has signed the pledge. It's particularly troubling that in addition to Berryhill, State Senate candidates Todd Zink and George Plescia (who signed when he ran successfully for the Assembly) refuse to promise to oppose all new taxes.  It's worthy of note, and praise that Assemblyman Jeff Miller, who is running for the State Senate, and had signed the pledge as an Assembly candidate, has signed the pledge in his race for the Senate.
I'm finalizing a list of those candidates who did and did not sign the pledge which I will post up — but suffice it to say that only a small fraction of GOP candidates have not signed.  Unfortunately, it only takes a few, voting with all of the Democrats, to cause much mischief.
It should be mentioned that wealthy Bay Area GOP donor Charles Munger, Jr., who is actually the Chairman of the Santa Clara County GOP, has dropped the better part of a million dollars into a PAC that has funded a massive independent expenditure to elect Daigle over Mansoor, the endorsed Republican Party candidate.  This comes on the heels on an unsuccessful effort funded by Munger to whitewash among other planks, the California Republican Party's strong platform positions against higher taxes.
It is appropriate to close out this column by expressing sincere gratitude to our Republican legislators in Sacramento (even the two who did not sign a pledge) for holding the line against the efforts of Governor Brown, Speaker Perez and Senate President Steinberg, to ram billions of dollars in new taxes through the state legislature.  There are three major tax increases headed toward voters' ballots this November.  Californians have rejected tax increases at the ballot box the last seven times they have had the opportunity to do so.  Let's hope they do so again!