Former Gov. George Deukmejian, alternately animated and emotional, offered a simple, arresting thought at the dedication of the impressive new Long Beach Superior Court complex that carries his name: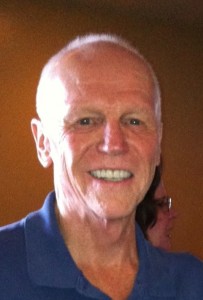 "I'm not sure what all the fuss is about," California's 35th governor told a bipartisan gathering of 500 jurists, elected officials, friends, family, and alumni from his 28 years of public service. "I just did my job."
Typical Duke. Humble, self-effacing, and reflective. No bragging. The voice of a man who viewed himself, first and foremost, as a public servant. Well into his fourth quarter, he seems almost disbelieving that his life journey took such impressive turns.
"Who ever talks like that?" asked the emcee for the day, Michael Vicencia, the assistant supervising judge of the South Judicial District whose judges who now labor in the new courthouse.
Vicencia's father, Frank, served in the Legislature with Duke, and they became close and trusted friends. A Democrat, like his father, Vicencia rounded up Democratic support for naming the courthouse for his family's friend.
Three former California Supreme Court justices — Malcolm Lucas, Ron George and Armand Arabian — paid their respects, as did Marvin Baxter and Ming Chin on the current court. At least 10 appellate court justices were present.
Democratic Mayor Bob Foster called the former governor Long Beach's "First Citizen."
Duke was introduced warmly by Justice Baxter, a 40-year friend of the governor who helped him fill judicial positions as Deukmejian's first-term judicial appointments secretary.
When it came time for Duke to speak, the governor said there would be a vote at the end of the program to determine if he or the modest, deliberate Baxter had the most charisma. It brought down the house.
Duke appeared most concerned that he couldn't individually recognize and thank each person in attendance who contributed to his considerable success through a 28-year career in public service.
So he offered a little history. A little of his philosophy. A peek at his family. A sprinkling of jokes.
"My only concern has been that my name wouldn't fit on it," he cracked about the new building.
But he clearly was touched by the significance of Thursday's dedication, which he called a "wonderful, touching and humbling capstone to my life and career in public service that was, first and foremost, dedicated to public safety.
"I have long believed it is the first obligation of government."
Duke said the courthouse is "an outstanding addition to the skyline and to the fabric of our city, and I am enormously proud and pleased to have my name associated with it."
But he said the courthouse complex represents more than economic development for the downtown neighborhood where it is located.
"It's about providing a better forum for the impartial, fair, fact-based and timely administration of justice — in both criminal and civic proceedings," he said. "It's about settling disputes with civility decorum, and according to the laws that respect the individual and make us a civilized country."
Duke quoted Daniel Webster, the former United States Senator and Secretary of State, from a speech delivered 170 years ago:
"Justice is the great interest of man on earth. It is the ligament which holds civilized beings and nations together. Wherever her temple stands, and so long as it is duly honored, there is a foundation for general security, general happiness, and the improvement and progress of humanity."
"My hope," the governor said, "is that this temple of justice will stand for years and honorably serve the citizens of Long Beach and nearby communities in a way that honors the bold promise of "liberty and justice for all" contained in the pledge to the American flag.
Later, at a gathering of 200 friends and former administration appointees, Duke revealed that, at 85, sometimes he has a "pajama day." But on this day, he had worn a new suit ("the most expensive one I've ever owned," joked the famously frugal governor) and got a haircut.
Reunion attendees raised $20,000 to recharge an endowed George Deukmejian Scholarship Fund for one of the governor's long-favored non-profit youth charities: The California YMCA Youth Model Legislature and Model Courts program.
Deukmejian's public service in California included eight years as governor (1983-91), attorney general (1979-83), state senator (1967-79) and assemblyman (1963-67.) He and his wife, Gloria, have lived in Long Beach for 55 years.
In addition to a focus on public safety, Deukmejian's career reflected deeply held beliefs in the importance of public education to foster individual advancement and economic dynamism, an insistence that public spending should not exceed tax revenues in a given year, and policies to encourage the job- and revenue-creating success of the state's entrepreneurs and risk-takers.
Duke often said his paramount concern was assuring criminal justice and public safety, and he was driven by a core belief that the state and nation should strive for "….a judicial system that insures freedom, order, safety and justice for all."
At the 2011 groundbreaking for the new court complex that will carry his name he said, "Government's most important responsibility to its citizens is to protect their rights to live, work and raise their families in peace and security."
Quite a career capstone for a man who "just" did his job.
Larry Thomas was Deukmejian's press secretary in his first gubernatorial term, and ran his successful reelection campaign in 1986.