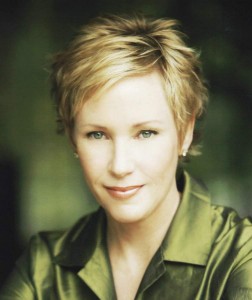 For many years I have enjoyed the great work of Katy Grimes.   Katy is an outstanding writer, reporter and investigative journalist.   If you are a regular reader of this website you will be familiar with her work.  She has from time to time posted up original pieces here — but primarily over the past four years Katy has been writing over a the Pacific Research Institute's CalWatchDog site.  Through our link aggregation service we have linked to a great many of her pieces there.
Today I am pleased to announce that Katy has joined the Flash Report team as Senior Correspondent.  Her "beat" with us will be doing original investigative reports and news stories covering California state government, and on significant government-related stories from across California.  Though, to quote a well known film, these are more guidelines than rules.  Katy will have a pretty free hand here — and her involvement at the FlashReport will significantly boost our in-house production of original, cutting edge content.
Previous to her position with PRI, Grimes was a columnist with the Sacramento Union, and was a Human Resources executive.
Over the years that I have known Katy, and her husband, Terry, I have come to not only value our friendship, but I have admired Katy's integrity, work ethic, and passion telling a story.   If you want to reach Katy, with a story idea or a hot tip, her email address is saccitizen dot katygrimes at gmail dot com.
Katy's first piece as Senior Correspondent appears today — the beginning of a multi-part series on Dr. James Enstrom — who was fired from his job with the State of California — for presenting inconvenient truths.  I'm sure you will enjoy it.
We are blessed to have a great team of committed folks here at the FlashReport.  Katy joins our great existing team of John Hrabe, our Senior Editor, and Anton Hartmann, our Associate Editor — and our regular and irregular blog contributors.