It's no secret that many California state agencies lack accountability to voters, taxpayers and the Legislature. A few recent egregious examples are a clarion call for legislative oversight.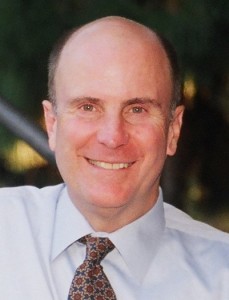 The Department of Consumer Affairs computer upgrade recently held up nursing licenses for more than three months – a process which used to take three days to complete.
California's new Obamacare website, Covered California, has been riddled with paperwork and significant online problems since its rollout in October.
These computer system glitches follow the famed, and now-scrapped, $254 million Department of Motor Vehicles computer system upgrade.
There was the "inadequately-planned" California Court Case Management System, costing taxpayers $2 billion, called the "brainchild" of former Chief Justice Ron George.
And, just after the Labor Day weekend, the California Employment Development Department rolled out a $100 million computer upgrade. It immediately crashed, without warning, leaving 150,000 jobless Californians cut from unemployment benefits. The EDD blamed a computer "glitch" and said it would take weeks to fix.
Thousands of claimants said the EDD missed payments or had not processed claims, and said they were unable to reach a live worker. A call to the EDD refers claimants to the online computer system. The computer system directs claimants to call the 800-number. Many claimants say they've spent months trying to reach the EDD online or by phone, to no avail.
Each of these agency problems, together with the EDD calamity exemplifies why the Legislature should make oversight of the state's agencies a top priority. Rather than trying to fix the massive internal problems inside the EDD after the crash, proper legislative oversight could have prevented this latest debacle.
Effective legislative oversight
The best way to address the much-needed legislative oversight is my proposed bill, Senate Constitutional Amendment 1, which would require the State Auditor to conduct a full audit through a performance evaluation of every state government program. The audit findings would provide lawmakers with the substantive information necessary to implement cost-controls, strengthen government accountability, and determine spending priorities.
Oversight hearing
A November 6 oversight hearing by the Assembly Insurance Committee produced promises to fix the broken EDD system. EDD representatives appeared before the committee to explain, and some apologized.
EDD Chief Deputy Director Sharon Hilliard claimed the media reported "inaccuracies" as to what caused the delays. Hillard said the massive backlog was resolved after EDD staff worked overtime to make manual fixes to the system.
Following the hearings, the Assembly Insurance Committee, sent a letter to EDD Director Sharon Hilliard demanding five important fixes by Dec. 31.
Dec. 31 came and went without a fix to the system. More than four months after the computer crash, the EDD's Facebook page remains clogged with complaints and stories about delays in benefits. And calls from frustrated and financially strapped EDD claimants still flood phone lines at the Capitol.
Many constituents called my office and reported EDD benefit payments were cut off following the new computer system rollout. They said they could not get through to any of the EDD offices via phone or the EDD's website. The EDD phone system even crashed several times.
My staff contacted the EDD on behalf of these frustrated constituents, just to help facilitate human contact.
Intervention
A team of federal experts, including IT specialists, was sent to help fix problems connected to the delayed unemployment claims. Yet according to EDD spokespersons, the delays have taken longer because the agency doesn't have enough staff.
Gov. Jerry Brown included more than $60 million in his 2014-2015 budget to hire more EDD staff.
The Assembly Insurance Committee proposed a bill to hire 200 new workers just to answer phones at the EDD.
However, reports from EDD employees say there is no shortage of workers – perhaps just a shortage of willing and able workers.
Recent news stories said EDD insiders reported many EDD employees napping on the job, unplugging office phones, playing computer games, watching movies on iPads, and making excessive personal phone calls.
In February the EDD announced it would hire more than 800 new employees to clear up the backlog of unemployment claims. However, it appears this is not a worker shortage problem, and is indicative of leadership and management problems.
In a January letter to the Assembly Insurance Committee, EDD Director Hilliard promised to come up with improvements to the call center services by the end of March.
The Bureau of State Audits launched an investigation into the EDD last year, after getting a confidential tip under the state Whistleblower Protection Act. According to the State Auditor, the EDD passed up a chance to participate in a U.S. Department of Labor program in which the federal government helps collect money owed to the states by workers who were paid too much in benefits while unemployed.
The results of the auditor's whistle-blower audit clearly shows a need for even more legislative oversight at the Employment Development Department, and perhaps a full audit of the entire agency.
Unemployed Californians are suffering enough without regular work or paychecks; months of missed EDD payments cannot continue. Effective legislative oversight and state agency audits could prevent anything like this from happening in the future.
If SCA 1 was signed into law and put into effect, the Legislature could finally address and end a majority of government inefficiencies with these comprehensive audits. Through proper legislative oversight, a reasonable approach to making government efficient is possible with SCA 1.
State Senator Mark Wyland represents the 38th Senate District.