There is a disturbing trend happening in California, with cities trying to place sales and property tax increase initiatives on the ballot, often without a petition drive of the voters. Ostensibly these tax revenues are earmarked for "public safety," or 
road maintenance, and improvements.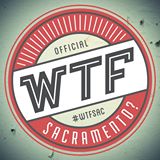 But that's complete hooey; this money will be undoubtedly be used to pay for CalPERS pension and retiree health benefit payments. It has to be used for pensions and benefit payments, because most cities are so deep in debt, they can't afford to fix sewer systems, maintain roads, or even maintain parks.
Think about this when you vote tomorrow. It's not just about being a Democrat or Republican, because in far too many of California's cities and counties, councils are apparently okay with saddling future generations with liabilities for compensating the current government employees. But this financially dangerous and morally indefensible, bad public policy is about to get many new faces from local government elected to the state Legislature, where the spending and debt trend will continue, but in billions and trillions of dollars.
How and why
In 1999, CalPERS represented to the state legislature that a 50 percent increase in pension benefits for safety unions would not result in increased costs. It based its opinion on its investment prowess, Union Watch's John Moore explained in January.
By 2002, when the tech bubble broke, CalPERS began suffering significant investment losses. Its response was to persuade the legislature to authorize the largest rate increase in CalPERS history. The method used was to have each city, county and local government employer, set up a "side fund" in the amount of its pension deficit and to pay it off at 7.75 percent interest and principal over 26 years. Payment was back loaded but still substantial. Prior to "side funds," employers paid nothing to reduce the deficits, Moore reported.
Cities leaders scheming for new tax revenues
"Your city is now in the process of finalizing its budget, at the same time CalPERS is raising the cost of pensions," political analyst Steve Frank wrote one year ago. "That could explain why you do not have roads being fixed that need it, libraries open as needed or enough cops to protect you.  The unions' payoffs for campaign donations—sweetheart union contracts, including higher pay, that then translates into higher pensions."
The Santa Paula City Council recently considered a proposal to place a ballot measure before voters in November calling for a sales-tax increase.
In San Luis Obispo, the city council is looking at putting an extension of a sales tax on the November ballot—without a petition drive.
The cities of Atascadero and Turlock are both claiming to be putting sales tax extensions and increases on the ballot in November for "roads and public safety."
And just as with San Luis Obispo, neither city is telling how they are getting the money to pay for their shares of the CalPERS increases, Frank recently explained.
But nowhere do any of the cities admit how they are paying the massive increase in the CalPERS contributions. Most analysts have found cities and counties are robbing from other funds – transportation, water, parks – just to make minimum pension obligations. The state does this as well, with the Governor raiding special funds every year to say he has "balanced" the budget.
Last year Gov. Jerry Brown illegally took $500 million from the cap and trade auction revenues – money the California Air Resources Board ordered businesses to pay under the auspices of AB 32, California's Global Warming Solutions Act of 2006, so the businesses could continue doing business in this state without the environmental police coming down harder on them.
In other areas of business, this is called extortion or taxation without representation.
Brown has also been using tax revenue levied on truckers, ostensibly earmarked for road repairs, but directed into the General Fund so this governor can claim the state has a surplus.
Sacramento ignores debt; scheming on more tax increases
The Sacramento Metropolitan Fire District tried to make a pitch to have 220,000 Sacramento County property owners approve a large property tax assessment on their properties. That attempt was exposed by the Howard Jarvis Taxpayers Association, the Sacramento Taxpayers Association, the Rental Housing Association and Eye On Sacramento, which managed to kill the unjustified tax on Sacramento homeowners when it became clear that Metro Fire, created years ago to reduce overhead, has been taken over by an unscrupulous, autocratic fire chief operating in league with a union-dominated board.
And, important to note, with the recent run-up of Sacramento housing values (Property values have gone up by about 21 percent in Sacramento in just the past year), Metro Fire is already anticipating a flood of property tax revenues in the next few years.  Their strategy was to get property owner approval now of a new tax assessment before it becomes apparent that its property tax revenues are spiking.
On May 20, the Sacramento City Council voted to build a publicly subsidized NBA arena for the losing Sacramento Kings (28-54 season) – after doing everything to prevent voters from weighing in on it.
Almost immediately, a new coalition of odd groups, including the Sacramento Republic FC soccer team, and a number of nonprofit organizations, began circulating a proposal to raise the county's sales tax rate, the proceeds of which would go to a new soccer stadium, the Sacramento Zoo, the American River Parkway Foundation and other "causes." Local governments also would get a significant funding boost from the new tax revenue, estimated to bring in $25.3 million in just the first year.
This sounds like pension money to me.
Council members and supervisors, you're not worthy
Russell Fehr, City of Sacramento treasurer, reported in 2013 that Sacramento is $2 billion in debt, comprised of almost equal parts bond debt ($823 million), and unfunded liabilities for employee benefits ($950 million), comprised of unfunded pensions and unfunded retiree health care costs, as reported by Eye on Sacramento.
But it's the city's pension and retiree health care liabilities, which have increased so dramatically in just the past five years – with nary an alarm from city council. In fact, three of Sacramento's city council members are running for state Assembly. Steve Cohn, the longest-sitting council member in the city's history; Kevin McCarty, narrowly defeated in an Assembly bid three years ago; and Darrell Fong, after serving just one term.
Leaving a city $2 billion in debt is hardly a record worthy of election to higher office.
What's the solution?
According to Craig Powell, President of Eye on Sacramento, a public policy watchdog, the retiree health benefit needs to be ended outright, or modified to require employees to fund it entirely or partially themselves through payroll deductions paid into a benefit trust account.
Cities and counties should increase the number of years of employment it takes for the retiree health care benefit to vest, and it should eliminate the benefit for new employees.
Finally, the benefit should be cut off once a city retiree becomes eligible for Medicare or is covered under a spouse's health plan. Under the current plan, a 52-year old retired firefighter, collecting a pension equal to 90% of his final salary after working 30 years, pockets a $750/month cash medical benefit in retirement, even if he's covered under his wife's health insurance plan or is covered by Medicare.
In the private sector employment, most employees receive 401(k) or defined-contribution plans. The employer often matches a certain percentage of the employee's pay, and contributes that into the company retirement account. When the market goes up, the account grows and when the market falls, so does the account. But this does not happen in government.
Think about this when you vote.