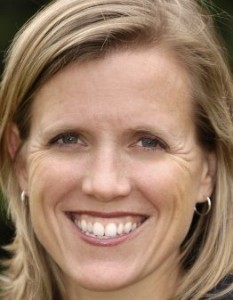 The recent piece attacking The Humane Society of the United States (Katy Grimes, July 9) is full of inaccuracies. These invented facts come straight from the playbook of Richard Berman, a Washington-based spin doctor. Berman runs, and profits handsomely from, a shadowy web of nonprofits that are secretly funded by big corporations. These attack The HSUS, Mothers Against Drunk Driving, the Centers for Disease Control and Prevention, and many other organizations. He launched this line of work initially by taking money from tobacco companies to battle those seeking restrictions on smoking. His dealings have been exposed numerous times by respected news organizations.
Here's the truth: The HSUS is approved by the Better Business Bureau's Wise Giving Alliance for meeting all 20 of its standards for charitable accountability. Our efficiency ratios exceed the standards, which require that program expenses be 65 percent of total expenses or greater; The HSUS' ratio for program expenses for 2013 was 81 percent. We also were named a few years ago by Worth Magazine as one of the ten most fiscally-responsible charities in the country. Guidestar's Philanthropedia experts have ranked us the No. 1 high-impact animal protection organization.
While we do value and appreciate such affirmations, it's unwise for any donor to rely exclusively on charity watchdog reviews of any non-profit organization. Charity evaluation is complex work, and in many cases the watchdog groups do not seem to understand the dynamics of social reform or the operations of advocacy organizations working in the nonprofit sector. They often rely on strictly numerical measures that do not capture efficiency, effectiveness or the degree of difficulty of the work they engage in. A group can hit all of its marks on program spending ratios and good governance, but not get much done in the real world.
To that end, Charity Navigator recently issued a factually incorrect "donor advisory" for The HSUS that had nothing to do with financial metrics, governance, transparency or the effectiveness of our work to protect animals. The advisory came solely as a result of a legal settlement The HSUS and numerous other parties reached with the owner of the Ringling Bros. circus. Charity Navigator's donor advisory penalizes animal welfare organizations for advancing their mission through advocacy work and for defending themselves in court against scurrilous charges. The HSUS was never even a plaintiff in the original case against Ringling Bros., and essentially worked to protect itself from a lawsuit launched by a company with a history of Animal Welfare Act violations. You can read our CEO's blog on the settlement and case here.
For a decade, we've received high marks from Charity Navigator, so it's mystifying that the charity evaluator wouldn't understand the threats constantly leveled against The HSUS by corporations that use and cause harm to animals.
We drive transformational change on the biggest animal issues of our time while adhering to the highest standards in the charity sector, and encourage readers to learn more on our website.