The Friday wrap-up of the 2014 legislative session brought passage of the ban on plastic bags, mandatory paid sick days, new groundwater regulations, more gun control, expanded tax breaks for Hollywood, and bilingual education bills. The Democrat-majority of the California Legislature has made it clear it honors only the interests of labor unions, trial lawyers, environmentalists and liberals politicians. And that's it.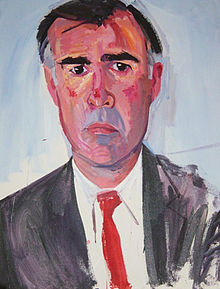 Gone is any pretext of concern for taxpayers, business owners and employers, or any respect for free enterprise and free markets.
The left has shown an historic distrust in free enterprise and free markets, and instead relied on socialism to artificially make market "corrections" following downturns, largely due to government intervention, heavy-handed regulations and manipulations.
California is a state whose politicians, public and private sector labor unions, and special interest groups have been living in a parallel universe of overspending, deadly taxation and job-killing regulation. It is well documented California has become toxic to business, with the highest personal income tax rate in the country, an environmental regulatory regime that has made utility costs so expensive, businesses simply can't compete in California. And the state regulates with such a very heavy hand, every homeowner and business owner is violating some regulation at any given time.
California's top, marginal tax rate of 33 percent is the third-highest tax rate in the industrialized world, behind only Denmark and France, which slows economic growth, harms competitiveness, and reduces the ability to save for the future.
As Jon Coupal with the Howard Jarvis Taxpayers Foundation points out, California still ranks seventh highest in unemployment, and has the highest poverty rate in all 50 states, at 23.8 percent.
Retread legislation
Many of the bills passed this year were retreads from last years' vetoed bills, or bills which couldn't pass in recent years.
"Brown, who will sign or veto hundreds of bills amid heightened focus on his re-election campaign, is a champion of environmental and immigrant causes," the Sacramento Bee said. "But he is also a relatively moderate Democrat," the Bee opined.
That Brown would dare veto any Democrat bill makes him a moderate to liberals.
Brown is a confirmed political animal and focused on the November election; he's careful to appear moderate and sensible, and look like the guy in charge.  "The proposals he must address before Election Day touch on issues ranging from required sick-leave benefits for workers to the cost of buying groceries," the Bee said.
Yet proving Democrats know where the money for elections comes from, Brown has clearly been taking some of his marching orders from the White House on key liberal issues: climate change, immigration, welfare expansion, , equality and gender.
California's Centralized Government
Some of the bills passed by the Democrat-majority California Legislature are evidence of an increasing centralized government, closely entwined with special interests and big labor.
Senate Bill 25 would force California farm workers under the state's Mandatory Mediation and Conciliation law. Under that law, the California Agriculture Labor Relations Board will impose wages, terms and conditions of employment on the farm workers and the company itself. The terms of an agreement will be decided by a single arbitrator/mediator, who meets with the employer and the union separately, and drafts the contract. Workers never would get to vote on the contract (as they do with actual collective-bargaining agreements).
SB 25 was written to target California's largest farming operations — especially targeted at Gerawan Farming, with its 5,000 employees — would immediately triple the size of the United Farm Workers labor union, dwindling to 3,300 members and millions of dollars of debt.
Senate Bill 1210 would create a student loan program for illegal immigrant college students previously made eligible for financial aid.
Senate Bill 1174, by Sen. Ricardo Lara, D-Bell Gardens, will place on the 2016 ballot a ballot initiative to repeal California's ban on bilingual education. Proposition 227 changed the way that "Limited English Proficient" students are taught in California by requiring California public schools to teach English language learners in special classes that are taught nearly all in English. The initiative was passed overwhelmingly 61 percent to 38 percent.
The Legislature passed bills to help Democrats win more elections:
SB 113 by Sen. Hannah Beth Jackson, D-Santa Barbara, would allow 16-year-olds to pre-register to vote.
SB 1063 by Sen. Marty Block, D-San Diego, would allow inmates at juvenile detention centers register or pre-register to vote.
And, SB 29 by Sen. Lou Correa, D-Santa Ana, would allow ballots postmarked by Election Day, instead of when received, to be counted in an election.
Probably one of the most blatant political games played late in the night was a labor-backed bill not even in print when it was heard in committee 2:09 a.m. Saturday. The Fresno Bee reported, "Some of Sacramento's most influential lobbyists crowded into a small hearing room for a brief discussion on Senate Bill 792," also by  by Sen. Alex Padilla, as well as former Assembly Speaker John Perez, D- Los Angeles. The bill's language hadn't even been seen by many Capitol policy staff when it was passed.
The measure would ensure that labor union painters are used on government buildings and public projects.
"A version of the bill drafted a few days ago could not get enough votes to move ahead, so legislators gutted the contents of a bill that was further along in the legislative process and moved the idea there late Friday night," the Bee reported.
This technique is used to bypass the hearing process, and jam an unpopular bill through. "Minutes after the hearing ended, the bill passed off the Senate floor on a party-line vote, without a word of debate."
 Congratulations California
I'd like to offer my hearty congratulations to the California Legislature for another mind-blowing, Great Depression-building, communist era end to a legislative session. It appears our only hope is Jerry Brown — the governor who just last week told illegal immigrants it didn't matter if they had permission to be in the United States, and welcomed all to come to California.
I sincerely hope the people stuck footing the bills are paying attention, and are mad as hell.