Wow, what an election night. Hope makes a comeback… but not entirely in California.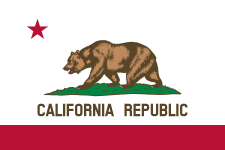 As exciting as the nationwide races were, my favorite race was local: Mayor Kevin Johnson's Strong Mayor initiative, Measure L, went down in defeat, 57-43 percent. Slam Dunk.
Despite the Sacramento media running months of constant free advertising for the measure, Measure L, which would have concentrated power in the Mayor, Chicago-style, and dramatically reduce the other council members' powers, Sacramento voters voted "no."
By midnight when I finally gave up and went to bed, the measure appeared to be defeated 57.31 percent to 42.69 percent. Unless more ballots magically appear, the fourth Strong Mayor initiative should be cooked… until Mayor Johnson resurrects it again for a fifth time.
GOP Takes US Senate
But wait! There is more good news: The GOP has taken the US Senate. Gov. Scott Walker wins again in Wisconsin. Gov. Rick Scott wins in Florida. Wisconsin's Walker, Michigan's Rick Snyder and Ohio's John Kasich took on Big Labor in their respective states and won.
Santa Barbara Defeats Measure P
And in Santa Barbara, Measure P was defeated – there shall continue to be oil exploration in California. Supporters of Measure P tried to convince Santa Barbara voters is was an anti-fracking measure, but that was a lie; the initiative would actually have resulted in shutting down the onshore oil and gas industry in Santa Barbara County.
Four more years of Crazyfornia
In California, known by many as "Crazyfornia," while the rest of the country was enjoying some really big Republican wins, California ushered in another four years of Gov. Jerry Brown – known as Gov. Moonbeam to many — and Lt. Gov. Gavin Newsom, and a Democratic Legislature.
There was some good California news. Sandra Fluke, who gained national attention as the woman who can't afford birth control, was summarily trounced in CA Senate District 26, by more than 21 points. I hope she gets the message.
California Races
Betty T. Yee beat challenger Ashley Swearengin for State Controller. Betty Yee was far more qualified for the job. And Swearingin has been hostile to taxpayers, using her role as Fresno "Strong Mayor" to sue local taxpayers who dared to challenge her increasing water rates.
Board of Equalization results were no surprise: George Runner, Fiona Ma. Jerome Horton, and Diane Harkey all won their races.
Sadly, Republican Pete Peterson lost to Democratic State Sen. Alex Padilla for Secretary of State – expect four more years of Debra Bowen-like policies, rather than a serious overhaul of the elections and business registration office. And expect Padilla, a career politician, to sit in the office until he decides to run for another office.
In a targeted, tight race for Congress, as it currently stands, Republican Doug Ose beat Democrat Incumbent Ami Bera, 51.4 percent to 48.6 percent. We will continue to watch this race.
Republican Congressman Tom McClintock held onto his Congressional seat, beating opponent Art Moore, also a Republican.
Unfortunately Republican Assemblyman Brian Nestande won't be going to Congress, losing to Democrat Raul Ruiz.
In a hotly contested, targeted race, Republican David Valadeo held onto his Congressional seat as well, beating Democrat Amanda Renteria.
The surprise of the night was Republican v. Republican race between current Sen. Steve Knight and former Sen. Tony Strickland; Knight won by more than 6,000 votes. Going into election day, I kept hearing Strickland was the favorite to win.
As expected, State Sen. Mimi Walters won her Congressional seat over the Democrat.
Another targeted race was Republican State Sen. Andy Vidak's seat. But Vidak held onto his Senate seat over Democrat challenger Luis Chavez.
Republican Janet Nguyen handily beat former Assemblyman Jose Solorio for state Senate.
And two years after Democrat Sharon Quirk-Silva won a major upset in the 65th Assembly District, Young Kim has taken the seat back for the Assembly Republicans.
The statewide ballot initiatives were fairly divided:
| | | | | | | |
| --- | --- | --- | --- | --- | --- | --- |
| Yes | 1 | Funding Water Quality, Supply, Treatment, Storage | 3,378,826 | 66.8% | 1,681,733 | 33.2% |
| Yes | 2 | State Budget Stabilization Account | 3,421,992 | 68.7% | 1,557,990 | 31.3% |
| No | 45 | Healthcare Insurance Rate Changes | 2,032,272 | 40.2% | 3,024,584 | 59.8% |
| No | 46 | Doctor Drug Testing, Medical Negligence | 1,671,163 | 32.9% | 3,415,996 | 67.1% |
| Yes | 47 | Criminal Sentences, Misdemeanor Penalties | 2,955,206 | 58.5% | 2,100,278 | 41.5% |
| No | 48 | Indian Gaming Compacts Referendum | 1,929,202 | 39.1% | 3,009,380 | 60.9% |
First Black Female Legislator to Congress
On a national level, the election of Utah's Mia Love, a Republican, makes her the first black female legislator to Congress. Tim Scott of South Carolina, was the first black senator elected in the South. Republicans, both. What's that about a war on women?
Texas Attorney General Greg Abbott, crushed Democratic darling, state Sen. Wendy Davis in the Texas governor's race.
Amnesty Candidates Lose
The Washington Times reported "Immigration was a losing issue in the 2014 election, with Republicans who announced their opposition to President Obama's legalization plans earning victories across the country and voters in Oregon swatting down a referendum that would have granted driver's licenses to illegal immigrants."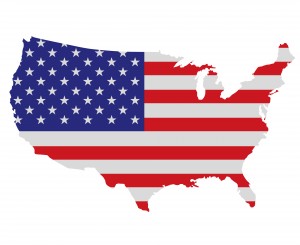 "Republicans said the results should serve as a warning to President Obama, who has said he plans to take unilateral action to grant legal status to illegal immigrants some time this year."
Gun Control Candidates Lose
"As the election returns came in on November 4 one thing was evident—the Second Amendment crushed gun control candidates in Senate and gubernatorial races around the country," Breitbart reported.
"In so doing, the Second Amendment annihilated the left's relentless claim that 90 percent of Americans support more gun control. On the gubernatorial level, in Arizona, pro-Second Amendment candidate Doug Ducey (R) beat gun control candidate Fred DuVaul (D). And in Florida, pro-Second Amendment incumbent Rick Scott (R) beat gun control candidate Charlie Crist. These victories were enhanced by the fact that Gabby Giffords and Mark Kelly endorsed DuVal and Giffords' gun control PAC gave $100,000 to Crist's campaign."
My favorite headline of the election: "Dear Republicans: No One Elected You to Work with Democrats." If voters really wanted people who would work closely with Obama and other Democrats to "get things done," they would have just voted for more Democrats.