Nearly every climate change and clean energy expert admits that California will achieve the legislatively mandated policy goals of AB 32, California's Global Warming Solutions Act of 2006, which said the state has to reduce carbon emissions to 1990 levels by the year 2020.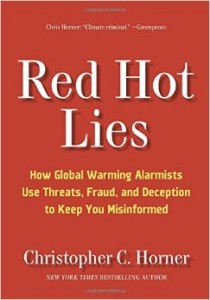 So why is the California Air Resource Board and Legislature seeking to move the target before the deadline?
The Assembly Select Committee on Clean Energy was asked to address how Californians can reduce on-road petroleum use by 50 percent, by 2030. Assemblyman Bill Quirk, D-Hayward, the Committee Chairman, asked, "Which is, how do we get to using 50% less fuels in transportation by 2030?"
Amber Mahone, the expert who testified before the committee, is the director of Climate Policy Analysis at Energy and Environmental Economics, known as E3, a San Francisco consulting firm. She confirmed that California is on target with the goals in AB 32. But she glossed over that achievement and quickly jumped ahead to the new goals and what will save her job, as well as the jobs of the bureaucrats at the California Air Resources Board.
"We have to protect our phoney baloney jobs here, gentlemen!" — Mel Brooks, Blazing Saddles
Irish wit Oscar Wilde once quipped, "The bureaucracy is expanding to meet the needs of the expanding bureaucracy." He died in 1900, but he would have recognized the California Air Resources Board for what it is.
Mission accomplished.As I reported from a March 2013 CARB hearing, CARB Officer Richard Corey admitted, "The last three years have seen the biggest drop in carbon emissions" in the state's history. He said California has nearly met its 1990 levels of carbon emissions.
Is this a case of the bureaucracy expanding to meet the needs of the expanding bureaucracy? Absolutely.
The CARB has already expanded its authority by developing the cap and trade program and the carbon offset auctions. Yet nothing in AB 32, California's Global Warming Solutions Act, authorizes creation of an auction process to sell carbon dioxide emission allowances for billions of dollars.
The CARB even opened up a Delaware corporation into which the proceeds of the sale of carbon offsets will be held… far away from the prying eyes of California authorities, pesky news media, and the citizens.
The Legislative Analyst has explained to the Legislature on numerous occasions that CARB's cap-and-trade program is not needed to meet AB32's mandates. The LAO has also warned the Legislature that cap and trade would greatly increase production costs for businesses forced to comply with CARB's regulations. But the Legislature has taken no action to curb CARB's overreaching.
"We are going to get our Clean Power Plan out. It is going to happen," EPA Chief Gina McCarthy recently told those attending a climate change summit, which included a broad range of public health advocates and environmentalists. This is who and what's driving the ongoing push of California's climate change policy. She also referred to a group of unnamed climate change "deniers" who aren't "normal" and who won't "carry the day" in a democracy. Sound familiar?
Under AB32, the Global Warming Solutions Act of 2006, CARB was charged with overseeing the lowering of greenhouse gas emissions to 1990 levels by the year 2020. That effectively meant a 25 percent reduction. We have already bypassed 1992 levels of carbon emission reduction, which is why the EPA and CARB have established new goals.
The EPA and the Intergovernmental Panel on Climate Change claim human activities are responsible for almost all of the increase in greenhouse gases in the atmosphere over the last 150 years. And California Democrats have bought into this definition.
Yet greenhouse gases make plants grow. Greenhouse gases are pumped into greenhouses where food is grown; plants need a constant supply of carbon dioxide for sugar production. Higher levels of CO2 benefit the environment because they result in higher crop yield and more drought-tolerant plants.
Since the 2006 passage of AB 32, the CARB has used this law to add regulations on manufacturers, food processors, agriculture, auto and truck owners, trucking companies, energy producers, and more.
The billions of dollars expected from the California Air Resources Board's cap and trade auctions are expected to pay for the anticipated transition from a market economy to a centrally planned one.
Still unsure?
The CARB's justification is eerily familiar to anyone who has studied Communist governments:
"California's approach to climate change is not simply about reducing greenhouse gas emissions," the CARB says in its new Scoping Plan. "It is built upon the principle that economic prosperity and environmental sustainability are one and the same. And it continues the State's long and successful legacy of building a world-class economy in concert with some of the most effective environmental and public health policies on the planet. By remaining steadfastly committed to this approach, we can not only do our part to tackle climate change, we can also forge a cleaner, healthier, and more sustainable future for all Californians."
In the words of Governor Jerry Brown, our collective challenge is to "build for the future, not steal from it. That is what this Plan is designed to do."
Climate change extremists continue to  cut the use of conventional energy — which has been at the root of economy prosperity in the United States and California. These extremists have amassed significant support in political circles for prohibitions on drilling and energy exploration. If the significant improvements in California's carbon emissions reductions aren't being taken seriously by the Legislature and Air Resources Board, how can anyone disagree that this is just the latest scheme being used to turn the U.S. from a market economy into a centrally planned one?
Click this link to watch the video of the Assembly Select Committee on California's Clean Energy Economy: The Future of Transportation Fuel in California:
on youtube
or on the Cal Channel:  http://calchannel.granicus.com/MediaPlayer.php?view_id=7&clip_id=2980