I've written several times since 2009 about the ridiculous hassles I've had with the many press credential hold-ups at the hands of the Capitol Correspondents Association and Assembly Speaker's press office.
"Statehouse leaders affirmed a committee of journalists' recommendation to reject press credentials for Watchdog.org, raising questions about both journalistic ethics and the First Amendment in the state's vetting process, ethics experts say," a recent Watchdog.org story reported. It could be my story.
I've been in a battle once again with the Capitol Correspondents Association of California media cartel over my annual request for Capitol press credentials renewal. I was informed at the end of the legislative session that the CCAC denied my request.  Their reason this time is because the publisher of the Flash Report, one of the websites where I post my articles and columns, has a political consulting business, and the CCAC board feels payments to him violate the CCAC bylaws.
I don't have a political consulting business, nor do I do any political consulting for the publisher of the Flash Report. I only write and report on Capitol politics. Apparently what I write and report is the real issue. It makes me want to ask if Carla Marinucci, would be denied  a press credential because Willie Brown works as a lobbyist? Both work for the San Francisco Chronicle.
I produce hundreds of news articles every year covering the Legislature, and I do it by being at the Capitol, attending committee hearings, press conferences, meeting with and interviewing lawmakers, staff, lobbyists, and members of the public. In one recent year, I published 330 news articles and news columns.
No other reporters/journalists covering the state Capitol have received this disparate treatment. Courts have defined "the press" so as to include all publishers. The 2nd U.S. Circuit Court of Appeals, for example, has said that First Amendment protections extend to "'every sort of publication which affords a vehicle of information and opinion.'"
In the beginning…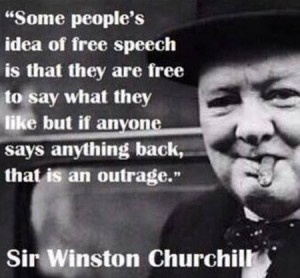 This all started with CalWatchdog's original application for Capitol press credentials in 2009 when we first started up. After being told that the press credential approval process would take just a couple of weeks, we were stunned when it took seven months to receive approval for our press credentials. And yes, I said seven months.
Every year has brought more press credential renewal hassles, and even runaround, hassles, and denials to some of the Governor's events.
One January, I returned to the Assembly chambers following the legislative winter break, and was informed by the Speaker's office that the media desk I used every day they were in session had been taken away and reassigned to a news outfit that did not ever have a reporter at the Capitol. I was shown to the "visiting media" desk in the far, dark corner, behind two always-empty media desks. And then I read this:  The Association also advises the Legislature and governor's office on their assignment of reserved media seats in legislative chambers and the news conference room and on news media access to special events.
Report negatively about the Legislature, and mainstream media, and lose your seat in the press box.
Ironically, "The mission of the Capitol Correspondents Association of California is to make it easier for news professionals who cover the state Capitol to do their jobs." 
However, other political organizations linked to political money have received press credentials. In 2014 the CCAC recommended press credentials to 99 Rise, a leftist activist group. Then-Senate President Darrell Steinberg granted their video crew floor access.
"99 Rise is working with over 30 different organizations, including Move On, Dream Defenders, Wolf PAC, San Francisco Green Party and several Occupy groups, and has been endorsed by Noam Chomsky, Lawrence Lessig, Dolores Huerta and several other individuals. Close to a thousand citizens have pledged to risk arrest by engaging in nonviolent civil disobedience for democracy. The march and occupation add tangible nonviolent direct action to a broad campaign to get money out of politics."
Journalism professor Edward Wasserman, dean of the journalism graduate school at the University of California-Berkeley, weighed in on the nearly identical situation in Colorado with Watchdog reporter Arthur Kane. Wasserman said Colorado's process blurs ethical boundaries and subverts the First Amendment. "To the degree that (journalists are) now beholden to the government for letting us come in and get a benefit, they might not write something the government doesn't like," Wasserman said. "It's a very subtle lever of influence."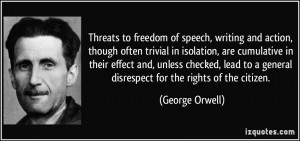 "University of Wisconsin-Madison journalism professor Robert E. Drechsel, who is director of the Center for Journalism Ethics, also commented, and agreed the government has no business sanctifying journalists, but he wasn't sure what approach the state could take to ferreting out political operatives," Kane wrote. "Who will you trust to make these decisions if not a journalist in an advisory role?" he asked, adding that legislators in other states, including Wisconsin, have had similar quandaries. "None of these are particularly desirable ways. Maybe someone has to come up with a criteria people can agree on and find a way to apply that criteria in a way people are comfortable with."
This is a clipped response I received from Jim Miller, President of the CCAC Board, and reporter for The Sacramento Bee:
"The board voted unanimously to recommend the denial of the application.
Association bylaws "prohibit the credentialing of any applicant employed by or receiving any compensation, directly or indirectly, from any lobbyist or lobbying association, any state office holder or candidate for state office."
The CCAC Board is made up of Jim Miller with the Sacramento Bee, and CCAC President, Laura Mahoney – Bloomberg, J. Dale Debber – Providence Publications, Katie Orr – Capital Public Radio, Michael Marois – Bloomberg News, Judy Lin – Associated Press, Sharokina Shams – KCRA television.
Given the hassles every year with my credentialing process, I am not altogether surprised my application was denied. What does surprise me is that it is members of the media and Capitol Correspondents Association of CA doing the denying when the mission of the CCAC clearly states its purpose is to make it easier for news professionals who cover the state Capitol to do their jobs;
and: It also acts as an advocate for open meetings, news media access, freedom of information issues and the fair distribution of public information.
It strikes me that this is totalitarianism — what they apparently want is total agreement. They are saying that I do not have the right to hold a different opinion, even as a minority view. The CCAC and Legislature is attacking me without quarter, and depriving me of my status in my profession, as well as denying me the access they enjoy.
"Once a government is committed to the principle of silencing the voice of opposition, it has only one way to go, and that is down the path of increasingly repressive measures, until it becomes a source of terror to all its citizens and creates a country where everyone lives in fear."— Harry Truman