The worst, or maybe the best thing about being Pete Kanelos' friend was his dedication to the Raiders. Sure, I've had other friends who like that team, but in Pete's case it was a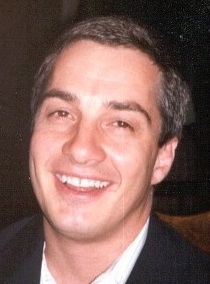 personal badge of pride and honor. Almost as if being able to shove it in his friends' faces was the real motivation, not so much a love for the team itself.
Pete was relentless about it. If the Chargers lost, the text would arrive about how lousy they were. If a San Diego player was arrested for assault, or drugs, or a shooting or something — not unlike any other team in the NFL, including the Raiders — he'd make sure to point it out.
It never mattered how lousy the Raiders were at the time (they were, often), or if any of their players were in jail for the night, Pete always had the last word, which simply couldn't be answered: "Yeah, so how many Super Bowl championships do the Chargers have?"
It was the huge smile and the twinkle in his eye — I could even see it over the phone — that made me let him have that last word.
How could you not love Pete Kanelos?
What his sister Angie wrote a couple of mornings ago struck me as spot on:
"Pete did pass last night holding his brother, Jim's hand, listening to the Monroes. God has taken a soul that so many will miss. He was a brother that most could only imagine having, but I was lucky enough to experience all of Pete with his big heart, incredible mind and wicked sense of humor.
"Thank you for all your support. The love of Pete's friends has been so amazing to me. People that knew him loved him so deeply because of his smile, brilliance, sense of humor and unwavering friendship that he gave back.
"I love you BIG brother from Casper to San Diego and now to Heaven.
"You made your parents so proud and paved a road for Jim, Helene, Holden, Demetrios, Caiden and me to believe anything is possible, stand for what you know is right and have adventures along the way.
"Rest and be in peace…"
I once penned a slightly tongue-in-cheek piece that garnered a little attention. Something about when the then-LA Raiders came to San Diego, the SDPD and Sheriff's Department could jointly conduct unserved warrants checks on all fans entering the stadium, or at least only those donning silver and black. It was of course satire — I do understand civil liberties — but a few folks took it a bit too seriously.
Disguising his voice, Pete left a message on my answering machine. "Hey, Barry Jantz, I read your article … I just want you to know I'm a Raiders fan, I'm a businessman, I'm a professional, I'm not some kind a low-life criminal … that's a false image, hardly any of us are like that … I think you're wrong … and if you don't stop writing stuff like that I'm gonna pop a cap in your skull."
He had me until the last few words. "Pete," I said knowingly.
When he wasn't disguising his voice, the conversations always started with "Hey, what's happenin'?" Never a simple hello. "Later!" ended those talks, not abruptly, but simply because he looked forward to later.
If you knew Pete, you too always looked forward to later.
I miss you my friend.
Later!
# # #
Peter J. Kanelos
Peter J. Kanelos, 51, of San Diego, CA, passed away April 19, 2016, after a long, courageous battle with brain cancer. He was born in Casper, Wyoming on December 15, 1964, to James P. and Edith Kanelos. He graduated from Kelly Walsh High School and went on to receive a Bachelor's Degree in Political Science from University of California at San Diego.
Pete first moved to San Diego in 1984 to attend Grossmont College where he served as Vice President and then President of the Associated Students, before transferring to UCSD.
Pete's passion for politics led him to work on and manage a number of campaigns over the years, including successful efforts for Councilmembers Barry Jantz in La Mesa and Byron Wear in San Diego; and California Assembly Members Steve Baldwin, Jay La Suer and Joel Anderson, among many others.
In 1993, Pete joined the San Diego-based political and public relations consulting firm of Schuman, Hoy & Wear as an account executive. Pete played a key role in the firm's many political and PR campaigns. He was known for his passion, hard work and relentless good humor.
In 2002, Pete moved briefly to Washington, D.C. as consultant, then in 2003 accepted a public affairs position with Wal-Mart, where he directed political activities for the Western Region of the country. He subsequently founded the consulting firm Hermes Strategy Group
In 2013, Pete took his final position as Policy Director for San Diego City Councilwoman Lorie Zapf. He was much-loved at City Hall and played a crucial role in laying the foundation for Councilwoman Zapf's legislative agenda. While working for Zapf, Pete was also responsible for many staff pranks, while providing amazing advice about Greeks and their culture. Pete always provided his political expertise and was dedicated to the success of his boss. Pete masterminded "Tony Hawk Day" and "Ralph Rubio Day," both major media successes.
Pete also served in a volunteer role on the leadership team for Councilwoman Zapf's 2014 reelection campaign. Even though he learned of his cancer during the race, he remained a valued counselor to his colleagues. Later, after surgery and a few months recuperation, he returned to policy work and his self-appointed role as the chief instigator of merriment at City Hall.
His final farewell party at the City Council, attended by several city councilmembers, was a bi-partisan affair filled with good food and warm embraces.
Pete was an involved parishioner at both St. Gregory of Nyssa and St. Spyridon Greek Orthodox Churches in the San Diego area. He was very proud of his Greek heritage and loved to cook. He also volunteered annually at the El Cajon Oktoberfest and Lakeside Parade. To the dismay of most of his friends in San Diego, Pete was a lifetime Raiders fan.
Pete is survived by his parents, his brother Jim Kanelos, sisters Angie Woodward and Helene Rexius, as well as nephews Holden Rexius and Demetrios Kanelos, and niece Caiden Rexius.
Pete's family and many friends will remember him for his big heart, incredible mind and wicked sense of humor. Those who knew Pete loved him because of his smile, brilliance, sense of humor and unwavering friendship.
The Trisagion Service will be held at Bustard's Funeral Home, April 24, 2016, 8:30 p.m., in Caspar, WY. The Funeral Service will be conducted at Holy Trinity Greek Orthodox Church on Monday, April 25, 2016, 11:00 a.m., with internment at Highland Cemetery to follow. The Meal of Mercy will be held at Karen and Jim's Restaurant.
Memorial contributions may be made to: Holy Trinity Greek Orthodox Church or The American Cancer Society.