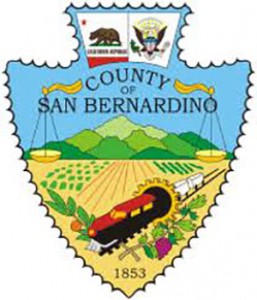 A legal tale of drama rivaling the magnitude of the infamous 2006 Duke Lacrosse rape case, has been dragging on in California courts for more than seven years. But the case could now be tossed out, on charges that prosecutors with the State Attorney General's office destroyed the evidence they had been withholding from an indicting Grand Jury.
Charges of misconduct have been levied at the California Attorney General and San Bernardino District Attorney offices.
Defense Attorney Stephen Larson has filed a motion in Superior Court seeking dismissal of a public corruption case on grounds that the state Attorney General's Office destroyed emails attorney Larson requested through a California Public Records Request.
Larson, a former federal judge, represents defendant Jeff Burum, a Rancho Cucamonga developer, accused, along with three other defendants, of public corruption.
Is this a case of an ambitious district attorney and state attorneys systematically railroading defendants, with little or manipulated evidence? Or if there is real public corruption, why has the case gone on for seven years?
Colonies Partners, LP
Jeff Burum's company, Colonies Partners LP, won a $102 million settlement against San Bernardino County in 2006 over a property dispute near the proposed 210 freeway. The property dispute began in year 2000. Colonies Partners sued the county in 2001 over flood control easements at their Colonies Crossroads development in Upland. According to court documents, the County, working with San Bernardino Associated Governments (SANBAG), Caltrans, and the city of Upland, redirected floodwater from the proposed 210 freeway location, onto property owned by Colonies Partners LP, rather than solve the flood water issue. Colonies sued and won the $102 million settlement in 2006, ending five years of legal battle over flood-control easements.
Following the settlement, San Bernardino County filed an indemnification action lawsuit against SANBAG, Caltrans, and the City of Upland "on the theory that the settlement was reasonable," to recoup their portion of the settlement. The county contended the agencies caused the problems, specifically with the design and construction of Highway 210.
The county's legal experts consistently believed the $102 million deal was fair and reasonable given that the county's actual liability could reach $325 million, based on county counsel's projections.
Following the settlement, county officials even said the $102 million settlement between the county's Flood Control District and Colonies "was the product of a fair process and hard bargaining that ultimately saved taxpayers from a judgment that might have reached $300million had the county lost in court," the Press Telegram reported in 2010.
Legal Issues or Reelection Headlines?
In 2009, San Bernardino District Attorney Michael A. Ramos, who was running for reelection, joined with then-State Attorney General Jerry Brown in an investigation into the county's settlement with Colonies Partners. Some close to the case say because Ramos was up for reelection in 2010, he was fueled by political ambition and was engaging in political grandstanding. Others add that San Bernardino County is a close-knit good-ole-boys-club, and developer Burum angered some of those with close ties to DA Ramos.
DA Ramos and AG Brown initially just charged Jim Erwin on a Fair Political Practices Form 700 Statement of Economic Interest violation in 2009. In February 2010, they came back after Erwin with a criminal complaint, and included seven JOHN DOES. Both times Erwin was booked and held on significantly high bail amounts, as was Postmus. By 2011, a secret grand jury was impaneled, with evidence presented by the San Bernardino County District Attorney's Office and the California Attorney General's Office, alleging Burum offered Jim Erwin and former chairman of the San Bernardino County Board of Supervisors Bill Postmus, and JOHN DOES, each $100,000 bribes in exchange for voting for the county settlement in the developer's favor. The JOHN DOES were later named in 2011: Board of Supervisor Paul Biane, Mark Kirk, former chief of staff for Board of Supervisor Chairman Gary Ovitt, Assistant Assessor Jim Erwin and former chairman of the San Bernardino County Board of Supervisors Bill Postmus.
The DA and Attorney General alleged that because Colonies Partners gave $100,000 in political contributions to political action committees controlled by Biane, Erwin, Postmus and Kirk, within a year of the settlement, those contributions were bribes for steering the settlement in Colonies' favor.
Then-Attorney General Jerry Brown characterized the case as one of the most serious examples of public corruption in state history. "At a news conference at the District Attorney's Office, District Attorney Michael A. Ramos and state Attorney General Edmund G. 'Jerry' Brown Jr. described a wide-ranging conspiracy to secure a $102 million legal settlement to a land-use dispute between the county and Rancho Cucamonga developer Colonies Partners LP in November 2006," the Sun reported.
"What is significant here is the most appalling corruption case in decades, certainly in the history of San Bernardino County and maybe California itself," Brown said at the news conference. "Individuals corrupted public office and were able to grab more than $100 million of the taxpayers' money through this scheme."
Burum said he was just trying to rebuild relationships soured by his long legal battle with the county. Each of the defendants denied any wrongdoing, and said the contributions were legal, reported properly and transparent.
The Case: Built on One Man With a Drug Problem
The American Bar Association Code of Professional Responsibility requires prosecutors to "refrain from making extrajudicial comments that have a substantial likelihood of heightening public condemnation of the accused."
The crux of the Attorney Generals' and District Attorneys' case was Bill Postmus, the primary witness in the Colonies Lawsuit Settlement Public Corruption Prosecution. Postmus, known to have a methamphetamine addiction, was chairman of the San Bernardino County Board of Supervisors at the time of the county's settlement, and County Assessor later. He pleaded guilty to bribery and conflict of interest charges in March 2011 and, under a plea bargain, testified against the defendants in exchange for reduced charges. Court documents show Postmus denied accepting bribes, but was relentlessly pushed to agree to the charges, and to turn state's evidence against the other defendants, in exchange for a plea deal.
A shocking 29-count indictment filed by San Bernardino District Attorney Michael A. Ramos, charged Colonies Partners LP co-managing partner Jeff Burum, former Assistant Assessor Jim Erwin, Former Supervisor Paul Biane and Mark Kirk, the former chief of staff for county Supervisor Gary Ovitt, with conspiracy to commit a crime, bribery, conflict of interest, tax fraud, tax evasion, perjury and forgery, among many other charges, the San Bernardino Sun reported in 2011.
Burum was even held in lieu of $10 million bail, and Erwin and Kirk were held in lieu of $2 million bail, District Attorney Ramos announced during a news conference. They were held in jail and remained together until each of them were able to arrange for bail.
Ramos accused Burum of a scheme "to corrupt public officials through extortion, threats, inducement, and bribery to secure the $102 million settlement, in Colonies Partners' favor, on Nov. 28, 2006," the Sun reported.
Defense attorneys say Bill Postmus' testimony cannot be considered credible, given his admitted addiction to methamphetamine, and citing his inconsistent testimonies to the grand jury, the FBI and district attorney. And they cited "bullying during multiple investigatory interviews to get him to change his story and falsely claim there was bribery…"
However, according to a Writ recently filed with the Fourth District Court of Appeal, for a Motion to Dismiss by attorney Stephen Larson, Ramos did not give the Grand Jury all of the evidence in the case, including that San Bernardino County was in the process of recovering most of the settlement money in its indemnification lawsuit and multiple insurance claims, and believed the settlement was fair, and ultimately saved taxpayers from a $300 million judgment.
"The prosecutors were aware, before convening the indicting 2011 Grand Jury, that both the County and its attorneys had unequivocally abandoned and rejected the County's pre-settlement position that the settlement with Colonies was unjustified," Larson's Writ says. "After years of denial, the prosecutors admitted in open court that they knew of the County's reversal before presenting this case to the Grand Jury—that they knew the County and its attorneys believed the settlement was legally and factually justified."
However, according to court documents, "the prosecutors intentionally kept their knowledge of that changed position hidden from the Grand Jury as part of their strategy to obtain an indictment at all costs."
The prosecution "invaded the Grand Jury's independence by cabining off an entirely material and exculpatory line of inquiry into the County's post-settlement analysis of the settlement."
And thus began the legal witch hunt rivaling the Duke Lacrosse rape case, in which the defendants, accused of raping an escort-service dancer at a frat party, were victims of a "tragic rush to accuse." (Ironically, the mentally imbalanced Duke case accuser is now serving an 18-year sentence for murdering her boyfriend. The prosecutor, Durham County District Attorney Mike Nifong, was removed from office, disbarred and jailed.)
Case Dismissed?
In 2011, when Kamala Harris was elected and took over as State Attorney General, a Superior Court judge dismissed five of seven felony charges against Jeff Burum, and dropped one public officer crime charge against Biane, Kirk and Erwin. Burum however, still faced the criminal conspiracy and a public officer charges, while the other three defendants still faced conspiracy and bribery charges.
Today, the case awaits dismissal on charges the State Attorney General destroyed the emails, exculpatory evidence (favorable to the defendant in a criminal trial that exonerates or tends to exonerate the defendant of guilt), that should have legally been preserved. Those email communications show that District Attorney Ramos and the Attorney General's office knew San Bernardino County was legally and factually justified in the $102 million settlement. But they deliberately withheld the emails and testimonial evidence from county lawyers from the Grand Jury in order to achieve the outcome they wanted.
"Following a court order in November to produce the records, Deputy District Attorney Lewis Cope informed the court that the requested emails [from the Attorney General's Office] for the specific time period in question had been destroyed, where policy calls for emails not archived by the recipient or sender to be destroyed after 90 days, according to Larson's motion," The Sun reported last week.
District Attorney Mike Ramos is running for Attorney General in 2018 when Kamala Harris terms out. And Attorney General Kamala Harris Harris is running for the United States Senate to replace retiring U.S. Senator Barbara Boxer.