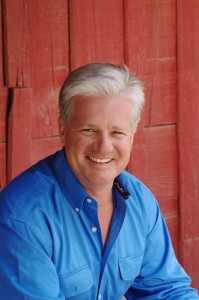 The fad in the California Legislature in 2006 was "global warming" (aka "climate change"). Passion ran high with legislators debating what role government should play. Many folks warned that a "go-it-alone/California-only" program could put our state's economy at risk. Even the most wild-eyed, green believers knew that California's proposed program would have virtually no effect on so-called worldwide global warming, yet our state could lose thousands of jobs in the process.
Instead of waiting for more conclusive scientific evidence, the Legislature acted rashly, as is often the case. Unfortunately, the result was Assembly Bill 32, which requires the state to magically lower emissions of pollutants to 1990 levels by the year 2020.
The bill was promoted by elitist Democrats and other tone-deaf politicians. Republican legislators, many of whom represented the poorest districts in California, had minimal say in the drafting and passage of AB 32.
Democrats, knowing that a bill enacting a tax would require some Republican support to get a two-thirds vote, got around the law by simply calling the taxes "fees," and passed AB 32 with a simple majority vote.
The Howard Jarvis Taxpayers Association, small businesses and others immediately classified AB 32 as an illegal tax, and the pro-jobs California Chamber of Commerce sued the state to overturn the legislation. That litigation is still active in the courts.
AB 32 and the Legislature's clear bent for increasing taxes with a simple majority vote by calling them "fees," inspired the passage of Proposition 26 in 2010. Prop. 26 says that if taxpayers don't receive a direct benefit from a "fee" – like those associated with AB 32— it's a tax requiring a two-thirds vote of the Legislature to pass.
In defiance of Proposition 26, Democrat party bosses are once again trying to increase taxes by calling them fees in this year's legislative fad – Senate Bill 32. The bill number is not a coincidence, as SB 32 seeks to extend the misguided efforts of AB 32 by requiring a further 40 percent reduction to1990 emissions levels by 2030.
Once again, elitist Democrat leadership in the Capitol doesn't really want Republican input on SB 32, ignoring the fact that many of our constituents are among those most adversely affected by these "fees." Measures like SB 32 benefit richer coastal communities, while negatively impacting those with less means to pay the expanded tax, particularly poorer inland areas of California.
AB 32 has made the economic crisis in the district I represent even worse. SB 32 would only work to further increase already overbearing regulatory costs, reflected in the loss of more jobs and higher taxes.
Hardworking folks in my district, and others like it, would be forced to carry the burden of increased costs in their daily life, including housing prices, fuel costs, price of food, and the costs associated with opening and maintaining a business, among many others.
Almost every aspect of life in middle-income and working-poor families in California would be negatively impacted by the expansion of this constitutionally-questionable law.
Given its shaky legality, we're hearing that liberal Democrat leaders are trying to convince a small number of rogue Republicans – with nothing to lose politically – to vote for SB 32 so they can achieve the two-thirds necessary to pass a tax hike.
If these Republican legislators can be persuaded by "pork" for their district, some other "goodies" from special interests, or even "potential" future employment opportunities, the legal questions surrounding SB 32 could essentially disappear.
Make no mistake, any Republican who cuts a deal to extend these harmful regulations beyond 2020 — an action which will kill thousands more jobs and negatively impact the lives of so many poor people — will be branded as a selfish and foolish tax hiker.
Governor Brown, Democrat leaders and special interests bearing gifts will be asking for support of SB 32. I strongly urge Republican Senators and Assemblymembers to say "absolutely not" and put struggling California families above self-interest.

Senator Andy Vidak (R-Hanford) proudly serves the people of Fresno, Kern, Kings and Tulare counties.