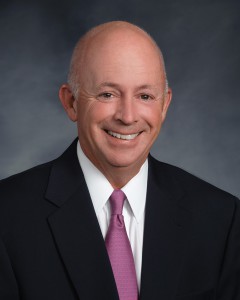 It's easy to be a politician and claim to be a friend of small business. However, the annual NFIB Voting Record separates political rhetoric from reality. Each year, the National Federation of Independent Business (NFIB)/California walks the halls of the State Capitol urging legislators to support small business in California. We know that the health of the California economy depends very much on the health of California's small businesses.
We also know there is a critical difference between saying you're a friend of small business during campaign season, then once elected voting against small businesses at every turn. Following what was truly one of the most devastating years for small businesses in the State Capitol, NFIB today unveiled its 2016 voting record which provides a reality check as to who is and is not putting their votes where their rhetoric is.
NFIB/CA identifies and lobbies on bills which would have the most significant impact, either positive or negative, on small businesses. Based on their vote on these critical pieces of legislation, each member of the Legislature receives a percentage indicating how often he or she voted to support small business. We are pleased to see 13 Senators and 31 Assemblymembers voted with small business at least 70 percent of the time, but these numbers still only represent a minority of each chamber's membership.
It is especially alarming to see some members of the legislature only receiving 17 or 18 percent with NFIB, while having some of the highest unemployment rates in California in their districts. We urge those who are failing small business to reflect on our voting record and strive to support small business with their votes in 2017.
As for our 100% club and NFIB friends of small business, we applaud your efforts in the State Capitol to support small businesses. Together, we understand the only way to rebuild our economy and strengthen our communities starts with supporting small businesses and protecting them from additional taxes, mandates, and complex regulation.
NFIB/CA assessed California legislators on 12 bills vital to the health of small business in California during the 2016 half of the 2015-16 legislative session. 29 legislators had impressive 100% scores; however 62 legislators failed small business this year with scores ranging from 27% to just 8%. The complete NFIB Voting Record with the bill numbers, description, and votes can be found here.
Tom Scott is the State Executive Director for NFIB California, which represents 22,000 dues-paying small business members across the state.
NFIB 100% Club

Senator

Joel Anderson (38, Alpine)
100%

Senator

Patricia Bates (36, Laguna Niguel)
100%

Senator

Tom Berryhill (08, Modesto)
100%

Senator

Anthony Cannella (12, Ceres)
100%

Senator

Jean Fuller (16, Bakersfield)
100%

Senator

Ted Gaines (01, El Dorado Hills)
100%

Senator

Bob Huff (29, San Dimas)
100%

Senator

John Moorlach (37, Costa Mesa)
100%

Senator

Mike Morrell (23, Rancho Cucamonga)
100%

Senator

Janet Nguyen (34, Garden Grove)
100%

Senator

Jim Nielsen (04, Gerber)
100%

Senator

Jeff Stone (28, Temecula)
100%

Senator

Andy Vidak (14, Hanford)
100%

Assemblymember

Travis Allen (72,Huntington Beach)
100%

Assemblymember

Frank Bigelow (05, O'Neals)
100%

Assemblymember

William Brough (73, Dana Point)
100%

Assemblymember

Beth Gaines (06, El Dorado Hills)
100%

Assemblymember

James Gallagher (03, Nicolaus)
100%

Assemblymember

Shannon Grove (34, Bakersfield)
100%

Assemblymember

Matthew Harper (74, Huntington Beach)
100%

Assemblymember

Brian Jones (71, Santee)
100%

Assemblymember

Young Kim (65, Fullerton)
100%

Assemblymember

Tom Lackey (36 Palmdale)
100%

Assemblymember

Devon Mathis (26, Visalia)
100%

Assemblymember

Chad Mayes (42, Yucca Valley)
100%

Assemblymember

Jay Obernolte (33, Big Bear Lake)
100%

Assemblymember

Jim Patterson (23, Fresno)
100%

Assemblymember

Donald Wagner (68, Irvine)
100%

Assemblymember

Scott Wilk (38, San Clarita)
100%

NFIB Friends of Small Business

Assemblymember

Rocky Chavez (76, Oceanside)
92%

Assemblymember

Marc Steinorth (40, Rancho Cucamonga)
92%

Assemblymember

Marie Waldron (75, Escondido)
92%

Assemblymember

Ling-Ling Chang (55, Diamond Bar)
91%

Assemblymember

Brian Dahle (01, Bieber)
91%

Assemblymember

Katcho Achadjian (35, San Luis Obispo)
83%

Assemblymember

Melissa Melendez (67, Lake Elsinore)
83%

Assemblymember

Brian Maienschein (77, San Diego)
82%

Assemblymember

Kristin Olsen (12, Modesto)
82%

Assemblymember

Tom Daly (69, Anaheim)
75%

Assemblymember

David Hadley (66, Manhattan Beach)
73%

Assemblymember

Rudy Salas (32, Bakersfield)
73%

Assemblymember

Adam Gray (21, Merced)
71%

Assemblymember

Catharine Baker (16, Dublin)
70%

Assemblymember

Eric Linder (60, Corona)
70%

Needs Improvement

Assemblymember

Jim Cooper (09, Elk Grove)
64%

Assemblymember

Jim Frazier (11, Oakley)
64%

Senator

Steven Glazer (07, Orinda)
55%

Assemblymember

Cheryl Brown (47, San Bernardino)
50%

Assemblymember

Nora Campos (27, San Jose)
45%

Assemblymember

Ken Cooley (08, Rancho Cordova)
42%

Assemblymember

Matthew Dababneh (45, Encino)
42%

Assemblymember

Bill Dodd (04, Napa)
42%

Assemblymember

Mike Gipson (64, Carson)
38%

Assemblymember

Jose Medina (61, Riverside)
36%

Senator

Richard Roth (31, Riverside)
33%

Assemblymember

Chris Holden (41, Pasadena)
30%

Assemblymember

Jacqui Irwin (44, Thousand Oaks)
30%

Failing Small Business

Assemblymember

Joaquin Arambula (31, Fresno)
27%

Assemblymember

Ian Calderon (57, Whittier)
27%

Assemblymember

Ed Chau (49, Arcadia)
27%

Assemblymember

Kansen Chu (25, San Jose)
27%

Assemblymember

Marc Levine (10, San Rafael)
27%

Assemblymember

Sebastian Ridley-Thomas (54, Los Angeles)
27%

Assemblymember

Freddie Rodriquez (52, Pomona)
27%

Assemblymember

Shirley Weber (79, Santa Clarita)
27%

Assemblymember

Susan Bonilla (14, Concord)
25%

Assemblymember

Mike Gatto (43, Glendale)
25%

Assemblymember

Jimmy Gomez (51, Los Angeles)
25%

Assemblymember

Susan Talamantes Eggman (13, Stockton)
22%

Assemblymember

Eduardo Garcia (56, Coachella)
22%

Assemblymember

Autumn Burke (62, Inglewood)
20%

Assemblymember

Cristina Garcia (58, Bell Gardens)
20%

Assemblymember

Roger Hernandez (48, West Covina)
20%

Assemblymember

Kevin Mullin (22, South San Francisco)
20%

Assemblymember

Bill Quirk (20, Hayward)
20%

Senator

Cathleen Galgiani (05, Stockton)
20%

Senator

Ben Hueso (40, San Diego)
20%

Senator

Richard Pan (06, Sacramento)
20%

Assemblymember

Richard Bloom (50,Santa Monica)
18%

Assemblymember

Rob Bonta (18, Alameda)
18%

Assemblymember

Lorena Gonzalez (80, San Diego)
18%

Assemblymember

Richard Gordon (24, Menlo Park)
18%

Assemblymember

Reginald Jones-Sawyer (59, Los Angeles)
18%

Assemblymember

Evan Low (28, Campbell)
18%

Assemblymember

Adrin Nazarian (46, Sherman Oaks)
18%

Assemblymember

Miguel Santiago (53, Los Angeles)
18%

Assemblymember

Tony Thurmond (15, Richmond)
18%

Assemblymember

Jim Wood (02, Healdsburg)
18%

Senator

Ed Hernandez (22, Azusa)
18%

Senator

Connie Leyva (20, Chino)
18%

Senator

Mike McGuire (02, Healdsburg)
18%

Senator

Holly Mitchell (30, Los Angeles)
18%

Assemblymember

Toni Atkins (78, San Diego)
17%

Assemblymember

David Chiu (17, San Francisco)
17%

Assemblymember

Patty Lopez (39, San Fernando)
17%

Assemblymember

Kevin McCarty (61, Roseville)
17%

Assemblymember

Anthony Rendon (63, Lakewood)
17%

Assemblymember

Mark Stone (29, Scotts Valley)
17%

Assemblymember

Philip Ting (19, San Francisco)
17%

Senator

Ben Allen (26, Santa Monica)
17%

Senator

Jim Beall (15, San Jose)
17%

Senator

Marty Block (39, San Diego)
17%

Senator

Kevin De Leon (24, Los Angeles)
17%

Senator

Isadore Hall (35, Compton)
17%

Senator

Loni Hancock (09, Berkeley)
17%

Senator

Robert Hertzberg (18, Van Nuys)
17%

Senator

Jerry Hill (13, San Mateo)
17%

Senator

Hannah-Beth Jackson (19, Santa Barbara)
17%

Senator

Ricardo Lara (33, Bell Gardens)
17%

Senator

Mark Leno (11, San Francisco)
17%

Senator

Carol Liu (25, La Canada Flintridge)
17%

Senator

Tony Mendoza (32, Artesia)
17%

Senator

William Monning (17, Carmel)
17%

Senator

Fran Pavley (27, Agoura Hills)
17%

Senator

Bob Wieckowski (10, Fremont)
17%

Senator

Lois Wolk (03, Davis)
17%

Assemblymember

Luis Alejo (30, Watsonville)
13%

Assemblymember

Patrick O'Donnell (70, Long Beach)
13%

Assemblymember

Das Williams (37, Santa Barbara)
8%