FlashReport Weblog on California Politics

12-29-2010 1:40 pm
Last week I blogged about the Governor's ability to fill a lucrative vacancy on the California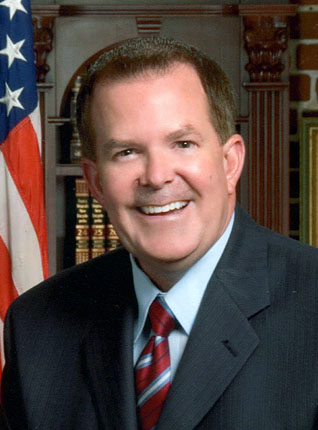 Unemployment Insurance Appeals Board (CUIAB). Actually, I spoke too quickly. Apparently there are several vacancies on this commission that is made up in its entirety by former, now termed-out legislators. The position pays a cool $130,000 or so a year and comes with Cadillac benefits. You can read more about the CUIAB and who is currently on it by checking out my
previous post
.
The FlashReport has learned that Ex-State Senator Roy Ashburn ("R" - Bakersfield), who notoriously disregarded the no-new-taxes pledge he signed when running for office, and who was the deciding vote last year for massive increases in the income, sales and car tax -- has been secretly appointed to fill a vacancy on the CUAIB (secret in that he was appointed but there has been no public release of that information).
Typically these appointments are for as long as four years, and require no approval. The Governor gets the majority of the appointments, but the Senate President and Assembly Speaker also each get an appointment.
Needless to say, this practice of finding "safe landing spots" when politicians are rolled up by the voters (Ashburn flirted with a Congressional run this year, but opted out when it became clear that his votes for higher taxes would be the issue in the GOP primary) is smarmy and unfortunate.
It also increases the cynicism of the voters, to see those who heap higher taxes on then, getting plum rewards. It is also a reminder to the voters -- why should they vote to tax themselves again (as Governor-Elect Brown and Democrat legislative leaders advocate) when the government still has plenty of money to "employ" ex-legislators on obscure commissions?
The reality is that Roy Ashburn, after spending much of his adult life as an elected official, should be going back into the private sector. Not continuing to live off the taxpayers.