Commentary Author
Adam Aleman

Adam is chief advisor to San Bernardino County Assessor and former GOP Chair Bill Postmus.
Get free daily email updates
What They Are Saying
"The FlashReport is the must see site for anyone serious about California politics. Lazy reporters and duplicitous democrats regularly troll FlashReport for new intel. "
- Shawn Steel, Republican National Committeeman from California

More Testimonials
Send FlashReport to a Friend
Today's Commentary on the News

Baca to Chair Congressional Hispanic Caucus Despite Female Members' Misgivings
11-29-2006 8:09 am
Shortly before the Thanksgiving recess, the 23 members of the Congressional Hispanic Caucus elected San Bernardino County's lone Democrat Congressmember, Joe Baca, to serve as chair of that organization.  This is noteworthy given the frosty relationships that had developed between Baca and many members of the caucus as a result of Baca's questionable political fundraising practices and his alleged poor treatment of his female colleagues.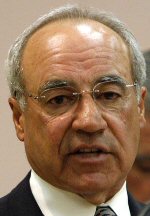 Just this past March, six members of the all-Democrat Congressional Hispanic Caucus resigned their association with the organization's political action committee, BOLDPAC, due to Congressman Baca's steering of funds from the PAC's treasury to assist the Baca family's failed attempt to building a political dynasty in the Inland Empire.  Baca has chaired BOLDPAC (Building Our Leadership Diversity) since 2001.
The six who ended their affiliation with the Congressional Hispanic Caucus' PAC did so as a direct result of  PAC Chair Baca's decision to use PAC funds - funds which were ostensibly destined for federal Latino Democrat candidates - to aid the candidacies of the Congressman's kids who were seeking state legislative offices from San Bernardino County-based districts. (Among those who ended their association with BOLDPAC were California Representatives Dennis Cardoza and Loretta Sanchez).
Adding insult to injury, the misappropriated PAC dollars - money that came from an entity designed to increase the numbers of Hispanic Democrats - was actually used to defeat qualified Latino candidates.  In 2004, BOLDPAC's money helped elect Joe Jr. at the expense of Latino David Roa Pruitt. Then, in 2006, the elder Baca used BOLDPAC cash in an attempt to defeat a three-term member of the California State Assembly, Gloria Negrete McLeod, who was locked in a fierce campaign for a State Senate seat against the then-frosh Assemblymember, Baca Jr.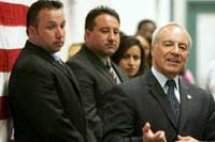 As everyone knows, despite the meddling of BOLDPAC in the Baca Jr. - Negrete-McLeod State Senate race, Gloria beat Baca Jr. handily.  Likewise, Jeremy Baca, the Congressman's other son, and also a BOLDPAC beneficiary, went down in flames in his bid for Baca Jr.'s barely-warm State Assembly seat.  Read former FR blogger Brad Mitzelfelt's accounts of how the "Baca Dynasty" began to crumble here and here.

Congressman Baca's ability to lead the Congressional Hispanic Caucus was openly questioned by his colleagues, especially after he alienated several of his fellow CHC members in his BOLDPAC financing fiasco. Congressmember Loretta Sanchez on Joe Baca, after the BOLDPAC troubles were first reported in The Hill, a Capitol Hill newspaper:  "If you can't solve something as small as this (managing BOLDPAC's finances), why are we going to entrust more responsibility?  I believe you show leadership or lack of it, so how he handles this situation will matter.  So far, he's not done a very good job addressing it (The Hill, March 22, 2006)." 

The anger stemming from Baca's mismanagement of BOLDPAC has not abated, even with the recent Democrat Congressional victory.  At the meeting where Baca was elected to chair the Congressional Hispanic Caucus, five female members of the CHC refused to support his candidacy, with news accounts reporting that after Baca was elected, one female colleague accused him of having made disparaging personal comments about her. Read about it here.

All of this means that Congressmember Joe Baca is off to a very rocky start in his role in the new Democrat-majority Congress. Charges of financial mismanagement and lousy treatment of female colleagues will likely continue to cloud what could have been "Working Joe" Baca's honeymoon in the ranks of the new Congressional majority's leadership.