Commentary Author
Adam Aleman

Adam is chief advisor to San Bernardino County Assessor and former GOP Chair Bill Postmus.
Get free daily email updates
What They Are Saying
"For those of us on the Right Coast, the Flash Report is the fast and full summary of political life on the Left Coast. California leads the nation in many measures, now including the creation of a state-based political e-newsletter and website."
- Larry McCarthy, McCarthy, Marcus, Hennings, a DC-Based Advertising and Communications Firm

More Testimonials
Send FlashReport to a Friend
Today's Commentary on the News

America's Mayor Rudy Giuliani Keynotes California Republican Party Convention, Vote Today on Close Contest for CRP Vice Chair
2-11-2007 4:57 am
All-but-formally-declared Republican presidential candidate Rudy Giuliani addressed hundreds of California Republican activists yesterday. This was Rudy Giuliani's first major speech since he announced the establishment of his presidential exploratory committee last week, and initial indications among the party faithful in attendance suggest there is real momentum behind the leader to whom many Americans rallied behind in the aftermath of the 9/11 terror attacks.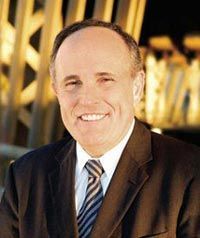 Introduced by California conservative hero Bill Simon, Rudy Giuliani discussed many issues relevant to the presidential race in his 44-minute long speech - health care, immigration, the War on Terror and his love and admiration for President Reagan. In fact, Giuliani included no fewer than 18 references to Ronald Reagan, which included lines like "I worked for Ronald Reagan," and Ronald Reagan is one of my heroes," and "Ronald Reagan embodied optimism."  Giuliani's numerous references to President Reagan - which at Republican conventions serves as both a tribute to the legacy of a revered president and a metaphor for modern conservativism - shows that Giuliani understands the importance of Republican activists in winning the GOP nomination in the race for the White House.

As expected, convo delegates loudly applauded Giuliani's call to support our troops who are engaged in missions in support of the United States' role in the War on terror.  He received a standing ovation when he blasted the Democratic-authored non-binding resolution that opposes President Bush's Iraq policy on US troop levels. Said Giuliani:  "What we pay people in Washington to do is to make decisions! They can't decide this, they can't decide that." Unlike Giuliani's two chief rivals for the Republican nomination, Giuliani has not issued a statement on President Bush's proposal to increase the number of American military personnel on the ground in Iraq.

Another emotional issue addressed was illegal immigration, but only in general terms.  Giuliani stated he's in favor of building a "highly technological" border fence with Mexico, which seemingly negates the need for a real wall.  He also reiterated his opposition to laws that deport and divide family members.

Judging by crowd reactions, the reception of Rudy's keynote address was very positive, although some delegates were guarded in their praise.  Among activists expressing support for Rudy is Brandon Gesicki, who told a New York Daily News reporter "We don't want to lose to Hillary.  He may be the one who can win." 

Others offered mild criticism. San Bernardino County delegate Dino DeFazio chided the former mayor for endorsing liberal Democratic icon Mario Cuomo in Cuomo's 1994 bid for re-election as New York State's governor - a campaign ultimately won by Republican George Pataki.  "I just don't know," said DeFazio.  "I really liked today's speech, but aspects of his record trouble me.  Giuliani's liberal social views on life, Second Amendment and the family are well-known.  I just don't know if his change of heart is sincere."

Giuliani speech to the CRP convention yesterday was not the first visit of a probable presidential contender to directly address Golden State Republicans recently.  Former Massachusetts Governor Mitt Romney attended and addressed the August 2006 Convention, and US Senator John McCain has made several appearances on behalf of   California GOP candidates.  There appeared to be equal convention enthusiasm for each presumptive candidate - which means that the California activist and donor base is excited about whoever the nominee ultimately is.  Yesterday, however, belonged to Rudy and his address -should he run for president - underscores that he will be a formidable rival in the 2008 primary and general election campaign.

Spirited CRP Vice Chair Race Ends Today

Later today, CRP delegates will vote to select a new vice chair of the California Republican Party.  Last night I had the opportunity to briefly interview both remaining aspirants, Contra Costa GOP Chair Tom Del Becarro and former Assemblymember Tom Bordonaro, for this position in a race that hasn't been as aggressively challenged since, perhaps, the 1999 CRP vice chair campaign between Brooks Firestone and Shawn Steel.

(Full disclosure: Both myself and my boss, San Bernardino County Assessor Bill Postmus have endorsed Tom Bordonaro for CRP Vice Chair.)  

I am grateful to both candidates for taking the time during the very hectic final hours of campaigning and meeting with their strategy teams, supporters and undecideds.  One thing both candidates agreed on was the emerging importance of political websites as a resource tool for organizing and disseminating timely information.


---
First, to Tom Del Beccaro: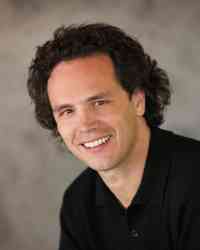 There have been reports that you and your campaign were going to go very negative on (former Vice Chair candidate) Jalene Forbis? Is this true?

Ridiculous and utterly untrue.  Just Ridiculous.  We weren't going to go negative.

If elected vice chair, how will you work to take back the 11th Congressional District, which was a surprising defeat for California Republicans?

It doesn't matter if I'm elected vice chair or not. The 11th Congressional District will be a top priority for me and I will work with the different regions to build a strong team and draw a solid plan for a Republican victory.  Currently, all options are being weighed and we are starting to plan now.

What do you think about the FlashReport and its importance to Republican politics?

As you know, I run
www.PoliticalVanguard.com
and websites like it.   The FlashReport and outlets like it are where people under 30 get their news and it's very important that we concentrate on this medium, and I have already been doing it for a while.

If elected what are some of the first things you will do?
I will work with Chairman Ron Nehring to implement performance reviews on consultants and work aggressively to get back to a grass roots approach.  We will work to install a trade standard budget review process and ensure that there are automatic protection procedures in place, so we don't have the debt issues we are facing now.

---
Next, to Tom Bordonaro: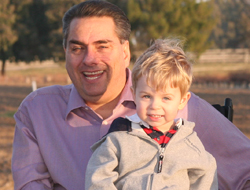 How has your experience as a legislator and a congressional candidate prepared you for the California Republican Party vice chair?

I have had to personally go through some tough elections and I know what works, and simply put, I know how to win.  I want to bring a team sprit back to the CRP and work with counties to win in every region in the state.

Tom, you're a county GOP chairman and an elected member of a non-partisan office.  Do you believe in official party support for local races?

Yes I do. 100%.  I believe it is the party's duty to build a strong "farm team" and develop a deep bench of local Republicans.  They are a very important part of the growth and success of this party, and it is s imperative for us to give them the support and backing they deserve.  It will make our party more successful and dynamic.

What can we do to turn our fortunes around?

In 1994 we had a rebirth of the party and sent fresh group of people to Washington and rebuilt faith in the GOP.  I want to work as a team to get our party back to that stature.  It's going to take a lot of hard work to get to that point but I can be done. With the right organization and strategy, we can build the teams needed to have a repeat of those great days.  If it happened in 1994, then it can happen 2008.

What do you think of the importance of websites like the FlashReport?

Invaluable! Everyday the internet becomes more relevant and a source of news for everyone, both young and old.  Websites like the Flash are an outstanding resource.  The FlashReport, Red County are beginning to set the daily tone for news. The contribution that the FlashReport provides is unmatched in politics.


---
As this convention comes to a close, one encouraging sign for future success is the absence of the misperception of Republican invulnerability.  Obviously, losing significant ground in the '06 mid-term elections has served as a wake-up call to Republican activists around the state.  I have the highest confidence that new chair
Ron Nehring
will be able to duplicate the tremendous success he oversaw in San Diego County, where there is a comprehensive strategic plan to elect Republicans at all levels of public service, an amazing GOTV operation, and an active donor community.  Facing a pivotal presidential campaign, Ron Nehring may be the best prepared incoming chair we have had in quite some time.
At this gathering, many Republicans are aware of the new political reality - we could lose to a leading Democrat, such as New York Senator Hillary Clinton. Ironic, given that just a few short years ago, public polling showed that was a laughable notion, partially due to the often-repeated statement that the left-leaning senator is seen as a polarizing political figure.  Not any more.  California Republicans now view her - and all leading Democratic presidential candidates - as seriously competitive standard-bearers for the Democratic Party.  2006 demonstrates that we must prepare for a well-managed organized Democratic campaign in 2008 at every level of government, and there are no such things as "easy victories." 
The FlashReport will soon announce the winners of today's CRP elections, and I know I speak for many when I say I am looking forward to Jon's Convention Winners and Losers Column in the wrap-up to a very productive CRP convention.