Today's Commentary Author
Doug LaMalfa

LaMalfa, a rice farmer from Butte County, is a former member of the State Assembly.
Get free daily email updates
What They Are Saying
"For those of us on the Right Coast, the Flash Report is the fast and full summary of political life on the Left Coast. California leads the nation in many measures, now including the creation of a state-based political e-newsletter and website."
- Larry McCarthy, McCarthy, Marcus, Hennings, a DC-Based Advertising and Communications Firm

More Testimonials
Send FlashReport to a Friend
Today's Commentary on the News

A Memo from Gale Kaufman and Matt Dowd to Fabian Nunez
7-23-2007 7:50 am
Last night I tried to imagine what an urgent communiqué to the Speaker from the lead consultants of Fabian Nunez' pending measure to extend his term limits, in light of the failure to pass a state budget. So this morning, I took a few minutes to craft one for them. This is a fictional account, and is not a real memo. But it isn't hard to imagine one similar to this being sent...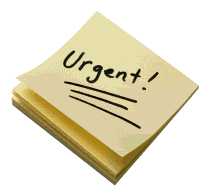 URGENT MEMORANDUM

To: Assembly Speaker Fabian Nunez
From: Gale Kaufman and Matthew Dowd
RE: Consequences of failure to pass budget on Term Limits Extension Measure

Dear Fabian,

As we have discussed with you before, adopting a state budget as soon as possible is essential if we are going to have any chance at passing our ballot measure, and extending your career as Assembly Speaker for six more years.

We are both distressed because we think that now is no time for you and Don Perata to be in-fighting over the state budget. Don't you understand that our ability to extend your terms depends on voter-perception that you are doing a good job (even if you aren't)? Frankly, our job is hard enough as it is.

We have been told that you may not bring the Assembly back into session until late August. We've told you this before, but we will remind you again. As time goes by without a state budget, more and more news stories will be generated about the dysfunctional legislature, and this doesn't help us in our efforts to extend the terms of you and so many of your colleagues.

While we are going to try our hardest to continue to sell this idea that limiting the overall time that someone can spend in the legislature is actually a stricter measure, it is likely that with even a modest campaign against us, our "Trojan Horse" argument won't hold. With California voters clued in on our "bait and switch" tactics, the negative impacts of not passing a budget become obvious.

Fabian, you have to pass a budget right away. We recommend that you call a meeting of all of your termed-out Democratic colleagues in both houses, and remind them that Republican legislators hold all of the cards in this debate, and that you all have EVERYTHING to lose. (Antonio is proving that being Mayor of L.A. is no fun 'landing spot' for you.) Figure out what Dick Ackerman and Mike Villines need to put this budget to bed, and do it.

At some point soon, we'll have to turn in all of these signatures that our paid gatherers have collected, and if you haven't passed a budget, you can bet that all of the stories will be, "While state still has no budget, legislative leaders file measure to extend their own terms."

Needless to say, that is not the spin we want on this measure.

We aren't suggesting that you put your own legislative career over a state budget that works for Democrats. Well, actually, I guess we are. If you don't pass a budget soon, no amount of money is going to get this term-limits extension passed in February.

Our motives here are pure. We'll be able to retire from the money we make from this campaign either way. But the key here is that YOU don't want to have to retire.

Gail and Matt
Care to read comments, or make your own about today's Daily Commentary?

Just click here to go to the FR Weblog, where this Commentary has its own blog post, and where you can read and make comments.