Publisher, The FlashReport

Jon Fleischman
What They Are Saying
"I recommend the Flashreport to anyone who has an opinion but is uninformed."
- Anne Dunsmore, Capital Campaigns, prominent political fundraiser

More Testimonials
Send FlashReport to a Friend
Featured Column Library

« Return to Special Reports
BUDGET DEAL DISASTER: MAKING A BAD SITUATION WORSE
Insurance Commissioner Steve Poizner
February 13, 2009
[Publisher's Note: As part of an ongoing effort to bring original, thoughtful commentary to you here at the FlashReport, I am pleased to present this column from California State Insurance Commissioner Steve Poizner - Flash]



If you are new to the FlashReport, please check out the

main site

and the acclaimed FlashReport

Weblog on California politics.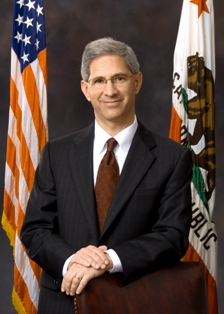 Sacramento is at it again.  And we are all going to have to pay. Literally. To the tune of $14 billion in higher taxes.





The Governor and Legislature are on the verge of passing one of the largest state tax increases in American history at a time when California has one of the highest unemployment rates and weakest economies in the country.





If you follow the Legislature's logic, a drowning man doesn't need a life preserver.  He needs more water.       





California already has the highest income taxes and the highest state sales tax.  This deal would reportedly make them even higher. And the budget deal would give us the highest gas tax in the nation. These are not what you want to have your state be rank as #1 on a comparison with the other states.

The car tax would be nearly doubled  - a slap in the face of working Californians who thought the 2003 recall had resolved that issue in favor of the taxpayer. 





It is also an insult to taxpayers that passage of the proposed spending cap, which is dependent on voter approval, will reportedly result in extending these outrageous tax hikes by three more years.  The politicians have once again cynically stacked the deck so that if you want a tax cut you'll vote against even a modest spending limit.





It is astounding to me that while the Obama White House is proposing a tax cut for 95% of all Americans, the Sacramento politicians are proposing a tax increase for 95% of all Californians.  Either raising taxes in the middle of a deep economic recession is good public policy or it is bad public policy, but it cannot be both.





I believe it is bad public policy and I will tell you why.





With car sales plummeting, dealerships closing, and unemployment rising, it is foolhardy in the extreme to think that adding $450 in new sales taxes to the price of a car, in additional to reinstating the onerous car tax, is going to be a net economic benefit to our California economy.  It won't.  Instead, it will make a bad situation worse and prolong the economic pain for California families.





With the retail sector among the hardest hit, it is equally absurd to suggest that raising sales taxes will help restore consumer confidence and help people keep their jobs. It won't.  Instead, it will accelerate lay-offs and store closures, making our economy worse, not better.





With the mortgage crisis, a stagnant service economy and ailing manufacturing sector, it is foolish to think raising taxes on personal incomes or on employers will do anything other than deepen the recession and prolong the recovery.  It won't.





It is simply wrong to try and balance the budget by taxing people's misery.





Our tax system in this country depends heavily upon voluntary compliance, the willingness of our citizens to pay taxes that they deem fair and equitable. I believe we are dangerously close to destroying that social consensus.  CEO's who collect millions in bonuses while trolling the halls of Congress for billions in bailouts shake people's confidence in the equity of our system.  Presidential appointees who forget to pay $140,000 in income taxes shake people's confidence in our system.





It is sadly ironic that when the Legislature is dramatically hiking taxes for working Californians who are already struggling, for those who are unemployed, for single mothers, for small business people trying to scrape by it is reportedly planning to create a $100 million tax break for Hollywood as part of the same budget.





And a legislature that, for years, has spent money it did not have in utter disregard of the facts, and without proposing one dime in actual year-to-year cuts, shakes people's confidence in our system.  The people have every right to demand fiscal accountability first.





As California Insurance Commissioner, I have successfully and permanently reduced our department's operating budget 10% while cutting millions in fees for small businesses and individuals in Californians. We have done that without gimmicks, and as a responsible alternative to furloughing employees or reducing public services.  It's worked for our employees, for taxpayers and for the consumers we are here to serve.





Californians are looking for real reform and real economic recovery, not more of the irresponsible tax-and-spend policies that haven't worked and cannot work.  





I strongly urge my fellow Republicans to oppose this travesty of a budget deal.  It is an abandonment of Republican principle, fiscal responsibility and common sense.  It will hurt our economy and so many Californians who are just trying to get by.  It will put countless small businesses out of business and help drive more Californians out of California.
_________________________________

Steve Poizner was elected Insurance Commissioner of California in 2006.  He is a candidate for the Republican nomination for Governor in 2010.

Poizner for Governor Website

You can write to Insurance Commissioner Poizner, via the FR, here.