Publisher, The FlashReport

Jon Fleischman
What They Are Saying
"The flash report is at the vanguard of fighting against tax increases in California. I read it every day and recommend it strongly to anyone who cares about tax policy, fiscal issues as well as critical reporting on waste, fraud and abuse in California."
- Jon Coupal, President of Howard Jarvis Taxpayers Association

More Testimonials
Send FlashReport to a Friend
Featured Column Library

« Return to Special Reports
THE PROBLEM WITH STEVE COOLEY
Mike Reynolds
January 22, 2010

[Publisher's Note: As part of an ongoing effort to bring original, thoughtful commentary to you here at the FlashReport, I am pleased to present this column from Mike Reynolds - Flash]



If you are new to the FlashReport, please check out the

main site

and the acclaimed FlashReport

Weblog

on California politics.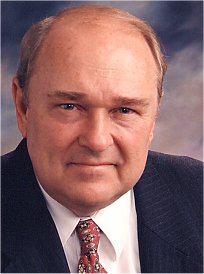 I cannot say it any more clearly- Los Angeles District Attorney Steve Cooley should absolutely not run for Attorney General.  Many of his liberal, pro-criminal rights positions – particularly his aggressive history of attempts to weaken 'Three Strikes' with criminal-rights Democrat Senator Gloria Romero  coupled with a ballot initiative committee funded by OJ Simpson defense lawyer Johnnie Cochran's law partner –  make him completely unsuitable for the office.  Thankfully he is trailing in fundraising and endorsement support, and with recent poll numbers we can be somewhat reassured that California Republicans just won't nominate him.    
But for me, the deeper issue at stake here is 'Three Strikes' and what type of message is sent by someone like Steve Cooley.  Many of you know me from my years of victims' rights advocacy following the murder of my daughter Kimber and authorship of California's 'Three Strikes and You're Out' law.  This is a very deep and personal issue for me, and I believe one that has a significant impact on every single Californian.  For years, Steve Cooley has led the charge from the left to cripple California's current tough 'Three Strikes' law and I and other victims rights advocates have fought him every step of the way.  Even in the face of this opposition he has done everything he can to weaken a law that we, after 15 years of success, know has led to over 3 million fewer serious and violent crime victims and 10,000 fewer murders. 
Not only has Cooley taken extraordinary political action to weaken California's 'Three Strikes' law, but has an office policy reported as recently as January 14, 2010
[Los Angeles Metro News Enterprise, "Steve Cooley. County's Second-Longest Serving D.A. Takes Pride in Record, Looks to Future"]
, to not prosecute hundreds of third strikers.  Undoubtedly, if we looked at the rap sheets of many of these felons, we might wish they could be kept off the streets after one strike.   
'Three Strikes' must be protected and Cooley has shown by his record, office policy and philosophy that he will do completely the opposite.  Californians cannot afford to have an Attorney General that will allow known criminals to continue wreaking havoc on our neighborhoods.  The 'Three Strikes' law has proven to do exactly what it was intended to do- make Californians safer from becoming another victim of crime.  Why would we want to take a step backwards and undo all of the progress that has been made to public safety in California under the 'Three Strikes' law?  Cooley's approach and philosophy gives proven dangerous criminals just one more chance to make an innocent person a crime victim.   
I have said it before and I will say it again, the plan Cooley hatched with Senator Romero to weaken California's 'Three Strikes' law, would have put over 2,400 convicted felons would have been put back into our neighborhoods.  With this type of record he might have a better chance in a Democratic Primary outflanking frontrunner and San Francisco DA Kamala Harris on the left.        
As the father of a crime victim, I know all too well the pain and suffering that comes with losing a loved one to a violent crime.  I would do anything to prevent other families from ever experiencing that pain.  I will continue to fight for the current 'Three Strikes' law and against efforts that have been waged by Cooley, Romero, Kamala Harris and anyone else that seeks to weaken this important law.
_________________________________________________

Mike Reynolds help to draft and pass California's Three-Strikes-And-You're Out Sentencing Law.