Publisher, The FlashReport

Jon Fleischman
What They Are Saying
"I've come to depend on Jon's great daily compendium, and analysis of the news. The FlashReport is great, and I recommend it to all who follow California politics."
- Mike Antonovich, Los Angeles County Supervisor

More Testimonials
Send FlashReport to a Friend
Featured Column Library

« Return to Special Reports
WILL THE "REAL" LOS ANGELES COUNTY GOP PLEASE STAND UP?
Harmeet K. Dhillon, Esq.
February 15, 2010

[Publisher's Note: Some FR readers may be following that there has been a substantial dust-up amongst Republicans in Los Angeles County, with some disgruntled former officers of the Republican County Central Committee there filing a lawsuit against the current leadership.  We asked FR friend Harmeet Dhillon, an attorney representing the current Republican Party of Los Angeles County leadership to provide our readers with a comprehensive update...  Flash]
If you are new to the FlashReport, please check out the main site and the acclaimed FlashReport Weblog on California politics.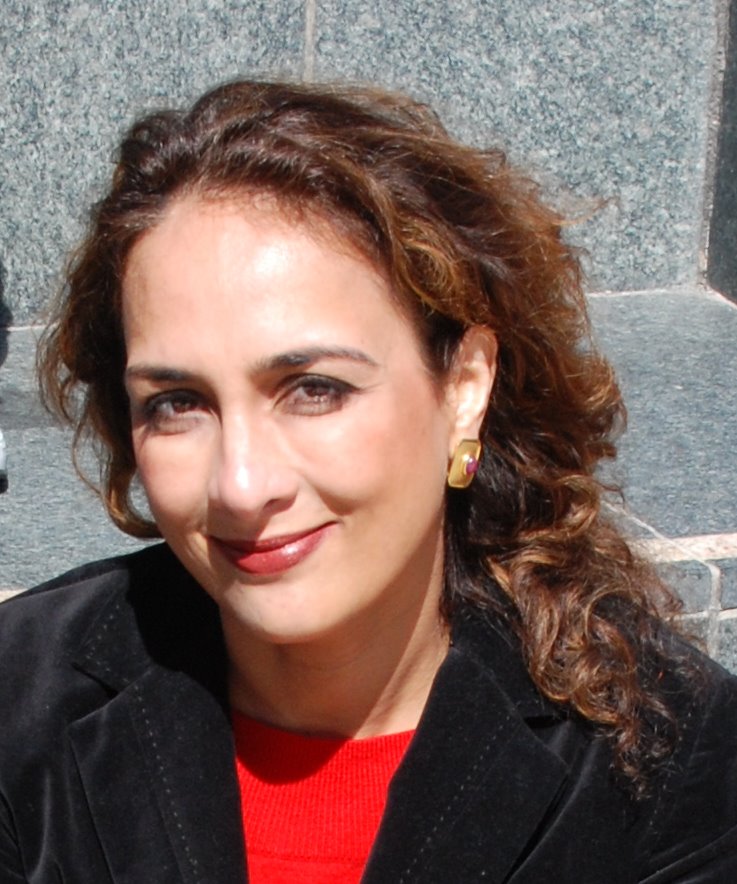 Over the past several months, a cadre of respected GOP leaders in Los Angeles County has been living every volunteer activist's nightmare – they are at the receiving end of a long, vituperative and potentially very dangerous lawsuit over who should run the Republican Party of Los Angeles County ("RPLAC"). Filed last fall, the lawsuit, nominally in the name of "The Republican Party of Los Angeles County" and individual plaintiffs, seeks to wrest control of the county party's messaging, its membership, its meetings and its bank accounts. A special motion to strike the lawsuit filed last week seeks to turn the tables and restore balance from from the chaos and uncertainty that the lawsuit initially created.
As background, a critical fact in the RPLAC litigation fracas is that Los Angeles County, home to over one million registered Republican voters (and many more who vote Republican), sports perhaps the largest Republican county organization in the U.S. RPLAC members represent numerous assembly, senate, and Congressional districts. At last count, the Central Committee of RPLAC had 176 voting members, including its
ex officio
delegates. Naturally, in so large a representative body, there are bound to be factions, and factions within factions, and a proliferation of Machiavellian machinations, schemes and betrayals. In fact, these characteristics come with the territory – some activists probably relish the plotting as much as raising funds, registering voters, endorsing candidates, taking positions on ballot initiatives, honoring veterans, hosting Lincoln Day events, and other important activities that grass roots activists normally associate with county party organizations. What those activists, and the donors who support the local organizations, manifestly
do not
want to see in their county organizations is lawsuits pitting member against member, airing party schisms to the delight of our electoral opponents. Yet that is precisely where the current lawsuit has led Los Angeles Republicans, riveting those who love them, and those who love to hate them.
Without going into the minutiae of the dispute, it is fair to say that in December, 2008, when that year's incoming central committee members met to elect their leadership, the leadership of the previous two terms did not win re-election. A set of new faces ascended to the executive positions that run the committee on a day-to-day basis. It is also fair to say that the new leadership, perhaps unfamiliar with the way things have run in the past, failed to adopt a new set of bylaws or to adopt minutes recording the actions it did take. For whatever reason, on May 14, 2009, at a duly noticed meeting of the whole committee, those present demanded that the then-chairman step down and a new chairman be selected. After some obscure parliamentary skirmishing, adjournments, re-convening, purported resignations, removals and re-elections, the dust settled around a new Executive Committee headed by Jane Barnett, long-time party activist, and including several other faces very familiar to the county's activists. A critical fact is that one well-defined faction in the party (some would describe them loosely as acolytes of a certain crusty Texas Congressman) ran candidates for the leadership positions – including one Robert Vaughn, who ran for re-election to his position of Second Vice Chair – but lost every race. They didn't participate under protest, or walk out in protest over what they later claimed to be irregularities in the observation of notice requirements in the bylaws (which bylaws, if any? That's another story). There was a quorum, and they ran, and they lost. Period? Not quite.
Now we come to the part of the story where one would normally expect those who didn't win to gracefully accept defeat, shake hands with the victors, and get on with the party business that voters in their districts elected them to perform. One might even expect to see the kids who weren't elected schoolyard monitor to sulk briefly, pick up their marbles and go play somewhere else. Instead, in a shock to six winners of the leadership election, they woke up one day to find themselves named as defendants in a lawsuit filed by certain of the election losers.
The plaintiffs in the RPLAC litigation seek extraordinary remedies. Claiming that through a series of postulated actions (which witness reports negate) their Second Vice Chair ascended automatically to the "throne" of RPLAC chairmanship – a throne snatched from under him by the illegitimate scheme of the current leadership and their cronies – the plaintiffs ask that a Los Angeles County Superior Court judge preliminarily and permanently enjoin the current leadership from holding their elected positions, running RPLAC, operating the RPLAC website, maintaining bank accounts in RPLAC's name, raising funds and disbursing them in RPLAC's name, and even from publicly criticizing the plaintiffs or casting aspersions on their
bona fides
! In short, if the plaintiffs win, defendants' rights of free speech and free association guaranteed by the U.S. Constitution, First Amendment, will be hobbled. Permanently. Funds they have raised from donors who trust them will be turned over to the control of a fringe faction that has been holding parallel meetings, and running a copycat website, without a quorum, minutes or the other niceties they espouse in their lawsuit. They not only seek control over the playground winner's marbles – they don't want the winner to be allowed to own marbles, or play with them,
ever again
.
Naturally, the pending RPLAC lawsuit has had a chilling effect on the rights of the currently elected leadership. RPLAC's current executive board (which has been recognized by the CRP as the legitimate winners of the May election after a full consideration of witness testimony) has been forced to seek legal counsel outside Los Angeles. Perhaps unsurprisingly, local attorneys have been loath to wade into the fray, lest they offend one faction or another, or lest they subject themselves to the vicious anonymous blogosphere commentary that has characterized the rear-guard aspects of this battle. (N.B.: several  party leaders attempted to mediate the dispute, and the recognized RPLAC leadership even offered to hold another election with a long notice period, but the doppelganger RPLAC plaintiffs refused, demanding instead that they simply be installed into their desired positions, rather than winning election. In the face of such adamant refusal to compromise, settlement discussions stalled earlier this year.)
Last week the Defendants finally fought back, filing an unusual motion to strike the lawsuit on the grounds that it was filed for the purpose of chilling speech on a matter of public interest, therefore violating the First Amendment. The motion was supported by ten declarations under oath from party leaders, donors, officers, and supporters (including two of the executive committee members who lost their positions in December 2008 and May 2009), Until the motion is heard (presently scheduled for late May, just before the June primary elections to select a whole new slate of leaders for RPLAC for 2011-2012), Plaintiffs cannot conduct any discovery such as demanding documents, asking questions, or taking depositions. Should the Court agree that the lawsuit violates California's anti-SLAPP law (standing for Strategic Lawsuits Against Public Participation), and find that the Plaintiffs' main purpose in filing the lawsuit was to gain power and glory for themselves rather than vindicate an important principle on behalf of the public at large, then the lawsuit will be dismissed, and Plaintiffs ordered to pay the Defendants' costs, including reasonable attorney's fees.
The implications of this lawsuit and motion to strike are manifold. A silver lining to the dark cloud of losing control of the White House last fall has been the emergence of a new wave of patriotic activists, determined to halt the nation's march toward big government totalitarianism. The Republican Party has welcomed these new participants and their fresh enthusiasm for the work many current leaders have been doing, quietly, for decades. But in the wake of the RPLAC lawsuits, voters going to the polls in June to select their representatives for central committees across the state should take care to find out who they are voting for, what values those candidates hold, and how they can be expected to behave when the crucible of crisis tests their mettle. It is better for the party to do its due diligence now than elect leaders who don't play well with others, who might elevate personal interests over party unity, or who actively espouse values abhorrent to central conservative tenets.
With so much of our country's future hanging in the balance of how well the GOP is organized and performs across the nation this year, we cannot as a party afford internecine warfare as epitomized by this wasteful and divisive litigation. Every such lawsuit – or even threat of a lawsuit – whittles away at the party's standing to recruit qualified, professional, and rational leadership; no sane person wants to volunteer their time and passion with a litigation sword of Damocles hanging over him. The RPLAC lawsuit has already cost the party and individual defendants tens of thousands of dollars – money surely better spent on voter registration and party messaging than on arcane disputes over parliamentary procedure and constitutional law arguments that only warm the cockles of a Federalist Society member's heart. GOP unity will best be served by a continued effort to recruit the best and brightest volunteer talent from the various movements within the party's base, vetting leadership candidates for rationality, good humor and the ability to gracefully win and lose, and assuring those who do dedicate their personal time to furthering the party's interests that if they are the targets of frivolous litigation, the party will stand behind them. Otherwise, the mischief-makers on the other side of the political aisle will quickly see that all it takes to devastate the GOP phalanx is to plant some bad seeds, sit back, and watch the self-destruction take root and flower.

________________________________________________



Harmeet K. Dhillon is a trial lawyer based in San Francisco, a member of the CRP's Executive Committee and several other standing state party committees, and was the party's nominee in 2008 against Tom Ammiano in Assembly District 13. Harmeet has been an elected, appointed and ex officio member of the San Francisco Republican Central Committee at various times since 2004. Her law firm, Dhillon & Smith LLP, represents businesses throughout the U.S. and abroad, and represents the Defendants in the RPLAC litigation. 


You can write to Dhillon, via the FR, here.