Publisher, The FlashReport

Jon Fleischman
What They Are Saying
"For those of us on the Right Coast, the Flash Report is the fast and full summary of political life on the Left Coast. California leads the nation in many measures, now including the creation of a state-based political e-newsletter and website."
- Larry McCarthy, McCarthy, Marcus, Hennings, a DC-Based Advertising and Communications Firm

More Testimonials
Send FlashReport to a Friend
Featured Column Library

« Return to Special Reports
COLLEGE REPUBLICANS CHALLENGE VAN JONES
Megan Rodriguez, Executive Director, California College Republicans
June 5, 2010
[Publisher's Note:  As part of an ongoing effort to bring original, thoughtful commentary to you here at the FlashReport, I am pleased to present this column from Megan Rodriguez. - Flash]



If you are new to the FlashReport, please check out the

main site

and the acclaimed FlashReport

Weblog on California politics.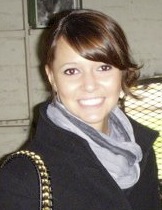 Everyday on our college campuses, we are surrounded by liberal propaganda.  At UCSD, it is no different.  While our College Republican Club is large and active, our events and speakers are often demonized by the majority of college students, many of whom are still blindly drawn to the charisma of Obama. Worst than that, is the student government and administration, who should (or at least pretend) to be unbiased. So when we heard that the university was bringing Van Jones, a self-proclaimed communist, and supporter of the 9/11 Truth movement, we decided that we have had enough and had to take a stand.
We could not stand by and let our administration idolize a man whose past affiliations were deemed so radical and controversial that the Obama administration and the Liberal elite in Washington had to distance themselves from him.
From the very beginning of the evening, Van Jones ridiculed the Right for "exaggerated" accusations about his past. After an hour of backwards explanations by Van Jones on his plans to save the economy one green job after another, the floor was opened to questions and answers.
Prepared with signs smuggled in under our clothing, myself and other College Republican activists mustered up the courage to stand up in the crowded room of over 600 indoctrinated individuals and reveal the reality of a green economy – burdensome government regulation, displaced workers, and higher costs on families and small businesses.
At first, Van Jones ignored us and continued answering questions. He did not acknowledge our silent protest until the audience began to heckle us to sit down- claiming that they could not see over our 5'2" frames when in actuality they were attempting to censor us. At this point, Jones stopped answering questions, turned to us and asked to see our signs which read "Stop AB 32- The Global Warming Final Solutions Act: Cost 1.1 Million Jobs, Cost $3,857 per family, $49, 691 per small business, Obama Firing Van Jones: Priceless" and "Global Warming: Trendy and Faux."
After reading our signs out loud to the crowd- and might I add failing to refute the arguments made- Jones told the audience that we had made him sad and began on a belittling, self-glorifying narrative about hurting people's feelings. In my attempt to cast aside his façade of being a non-partisan unifier with a flawless moral compass, I reminded him of his public statement calling Republicans assholes in which he had hurt my feelings. Realizing that actions speak louder than words, the real Van Jones was exposed and he was very quick to apologize.
While this act was a protest against extreme environmental fundamentalism and progressive radicalism, it also served as a demonstration to the UCSD community meant to empower other like minded students to take a stand and promote diversity of thought- because our university sure won't.

__________________________________


Megan Rodriguez is a student at the University of California San Diego and serves as the Executive Director of the California College Republicans.