Publisher, The FlashReport

Jon Fleischman
What They Are Saying
"I check FlashReport every morning for the latest on politics in Orange County and beyond."
- John Marelius, San Diego Union Tribune

More Testimonials
Send FlashReport to a Friend
Featured Column Library

« Return to Special Reports
MEG WHITMAN: THE ONLY CHOICE FOR CHANGE
Mike Murphy, GOP Political Strategist
June 10, 2010

[Publisher's Note:  We are pleased to offer this perspective piece from GOP political strategist Michael Miurphy.  Murphy is a key leader with the Meg Whitman campaign  - Flash.]


If you are new to the FlashReport, please check out the
main site
and the acclaimed FlashReport
Weblog
on California politics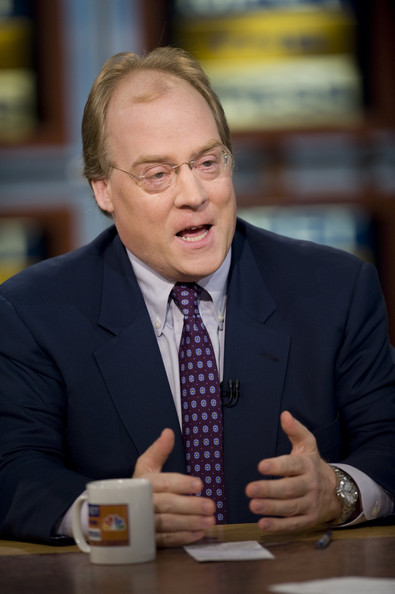 Meg Whitman's big win in Tuesday's primary sets up a stark contrast in the fall between a 40-year career politician and a proven Main Street business leader who knows how to create jobs.  For Republicans, DTS and Democrat voters who want to pull California back from the brink; the choice should be easy.
 
To truly know Jerry Brown, you must examine his long record in politics.  And the bottom line is very clear; failure seems to follow Jerry Brown everywhere he goes.  When Brown left the governor's office in January 1983, unemployment had nearly doubled during his last term to a record high of 11 percent. Spending during his governorship increased by 120 percent, and a $6 billion budget surplus turned into a $1 billion deficit.
 
Brown was an outspoken opponent of Prop. 13's taxpayer protections during its landmark 1978 campaign, successfully raised the state's gas tax as governor, doubled the vehicle licensing fee and proposed billions of dollars in additional taxes before leaving office. And where former Governor Pat Brown, had built a legacy around education, Jerry Brown largely abandoned California's schools, allowing per pupil funding to decline from 18th in the nation to 31st.
 
Have no doubt that in this campaign Jerry Brown will try to reinvent himself yet again.  That should come as no surprise. Jerry's Brown business is politics, with all its tricks and turns.  Luckily for California, Meg Whitman's business is creating good new jobs.
 
Meg Whitman's success as one of America's most creative, innovative and successful business leaders will appeal to California voters who are looking for a grown-up manager ready to reform Sacramento.  With California in crisis, can voters turn back to our state's longest serving politician to shake up Sacramento?  It would be far wiser to put Count Dracula in charge of the state blood bank. 
 
Meg Whitman's 30-year record of balancing budgets, staying focused on difficult challenges, and creating jobs is exactly what California needs to turn Sacramento around. While Jerry Brown has worked hard to avoid offering any specifics on how he would govern the state, Meg has outlined in substantive detail 48 pages of policy solutions for California. 
 
With Jerry Brown, you get glibness and a dance around the issues.  With Meg Whitman, California gets the guts we need to save our state.
 
Perhaps the most profound contrast is on the issue of California's public employee pension crisis. Meg has displayed the courage to stand up to the public employee unions and demand reform of a broken pension system carrying nearly $100 billion of unfunded liabilities; a disservice to taxpayers and state employees alike.
 
Jerry Brown, who is dependent on the public employee unions for much of the financing of his campaign, is unable and unwilling to advocate for needed reforms.  As Governor, Jerry Brown will enter office with a long list of political favors owed to the very special interests that the next Governor must corral.  Meg Whitman will owe her election to no one but the voters of California.
 
Ultimately, the choice for Californians is simple.  At a time of crisis, do we look to the politics of the past and present in Sacramento for change and reform, or do we take a new, common-sense road with a Governor independent enough to deliver results and get the job done. Only Meg Whitman, a grown-up manager from the real world of Silicon Valley, can create the new jobs, stop the crazy spending, fix our schools, secure our border and deliver the New California all our citizens deserve.
.
__________________________________________________________
Mike Murphy is a successful GOP strategist and political consultant.  You can read his Wikopedia biography here.  To find out more about Meg Whitman's campaign, check out her website here.