Publisher, The FlashReport

Jon Fleischman
What They Are Saying
"The Flash-Report is a must-read. It compiles and breaks down the who, what and why of California political news each day."
- Congressman Edward R. Royce

More Testimonials
Send FlashReport to a Friend
Featured Column Library

« Return to Special Reports
"NO" VOTE ON PROP 25 IS ESSENTIAL FOR CALIFORNIA
George Runner, BOE Member
October 27, 2010

[Publisher's Note: As part of an ongoing effort to bring original, thoughtful commentary to you here at the FlashReport, I am pleased to present this column from Board of Equalization District 2 Candidate and State Senator George Runner -- Flash.]
If you are new to the FlashReport, please check out the
main site
and the acclaimed FlashReport
Weblog
on California politics.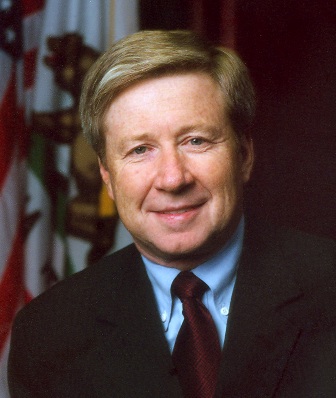 Next week, like in most election years, California voters will make decisions about a number of important ballot propositions when they head to the polls. Thanks to years of chronically late budgets, culminating in this years record breaking 100 day stand off, Proposition 25 – which deals with the number of Legislative votes needed to pass a budget – has become a hot button issue.
Proposition 25 proposes changing the legislative vote requirement to pass the budget from two-thirds to a simple majority. If the budget is not passed by June 15, members of the Legislature must permanently give up their pay until they pass a budget. Additionally, Proposition 25 would take away the voters ability to reject legislation through the referendum process.
Proponents of the measure argue that Proposition 25 will provide California with much needed reform, by making it easier for balanced budgets to pass on-time, and by punishing legislators if that does not happen. However, if passed, this seemingly simple and straightforward "reform" will have huge consequences.
In reality, Proposition 25 does nothing to guarantee the passage of a balanced budget. It does not plan for the future or call for important measures like a spending cap or rainy day fund. By lowering the threshold to a simply majority vote, all Proposition 25 does is completely remove the minority party from the budget process. In today's economic climate, that spells disaster for California.
For years the majority party has been driving our state into the ground with their out of control spending. Thanks to their fiscal irresponsibility, California faces a massive budget deficit and one of the highest statewide unemployment rates in the country. While Proposition 25 technically maintains a two-thirds vote for raising taxes, it does not provide safeguards to limit or control the content of budget bills. Democrats could easily sneak all kinds of tax and fee increases into a budget bill, and Republicans would be powerless to stop them. If the two-thirds threshold were taken away, there's no telling what kind of terrible, out of touch budgets we would be forced to endure.
The second provision of Proposition 25 would require legislators to forfeit their pay in the event of a late budget. This provision, which Prop. 25 supporters are selling as a check on the system is not a check at all, but a clever attempt to dupe Californian's into signing more power over to the Legislature. A story in the San Francisco Chronicle recently asserted that Proposition 25 will not only allow lawmakers to avoid taking responsibility for late budgets, it will "reward legislators for passing gimmicky budgets filled with borrowing and wasteful spending. Prop. 25 will encourage legislators to protect their paychecks by sending a budget – any budget – to the Governor by June 15." Keep in mind, a legislators' ability to keep their salary does not depend on whether a responsible budget is actually signed. It is solely based on their ability to send a budget to the Governor. Even the San Francisco Chronicle, one of the most liberal publications in the state, sees through this sham.
Proposition 25 will not provide California with balanced, on-time budgets. Instead, it will make it easier for the Democratic majority to raise taxes and spend money we simply do not have. It is nothing more than a power grab by the Democratic Party masquerading itself as a reform.
_________________________________________________________________
George Runner is a taxpayer advocate for Americans for Prosperity and proudly represents California's 17th Senate district, which includes the High Desert communities of Los Angeles and San Bernardino counties; Santa Clarita; portions of Ventura County and portions of the San Fernando Valley.
Learn more at www.GeorgeRunner.com.