Publisher, The FlashReport

Jon Fleischman
What They Are Saying
"The flash report is at the vanguard of fighting against tax increases in California. I read it every day and recommend it strongly to anyone who cares about tax policy, fiscal issues as well as critical reporting on waste, fraud and abuse in California."
- Jon Coupal, President of Howard Jarvis Taxpayers Association

More Testimonials
Send FlashReport to a Friend
Featured Column Library

« Return to Special Reports
REDISTRICTING COMMISSION LEANS DEMOCRAT
Louis Wm. Barnett, Past RNC Redistricting Consultant
February 14, 2011
[Publisher's Note: As part of an ongoing effort to bring original, thoughtful commentary to you here at the FlashReport, I am pleased to present this column from longtime FR friend and former RNC Redistricting Consultant Louis Barnett - Flash]



If you are new to the FlashReport, please check out the

main site

and the acclaimed FlashReport

Weblog on California politics.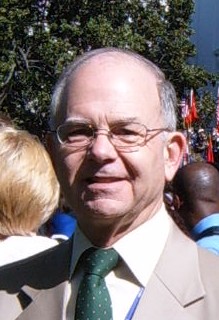 I testified last Saturday before the Citizens Redistricting Commission regarding the partisan background of the Commission's recently hired redistricting consultant.

The Commission, created by an initiative adopted by the voters, is composed of private citizens who are redistricting amateurs in a very complicated and narrow field.

As such, the Commission needs professional staff and consultants to assist and guide them.

California voters expected that politics would be taken out of the process of redistricting the state legislative, Board of Equalization and congressional seats. But few redistricting consultants are idealistic, good government, non-partisan types. Most have deep partisan and ideological ties.

To understand the Commission's scary partisan tilt, a little background is needed:

Bruce E. Cain worked for the Assembly Democrats as a consultant and database builder in the gerrymander of 1981 and again in 1991.

Later, Democrats moved their database to UC Berkeley and earmarked the state budget with $600,000 i

n the current fiscal year

to fund the Statewide Database at UC Berkeley.

Bruce is not there now but he built the team including Karin MacDonald.

Karin has been hired by the Commission as their redistricting consultant on a no-bid, sole-source contract.

Karin and Bruce do contract redistricting work together as

"Q2 Data and Research," formerly known as "MacDonald and Cain."

They worked for liberal Democrats in San Francisco and on a redistricting plan for San Diego that packed Republicans and eliminated competitive districts. Democrats now have more council seats than they should. She also worked for Bruce in Arizona when Bruce was a Special Master to a three-judge federal court that briefly intervened at one point in Arizona's long court case.

MacDonald is an appointee of the Democrat Secretary of State to an advisory commission. This appointment creates the appearance of a conflict of interest if not an outright conflict of interest under the Citizen's Redistricting Commission's rules.

All of her experience was as Bruce's right hand and she has no known line-drawing experience in any jurisdiction covered by Section 5 of the Voting Rights Act.

On September 26, 2005, Karin testified for the Democrats against Prop 77, an initiative to create a redistricting commission, contending that the job could not be done by a commission by December due to the complexity of redistricting. (By implication, the Citizens Redistricting Commission can not complete its job by August.) The hearing was a Joint Hearing of the Senate Elections, Reapportionment and Constitutional Amendments Committee and the Assembly Elections and Redistricting Committee.

As recently as November 28, 2008, she spoke to key Democrat election law lawyers.

MacDonald has spoken for other Democrats and liberals twice recently; at an event for a Democrat Supervisor in Santa Clara County and just last month on January 29 to the Foundation for Change, a left-wing group whose "Initiatives" include "building an electoral base".

Now the Commission is considering contracting with her to draw the Commission's lines. A contract with Karin's company would mean a contact with Bruce Cain, too.

The non-partisanship of the Citizens Redistricting Commission may not be at risk but the non-partisanship of the lines that they produce is at risk.
_______________________________________________________________



For information on the Commission, go to

www.wedrawthelines.ca.gov.

Louis Barnett is a former consultant with the Republican National Committee on Redistricting. He served as national director of Reagan's PAC. He is a former Chairman of the Rules Committee of the California Republican Party.