Publisher, The FlashReport

Jon Fleischman
What They Are Saying
"FlashReport is a valuable source of information about California government and politics."
- George Skelton, The Los Angeles Times

More Testimonials
Send FlashReport to a Friend
Featured Column Library

« Return to Special Reports
MY CHALLENGE: WON'T ONE OF MY COLLEAGUES JOIN ME TO END REDEVELOPMENT AGENCIES ONCE AND FOR ALL?
Assemblyman Chris Norby
April 1, 2011

[Publisher's Note: As part of an ongoing effort to bring original, thoughtful commentary to you here at the FlashReport, we are pleased to present this column from Assemblyman Chris Norby.
- Flash]
If you are new to the FlashReport, please check out the
main site
and the acclaimed FlashReport
Weblog
on California politics.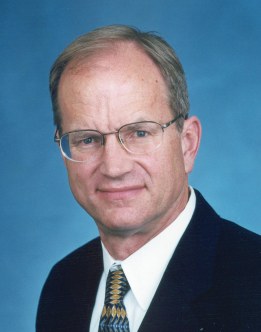 Imagine a new government program that:

Raises tax revenues without public approval

Issues bonded debt without voter approval

Uses eminent domain for private purposes

Builds state-subsidized housing projects

Distorts the free market by subsidizing some businesses at the expense of others

Gives bureaucrats vast new land use powers.
Would Republicans support such a program? I would hope not.

Yet, redevelopment agencies have been doing all these things for five decades. It would take just two Republican Assembly Members to help end these abuses, and so far I've been the only vote from our party to do so.

Some have impuned the Governor and Democrat legislators with all kinds of nefarious motives. Motives do matter, but so do the literal words of this bill -- SB77. The redevelopment agencies are abolished. Successor agencies exist only to pay off the bonded indebtedness--now topping $86 billion.

Republicans should care about property rights, proliferation of government housing projects, economic freedom and unlimited bonded debt.

One more vote in the Assembly will help end this whole litany of big government abuses.

True, Democrats don't care about these things. They're motivation is to capture to lost revenues to fund public schools. They might hope that some form of RDAs will come back in the future, but this bill doesn't do that, and there is no money for it. The bill does exactly as it says, and is not tied to any tax increases. Indeed, the continued existence of RDAs places enormous pressure for new taxes.

Redevelopment is based on the philosophy that government should use public money to choose economic winners and losers and public power to determine land ownership. It is a failed philosophy of statism, a philosophy our party has always opposed.

_______________________________________________



Assemblyman Chris Norby represents the 72nd Assembly District. He also serves as State Chair of Municipal Officials for Redevelopment Reform (MORR) and moderates regional meetings seeking to curb abuses.