Publisher, The FlashReport

Jon Fleischman
What They Are Saying
"I devour my copy of the FlashReport the first thing each morning. It's more than just a compilation of newspaper clippings. Jon combines important issues of the day with his insightful commentary. It's a 'must read'."
- Dana Reed, Reed & Davidson, prominent political law attorney

More Testimonials
Send FlashReport to a Friend
Featured Column Library

« Return to Special Reports
CALIFORNIA REPUBLICAN ASSEMBLY: BACK ON TRACK
Tom Hudson
April 27, 2011

[Publisher's Note: As part of an ongoing effort to bring original, thoughtful commentary to you here at the FlashReport, I am pleased to present this column from Tom Hudson. Hudson is a Vice President of the California Republican Assembly - Flash]

If you are new to the FlashReport, please check out the main site

and the acclaimed FlashReport

Weblog

on California politics.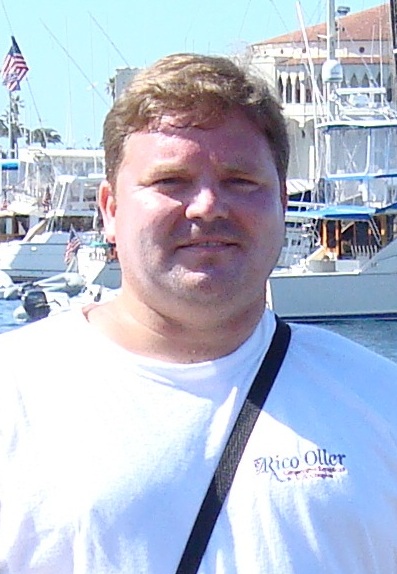 Imagine if you attended the Republican National Convention in Minnesota and discovered that most of the delegates were really from Minnesota but they were pretending to represent the other states. Imagine if some of the phony delegates did not even know which states they were pretending to represent (e.g., "I think I'm from North Carolina or North Dakota; I can't remember which one."). Imagine if you asked a suspicious delegate whether she was picked by a caucus or a primary and she said, "I don't know; I wasn't there." Imagine if some of the delegates were not even Republicans and had never visited the states they represented. Imagine if the Credentials Committee contacted state chairmen to find out how their delegates were picked and some refused to answer or threatened to sue. Imagine if some state chairmen had never even heard of the delegates who were representing their states at the RNC Convention.
Does this imaginary situation sound too ridiculous to believe? I hope so! Yet anyone who attended the California Republican Assembly (CRA) Convention in Sacramento (April 15 through 17) was confronted with a situation just as ridiculous.
Dirty Laundry
The dirty little secret in CRA is that we have a problem with delegate fraud. CRA is a grassroots Republican volunteer organization with over one hundred autonomous local clubs. Each club selects its own members as delegates to State Conventions. The system usually works well and most clubs find real members to represent them. Unfortunately, candidates and consultants sometimes find it easier and cheaper to pay for a busload of fake delegates, instead of trying to persuade real delegates to support them, one at a time.
As anyone could have predicted when CRA leaders failed to enforce the delegate selection rules, the problem got worse and worse. Fraud became the new "normal" and many good people saw no problem with it. The CRA Bylaws from 1934 did not change, but some people assumed the rules no longer existed. What had once been a tiny trickle of fraud became a massive fraud tsunami, threatening to drown all the real delegates in an ugly sea of corruption.
At the 2010 Convention, fraud was never discussed publicly, but the Convention was abuzz with rumors. We heard hallway gossip that the Yuba County delegates came from Mission Viejo in Orange County and that full-time Whitman campaign staff members were posing as delegates from numerous clubs. Some delegates were not even registered Republicans. Aside from grumbling, nothing was done to confront these problems. CRA leaders were reluctant to make public accusations without proof. Some were more concerned with avoiding confrontation than with enforcing the rules. Many suspicious delegates came late and left early, providing little opportunity for questioning.
After that Convention, evidence of widespread delegate fraud finally reached the CRA leadership. Many leaders vowed not to let it happen again. Reform-minded candidates sprang up and the "Contract with the CRA" slate was born.
The Board's Reaction to the Fraud
Fraud reached its climax on March 26, the deadline for clubs to submit delegate lists. It was immediately apparent that members of the host club, the Placer County Republican Assembly, had been submitted as delegates for clubs across the state, from Modoc to San Diego. Numerous individuals were submitted as delegates for clubs located hundreds of miles away. Most of the bogus delegates had not even bothered to join the clubs that they were pretending to represent. Some delegates did not even know which club they were representing. Some club presidents did not even know the people who were claiming to represent them as delegates.
To their credit, most CRA Board members reacted quickly when such massive fraud was exposed. The Board adopted a policy statement that delegates should reside within the boundaries of the clubs they were representing. Board leaders used pressure and persuasion to get clubs to replace their bogus delegates with real club members.
CRA President Celeste Greig refused to allow fraud, even when she was told that her side could benefit from it. She said that she would rather resign than win through fraud. She demanded that the CRA Bylaws be enforced even-handedly. More than two-thirds of the Board and most club leaders joined Celeste in this fight.
Karen England's slate
Sadly, the "Restore the CRA" slate did not join Celeste Greig in her principled stand against fraud. They denied that there was anything wrong and claimed they had followed the rules. When shown the Bylaws they were clearly violating, they said others had broken the rules before, so they had a right to keep breaking them. They changed the subject, they resorted to vicious personal attacks, and they hired Gavin Newsom's attorneys to threaten CRA. When nothing worked, they went to court to obtain a temporary restraining order preventing the enforcement of the Board policy on delegate residency. The plan backfired because the judge saw evidence of their fraud and his order explicitly stated that the Credentials Committee could deal with it. The judge did not even order the plaintiffs to be seated as delegates, after hearing they had refused to cooperate with the Credentials Committee.
It quickly became clear why the Restore the CRA slate was zealously defending fraud: too many of their candidates were involved in it. Even their candidate for President, Karen England, was a fraudulent delegate who could not be seated under the CRA Bylaws. She publicly admitted to being a member of the Placer County Republican Assembly when she was submitted as a delegate from Yolo County. When asked where the meeting was held to elect her as a Yolo County delegate, she said, "I don't know; I wasn't there." The club that she was pretending to represent refused to provide membership records, bylaws, or any other information to the Credentials Committee. The out-going CRA Membership Secretary, who was supporting Karen England, refused to provide access to membership records for verification of delegate eligibility.
Three Days That Saved CRA
Provocateurs and trouble-makers supporting Karen England's Restore the CRA slate attempted to disrupt the CRA Convention. They harassed and screamed at volunteers, interrupted meetings, trespassed into private hotel rooms, and instigated violent altercations with security personnel. They claimed that the court order allowed them to do almost anything. They demanded to have their attorneys present at every meeting. They staged "photo ops" of unaccredited provocateurs being denied admission to the area reserved for voting delegates. For people familiar with Saul Alinsky's Rules for Radicals and the irritating tactics of liberal protestors, their behavior was as predictable as it was annoying.
The Credentials Committee Report took nine long hours to adopt, with speeches allowed for delegates who were challenged. Only 54 delegates were de-credentialed, out of 407 submitted, but only a handful of them were present or registered for the Convention. None of them were de-credentialed on the basis of their residency, no matter how far they lived from the clubs they claimed to represent. Instead, they were explicitly de-credentialed for violating enumerated provisions of the CRA Bylaws. Many were never even shown to be CRA members.
Celeste Greig and the Contract with CRA candidates were all elected by a landslide.
The most critical outcome of the Convention was that CRA leaders finally took a principled stand against delegate fraud. The process was painful but CRA will be stronger for having endured this critical reform.
__________________________________________________
Tom Hudson is a Vice President of the California Republican Assembly. Tom Hudson served as CRA Convention Parliamentarian, Chairman of the Bylaws Committee, and Chairman of the Rules Committee. He was elected Vice President on the Contract with CRA slate. He is also the General Counsel and Vice President for Special Projects for the National Federation of Republican Assemblies. He has been an active member of the California Republican Assembly since 1987, serving on the State Board of Directors since 1992. In his professional life, he is a Tax Counsel for the Board of Equalization. He previously served as a member of the Legislative staff for nearly a decade. He and his wife Carlene live on a small horse ranch on the edge of Placer County with their daughters Georgia and Carolina.

You can write to Tom Hudson, via the FR,
here
.