Publisher, The FlashReport

Jon Fleischman
What They Are Saying
"I recommend the Flashreport to anyone who has an opinion but is uninformed."
- Anne Dunsmore, Capital Campaigns, prominent political fundraiser

More Testimonials
Send FlashReport to a Friend
Featured Column Library

« Return to Special Reports
BROWN IS SIMPLY NOT SERIOUS ABOUT THE BUDGET
Tom Del Beccaro, Chairman, California Republican Party
May 19, 2011
[Publisher's Note: We are pleased to offer this original commentary from Tom Del Beccaro, Chairman of the California Republican Party, for FlashReport readers. Del Beccaro was elected to the office of CRP Chairman in mid-March - Flash]



If you are new to the FlashReport, please check out the
main site
and the acclaimed FlashReport
Weblog
on California politics.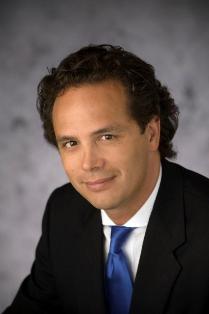 The problems facing California are serious. The hand dealt Jerry Brown when he was elected was bad. In his State of the Union, to fix the budget, Brown told us, "It's a matter of hard choices."

So far, however, Jerry Brown has been afraid to make them.

In New York, Democrat Governor Andrew Cuomo's budget cut 10,000 bureaucrats and capped pensions

In San Francisco, they are cutting back on benefits and cutting taxes to promote jobs

In Monterey, they enacted pension cuts
Democrats all.



Jerry Brown, for his part, had made these "hard" choices:

He increased spending in his proposed budget by 5% since January

Paid his new Director of Social Services more than $343,000 a year because he's worth it

Gave the powerful union, the California Correctional Peace Officers Association, the right to accrue unlimited vacation days so that their members can have a big payday upon retirement

Has proposed cutting 43 commissions while leaving over 250 untouched

Rejected the Assembly Republicans no tax increase budget

Refused to accept the Assembly Republicans' offered cut to the State's Operations and Equipment Budget

Stands by while his Party pushes a new State Bank which they claim will allow us to "lend ourselves money"

Watches his Party waste $23,000 per bill on such essential items as whether hotels should use fitted sheets instead of flat sheets

Refuses to audit the State's Social Services Budget using Project 100 standards which could save over $6 billion

Refused a spending cap, and

Refused Pension Reform
Of course, the easy choice for Brown is to scare voters with education cuts. If that doesn't work, because Republicans are against them, Brown can threaten safety cuts, and of course, he always chooses to demand new taxes.

When underemployment in California is over 20%, when 50% of the home mortgages in Riverside and elsewhere are upside down, or when Californians have lost over $1.7 trillion in home owner equity in the last four years (equal to the size of the entire state economy) – when Californians are making hard choices everyday – does anyone really believe Jerry Brown is making hard choices?

It's not hard to choose the right answer.

The hard part is waiting for Brown to figure it out.

__________________________________________________________

You should check out Del Beccaro's great website, Political Vanguard, here. You can visit the California Republican Party's website here.