Publisher, The FlashReport

Jon Fleischman
What They Are Saying
"FlashReport is the easiest, most comprehensive and timely way for me to keep up with politics in my Native State. Every time I see it I know I will be fully informed with just a quick scan of Jon Fleischman's headlines. If Jon ever needs a second career, he's got a great start with this invaluable newsletter."
- John Fund, The Wall Street Journal

More Testimonials
Send FlashReport to a Friend
Featured Column Library

« Return to Special Reports
TODAY STARTS THE EFFORT TO DRAFT TEXAS GOVERNOR RICK PERRY TO RUN FOR PRESIDENT -- JOIN US!
Assemblyman Dan Logue
May 19, 2011
[Publisher's Note: We are pleased to offer this column addressing the future of our nation, penned by conservative Assemblyman Dan Logue - Flash.]


If you are new to the FlashReport, please check out the
main site
and the acclaimed FlashReport
Weblog
on California politics.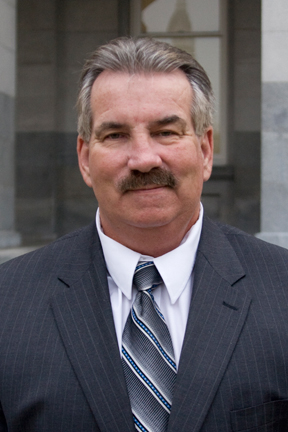 The Proverb says "Where there is no vision, the people perish…" Never before has this been more true than today. Our great nation deserves and the world needs America to be strong and stable. We must be a people who are confident that we are secure at home and respected abroad. The power to ensure the security of our homeland and the strength of our military to secure our strategic national interests is contingent upon our maintaining a robust and growing national economy.

There is no security without economic security. There can be no military power without economic power and there is little question that the challenges that confront our nation are only escalating. The out of control growth of government spending, entitlements, unfunded pension liabilities and historic national debt have compromised our nation's future and have eroded our stature and influence in the world.

That is why I am declaring the formation of the Committee to Draft Texas Governor Rick Perry for President of the United States. As a member of the California State Assembly, I led a bipartisan delegation of lawmakers that visited Austin a few weeks ago to learn why Texas was creating jobs while the Golden State was struggling.

We found that from January 2008 to December 2010, Texas added more than 165,000 jobs while during the same period, California lost 1.2 million jobs. My colleagues and I saw those numbers as an indication that, under the leadership of Rick Perry, Texas was doing something very right.

I had the opportunity to meet with Governor Perry. He explained that when he was first elected he made creating jobs and building the economy of Texas his number one priority – and that's the kind of vision and leadership our nation and economy so desperately needs. I was impressed with his ability to communicate and lead and the clarity that he has for building and growing the economy.

Rick Perry has not just talked about building a thriving economy, he's actually done it. That's why CEO's – people who know a thing or two about job creation – rank Texas the best place in the nation to do business. We need a President who can make "Made in America" our national slogan again.

Rick Perry understands the necessity for states and the federal government to establish and maintain a regulatory environment that promotes the free market and business development. He has successfully led the way in reducing taxes and unnecessary regulations that punish business growth and send jobs to other countries.

If we can get Governor Rick Perry in Washington instead of Texas he will no longer recruit businesses from California, but he will recruit jobs back to America from China and India. Rick Perry will put America – not just Texas, back to work.

Never before has the need for strong, capable leadership been greater. America has stood as a beacon of opportunity and freedom to the world. That is why generation after generation has come to our shores following their hopes and dreams for a better future. I believe that in his service as Governor of Texas, Rick Perry has demonstrated that he has the leadership and the vision for restoring our nation's economy and making America great again.

I am proud to be joined by my Republican colleagues Assemblyman Katcho Achadjian, Assemblywoman Diane Harkey, Assemblyman Kevin Jeffries, Assemblyman Brian Jones, and Assemblyman Mike Morrell in forming the Committee to Draft Rick Perry for President. To join us, please visit www.draftperry2012.com.
____________________________________________________

Assemblyman Dan Logue, R-Linda, represents the 3rd Assembly District in the California Legislature. He is vice-chair of the Assembly Committee on Health.


You can write to Assemblyman Logue, via the FR,
here
.