Publisher, The FlashReport

Jon Fleischman
What They Are Saying
"Want to know the in's and out's, coming's and going's of California politics? The FlashReport is the lure you're seeking."
- Karl Rove, former Deputy Chief of Staff and Senior Advisor to President George W. Bush

More Testimonials
Send FlashReport to a Friend
Featured Column Library

« Return to Special Reports
THE REDISTRICTING COMMISSION - WORSE THAN I COULD POSSIBLY IMAGINE
The Redistricting Commission – Worse Than I Could Possibly Imagine
Tom Del Beccaro, Chairman, California Republican Party
July 14, 2011
[Publisher's Note: We are pleased to offer this original commentary from Tom Del Beccaro, Chairman of the California Republican Party, for FlashReport readers. Del Beccaro was elected to the office of CRP Chairman in mid-March - Flash]



If you are new to the FlashReport, please check out the
main site
and the acclaimed FlashReport
Weblog
on California politics.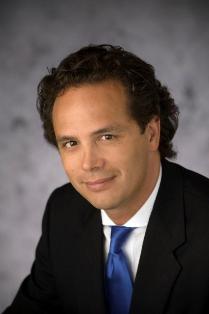 The ideal of a citizens' commission is good. We should not have politicians picking their voters. Voters should pick their politicians and perhaps the districts lines in which they run. But ideals often prove impractical. In the case of the Citizens Redistricting Commission, impractical would be an upgrade.
When I testified in front of the Commission in March of this year, I warned them of the voters' cynicism – the sense of many that their vote doesn't count because district lines are rigged and the system, i.e. gerrymandering, is unfair. I asked them not to hire a line-drawing firm that did not have the experience required and noted that what experience it had was too partisan.
After the Commission discarded my advice and that of many others, I publicly decried the Commission's process for hiring Q2 in an article entitled Caesar's Wife and the Redistricting Commissions. From the original no bid contract attempt to hire them, to the dumbing down of the Commission's so-called qualification standards, to disqualifying their competition, The Rose Institute, on bogus grounds, to not disqualifying Q2 – the Commission's hiring of Q2 was beyond suspect.
Many, like me, believed that Q2's limited experience drawing lines (just 19 districts drawn, covering 2 separate jurisdictions) meant that they were not up to the job. But how bad could it be? They only had to draw 177 districts in the largest state in the Union amongst the stare of partisanship and the glare of the Internet/Cable Age? How bad? Worse than I could possibly imagine.
You see, Q2 has fallen so desperately behind that they are outsourcing one of their core functions – the production of district maps. Incredibly, and outside public view, unvetted third parties will undertake that portion of Q2's work. Further, Q2 is abandoning promised work by deciding not to publish their promised second round of maps; nor will they take any more public comment. To the contrary, they are now just going to publish their final set of maps, at the July 28th deadline, without producing the maps for everyone to see.
How did it get to this point? Was Q2 solely to blame? In a word: no. The Commission, dominated by partisan Democrats who never should have been allowed to serve, hired a securities lawyer as outside Voting Rights Act counsel who had no real Voting Rights Act experience, and a former government lawyer as inside counsel who was unfamiliar with the Voting Rights Act and public meetings laws. Rather than engage those unqualified consultants early in the process, apparently the Commission waited until after they published preliminary maps to do so – preliminary maps which failed to meet state constitutional reasonably equal population standards, which did not consider where federal law required drawing of Voting Rights Act Section 2 "majority minority" districts, which did not adequately deal with Voting Rights Act Section 5 retrogression, and failed to nest two Assembly districts within Senate districts.
What of the actual maps, you ask? Has this partisanship and incompetence led to unfair districts? While the situation is still fluid, the existing "visualizations" that divide Sacramento into five Senate districts hardly sounds logical. Putting Fair Oaks in the same district as a town on the Oregon border hardly fulfills the mandate to create communities of interest any more than placing San Ramon in with Fremont. Dividing Ventura County to destroy two Republican leaning seats -- to create two Democrat seats at the behest of a Democrat on the Commission who donated to a candidate who ran against one of those Republicans – hardly sounds, well, fair. And yes, there are other egregious examples.
It has been said that the road to hell is paved with good intentions. The intentions of Prop 11 and 20 were indeed good. But the process intended to provide fair redistricting has been overtaken by partisanship and incompetence. The truly fair-minded people on the Commission cannot allow this process to be cynically hijacked. It is time for them to vote down any plans that remotely resemble the most recent visualizations. It is also time for Californians to consider saving themselves from the Commission they created, even if that means by referendum.
__________________________________________________________

You should check out Del Beccaro's great website, Political Vanguard, here. You can visit the California Republican Party's website here.