Publisher, The FlashReport

Jon Fleischman
What They Are Saying
"FlashReport is a valuable source of information about California government and politics."
- George Skelton, The Los Angeles Times

More Testimonials
Send FlashReport to a Friend
Featured Column Library

« Return to Special Reports
TEXAS GOVERNOR RICK PERRY ENTERS THE 2012 PRESIDENTIAL RACE
Former Assemblyman Chuck DeVore
August 14, 2011

[Publisher's Note: As part of an ongoing effort to bring original, thoughtful commentary to you here at the FlashReport, I am pleased to present this column from former Assemblyman Chuck DeVore. DeVore represented a large portion of South Orange County. - Flash]



If you are new to the FlashReport, please check out the

main site

and the acclaimed FlashReport

Weblog

on California politics.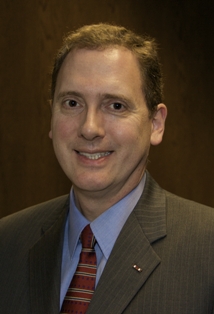 Texas Governor Rick Perry entered the 2012 Presidential race this weekend. Count me as a big supporter.

Today, America is in dire straits, just as we were in 1979, Jimmy Carter's third year in office.

Then, we had Ronald Reagan.

Today, we have Rick Perry.

In both cases, the media, joined by liberals and some moderates, claimed Reagan and Perry were too conservative for America.

Unlike the current crew of Republicans running for nomination, Gov. Perry has a strong record of executive leadership over a sustained period of time – he's been governor since late 2000. Perry is the second-largest state's longest serving governor. As a result, he has had unprecedented influence on the Lone Star State's boards, commissions and judiciary.

Rick Perry's almost 11 years in Austin allows American voters a luxury they never had with Barack Obama – we can actually see the tangible results of Governor Perry's time in office before we vote for him for President.

Perry's leadership has resulted in a state that bursts with opportunity due to its low taxes, light regulatory burden, and reasonable lawsuit climate. Texas, with less than 10 percent of the U.S. population, has generated 40 percent of the jobs in America since June 2009.

On the strength of Governor Perry's job record alone, he'll defeat President Obama.

My wife and I watched Rick Perry's announcement speech before the RedState conference. As Perry spoke, Diane uncharacteristically became enthusiastic. "He's the first candidate since Ronald Reagan that I can support, confidently knowing that he can do the job." My wife is a skeptic – her strong support of Perry is truly a rare event in DeVore household politics.

National polls show that Governor Perry starts the race within the margin of error of former Massachusetts governor, Mitt Romney.

Perry and Romney couldn't offer stronger contrasts within the Republican Party.

Under Romney's one-term as governor, he signed a massive health care plan into law – a law that, in many respects, served as a blueprint for ObamaCare. He's famously changed his mind on abortion – twice – before he was against it, he was against it, then for it. And, the Massachusetts Republican Party imploded under his leadership (being a Californian, I know all too well about how a governor can have a corrosive impact on his state party).

By contrast, Perry's 11 years in office have seen property tax reductions and the only three real reductions in state spending since WWII, coupled with record-breaking job growth.

As the ability to raise and spend money over an extended period of time begins to winnow out the field, we are likely to see a two-person race between Perry and Romney. Until then, Romney's camp, masters of ambiguity, will probably content themselves with the assault on Perry from Cong. Ron Paul or the conservatives in the race.

There are three attacks on Perry that may gain traction in conservative or libertarian quarters: Perry's 2007 executive order regarding HPV vaccinations; his efforts to attract business to Texas using government; and charges he believes in a "neo-con" foreign policy.

In February, 2007, Governor Perry signed an executive order mandating that girls in Texas receive a vaccine for the human papilloma virus, a sexually-transmitted virus that is a significant cause of deadly cervical cancer. There was an opt-out provision for parents. Some three months after Perry signed his executive order, the Texas Legislature passed a bill on wide bi-partisan margins to overturn it. Perry didn't veto the bill and it became law.

I have a bit of first-hand knowledge regarding the controversy around HPV vaccines. In 2008, the California legislature passed an HPV vaccination bill on a bipartisan vote (I voted against it). Governor Schwarzenegger vetoed the bill, not citing social issue concerns, but rather the cost of another insurance mandate in the state with the longest and most-costly list of insurance mandates in the nation.

Vaccines save lives. Measles, and at one time, polio and smallpox, have killed millions of people for thousands of years. Governors have a public health responsibility. In California, due to the large numbers of parents who don't get their children vaccinated, many of them willfully, in effect, trying to become free-riders on the majority of responsible parents who do, we've seen a resurgence in once archaic but deadly diseases such as whooping cough.

HPV presents an interesting public policy dilemma. On one hand, it can only be spread through sexual contact. On the other hand, after an initial fever, the virus manifests no symptoms – instead, levying on its female victim a higher risk of deadly cervical cancer later in life.

Would it have been preferable for Gov. Perry not to have signed the executive order mandating Gardasil? Of course. But, his order did have an opt-out clause, so it wasn't a coercive mandate with the full force of the state behind it. As California governor, Reagan signed the "Therapeutic Abortion Act" in 1967, but, as President, he was a strong pro-life champion. Perry's error on HPV is far less egregious. I backed Reagan, confident in his all-around conservatism, and I back Perry without reservations as well.

As the counterpoint to Perry's job record, his detractors claim he has engaged in "crony capitalism" – picking winners and losers with the strong arm of government. Exhibit A in this charge is the Emerging Technology Fund, created in 2005 at Perry's urging. Essentially a venture capital firm run by the state, the entity has invested almost $200 million in taxpayer money to help fund more than 100 firms.

Many states have such programs. A favorable tax and regulatory environment attracts business effectively, but passively. But, for elected officials, under pressure to "create jobs," the urge to do more is hard to resist. The challenge with these programs is that they can distort the marketplace and they are often subject to political pressure.

The Texas GDP is more than $1.2 trillion. In comparison, the Emerging Technology Fund amounts to about $40 million per year in investments – or, about 0.003 percent of the Texas economy. Clearly, Texas' economic success is being driven by larger macro-economic forces, not the tiny outlay of $40 million annually directed from Austin.

By contrast, venture capitalists convinced California voters to approve an initiative borrowing $3 billion in bonds to fund stem cell research while California spends and directs millions more on several other programs in a vain effort to boost the Golden State's ailing economy.

Government-directed investment in corporations is hit and miss and clearly not a proper role of government (Fannie and Freddie come to mind here) – that said, we have to look at scale and results. The Emerging Technology Fund is a tiny minnow to the Texas economic whale – I'm much more interested in Gov. Perry's stewardship of the latter than his encouragement of the former. Further, Perry understands that Texas has prospered because of the light hand of its state government – not because of it. That is a chief distinction setting him apart from the current occupant of the White House.

After all, you don't put a chapter in your book "Fed Up! Our Fight to Save America from Washington" entitled, "No American Left Alone: Health Care, Education, the Environment, and the Tyranny of the Modern Administrative State" as Perry did if you're a statist progressive. (You can get the book here: http://www.amazon.com/Fed-Up-Fight-America-Washington/dp/0316132950 -- but don't tell Jerry Brown you bought it on Amazon.)

Lastly, there are grumblings over Gov. Perry's emerging foreign and defense policies as being "neo-con" – a general complaint for an interventionist foreign policy employing nation-building as a strategy. To the contrary, Perry, an Air Force veteran C-130 pilot, who served on active duty from 1972 to 1977, leaving the service with the rank of captain (Ron Paul is the only other veteran in the race), appears to have a realist view of foreign policy. Perry understands that, while the urge to liberty is innate in humankind, not all societies have the prerequisites for restrained self-governance, rule of law, and protection of minority rights. In that sense, Perry is more "Burke" than "Bush." When Perry wins, look for less American troops abroad, less concern for being loved and more emphasis on being respected. In other words, threaten us and we'll remove the threat and go home.

With Governor Rick Perry in the race I can truly say that I haven't been this excited to support a Presidential candidate since Ronald Reagan in 1980 when I got to cast my first vote for President.
_______________________________________________________________

Chuck DeVore served in the California State Assembly from 2004 to 2010. He was a Reagan White House appointee in the Department of Defense and is a lieutenant colonel in the U.S. Army Reserve. He's a candidate for the Orange County Board of Supervisors in 2012. You can follow him on Twitter @ChuckDeVore.

You can check out Chuck DeVore's campaign website at www.chuckdevore.com.