Publisher, The FlashReport

Jon Fleischman
What They Are Saying
"I look forward to reading the FlashReport every morning and strongly recommend it to everyone who wants to stay on top of what's going on in Sacramento and in their local government as well."
- State Senator Mimi Walters

More Testimonials
Send FlashReport to a Friend
Featured Column Library

« Return to Special Reports
IT'S TIME TO REDRESS OUR GRIEVANCES
Elizabeth Emken, Republican Candidate For United States Senate
November 28, 2011

[Publisher's Note: As part of an ongoing effort to bring original, thoughtful commentary to you here at the FlashReport, I am pleased to present this column from Elizabeth Emken.
- Flash
]



If you are new to the FlashReport, please check out the

main site

and the acclaimed FlashReport

Weblog on California politics.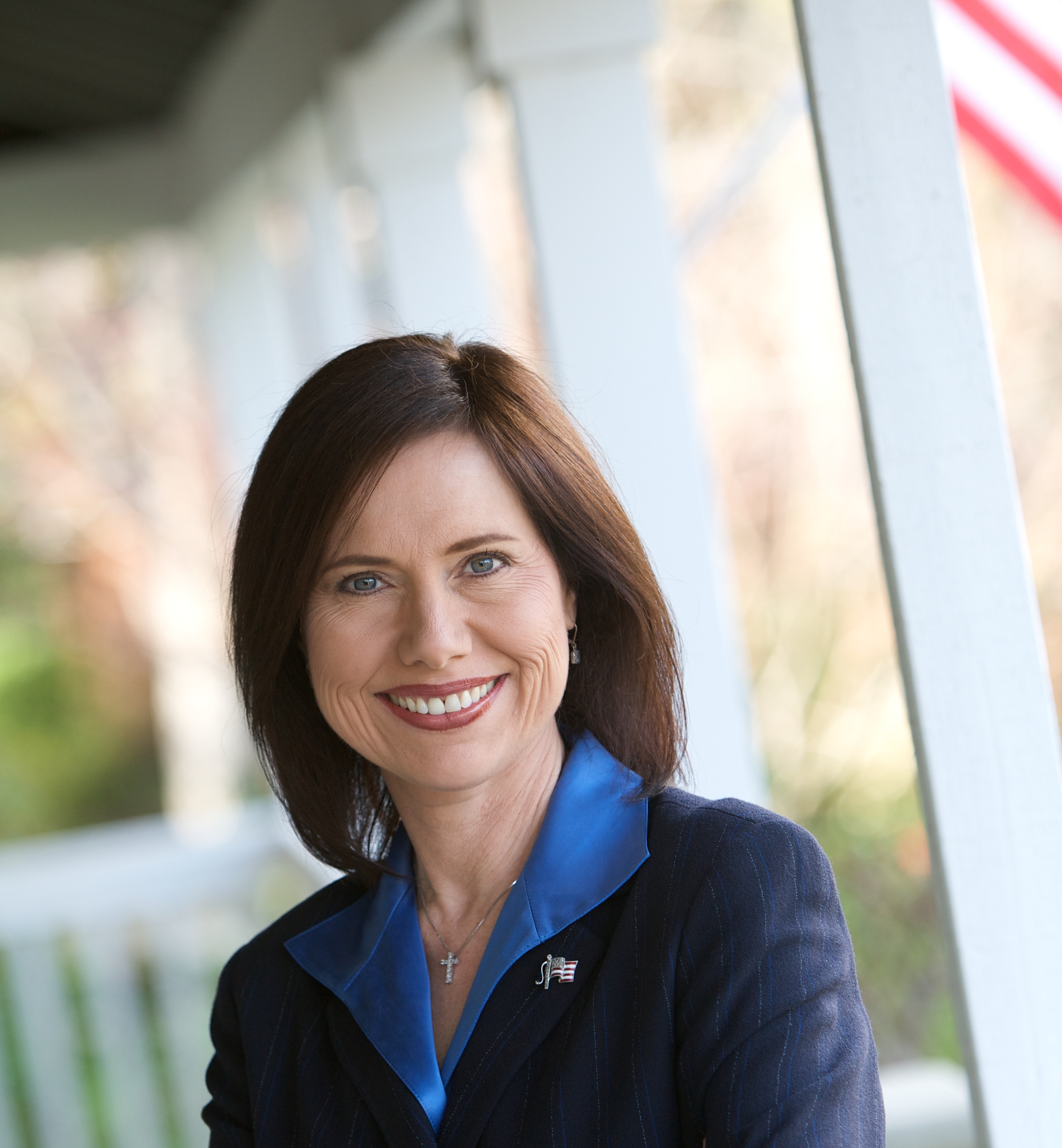 The Constitution's First Amendment guarantees citizens' right to "redress their grievances" with government.
2012 needs to be the "redress" election.
Washington D.C. seems to have forgotten that America was founded on a unique system ofself-governance. Individual liberty and freedom were the foundation for enabling this system of governance. American ingenuity and determination were unleashed in an unprecedented free market system that produced the most prosperous nation on Earth.
Today we are saddled with a government that has grown too large and too expensive, while the taxes, regulations, and bureaucratic red tape, imposed by this government are choking the free market. Big, expensive government and heavy bureaucratic control have replaced self-governance.
To make matters worse, the federal government continues spending money we don't have on programs and agencies that have not produced results. Congress has not made the distinction on priority spending in government, has failed to work within a budget, and continues spending the future taxes our children have yet to earn and pay.
In just the past three years, the federal stimulus spending spree earned the distinction of being history's most expensive failure, only to lose that distinction a few months later to Obamacare.
It should be no wonder, then, that unemployment has remained so high for so long. Businesses are reticent to invest and expand among the uncertainties of unprecedented government spending and overreaching regulation. Just ask any small business owner today, and they'll tell you government is the problem. A recent Gallup poll among small business owners found that the number-one roadblock to job creation, business growth, and economic recovery is excessive government regulation.
I'm running for the U.S. Senate because we must preserve for our children the unique and prosperous Nation that we inherited from our grandparents. The American free market system, accompanied by reliance on hard work, individual responsibility, and a healthy respect for private property rights, has fueled centuries of growth and prosperity beyond any other example in history.
Remarkably, as we face unprecedented debt and economic challenges, it's the American free market system that offers the only viable solution. If we reduce government regulation and over taxation, and make America once again competitive with the rest of the world, then our small businesses will thrive, providing that strong American engine for economic renewal that produces greater federal tax revenues and a balanced budget.
At the same time, federal spending must be accompanied by real oversight on performance and results, just as is demanded in the private marketplace. Congress must focus on its duties to provide this oversight and scale back or eliminate agencies that do not perform and provide appropriate return on our massive taxpayer investments.
Citizens all across America are demanding that Congress listen to the people and "redress their grievances" to get the Nation's economy and finances in order.
But, despite a national debt that just crossed the $15 billion mark, equaling over $48,000 per citizen, or $133,000 per taxpayer, the liberal left refuses to yield. In California, Senator Dianne Feinstein typifies this thinking as exhibited by her defense of more government debt during the summer's debt limit debate.
Feinstein has been called the 'senior statesman' and 'balanced.' The reality is: Feinstein consistently votes to grow government budgets, increase spending, and compile even greater government debt. Her voting record mimics those of Barbara Boxer and Nancy Pelosi. The 'Feinstein moderate' is a myth, case-in-point being her key vote in the Senate to pass the trillion-dollar Obamacare and her nearly two decades of running up our nation's debt from her seat on the Appropriations committee.
Perhaps that's why voters now appear ready to end Feinstein's 35-year career as a professional politician. The California Field Poll found in October that for the first time ever, more Californians want to remove Feinstein than those who want to keep her. As a matter of fact, Feinstein's low 41% re-election number is the lowest in her career, and 44% say they want someone new. 75% of California voters believe America is on the wrong track and most of them want real spending cuts. Clearly, California has finally come around to the reality that it's time for new leadership.
I, for one, do not believe that more spending, increased taxation and greater government intervention is the answer to our nation's challenges. We cannot spend our way to prosperity, but we can regulate small businesses out of existence.
I'm running for U.S. Senate because my children need me to. The massive government debt, the lack of resolve to control spending, and excessive government regulation threaten to fundamentally change the American way of life. I'm not going to let that happen, at least not without a fight.
I hope you will join me.

__________________________________________________


Elizabeth Emken, a businesswoman, non-profit executive and mother of a special needs child is a Republican candidate for the United States Senate. For the last decade she served as an advocate for developmentally

disabled children

, most recently as Vice President of Government Relations at

Autism Speaks

, the nation's largest science and

advocacy organization

dedicated to autism research. For more information about Elizabeth, please visit

www.Emken2012.com

.