Publisher, The FlashReport

Jon Fleischman
What They Are Saying
"I've come to depend on Jon's great daily compendium, and analysis of the news. The FlashReport is great, and I recommend it to all who follow California politics."
- Mike Antonovich, Los Angeles County Supervisor

More Testimonials
Send FlashReport to a Friend
Featured Column Library

« Return to Special Reports
Stop Spending, Sacramento! HJTA, Cal-TAX & SBAC To File Spending Limit Measure This Morning!
Jon Coupal, President, Howard Jarvis Taxpayers Association
December 6, 2011
[Publisher's Note:
Howard Jarvis Taxpayers Association, California Taxpayers Association (Cal-TAX), and Small Business Action Committee Will A File Spending Limit Measure this Morning
- Flash]
If you are new to the FlashReport, please check out the
main site
and the acclaimed FlashReport
Weblog
on California politics.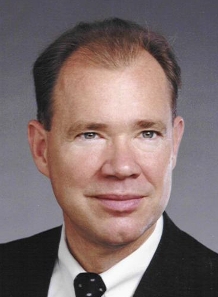 Turn on the news lately and you'll hear story after story about Governor Brown and his special interest cronies cooking up plans to impose tens of billions in new taxes on California families and small businesses. (Yes, Virginia, that's billions with a "b.")
A sales tax increase. An income tax increase. A business tax increase in the form of a Sales tax on "services." Their wish list is long. And so are the promises that if voters would only pass this round of tax increases, it would solve all of our problems.
But the Sacramento establishment has proven that they can't be trusted with tax increases. Despite a massive tax increase in 2009, our state government continues to face billion-dollar deficits every year. And they keep feeding at the trough. Like hostage takers, they threaten cuts to programs like law enforcement and schools unless voters approve massive tax increases. Politicians and special interests promote new and higher taxes every opportunity they get – taxes that will dash any hope of an economic recovery and will kill jobs.
It has become abundantly clear that the only way to restore budget sanity is to impose a reasonable spending cap on politicians.
During the past decade, state spending has increased by $39 billion. To add insult to injury, Legislative leaders in the majority party try to game the system with gimmicks to increase taxes with a simple majority – not the two-thirds threshold that voters have overwhelmingly enacted with Prop. 13 and other measures. Just as brazenly, a few months ago lawmakers pushed through a measure in the dead of the night, that delayed for two years a public vote that would require the State to establish a prudent "Rainy Day" fund to carry us through hard times.
The silver lining is that voters have had enough. Californians have repeatedly shown they are not willing to send more money to Sacramento as long as spending is out of control and politicians refuse to reform the state's budget, tax, and pension systems.
In 1979, voters approved Prop. 4, the original Gann spending limit measure, by a 74% margin. Then-Governor Jerry Brown supported it. Prop. 4 placed a limit on state and local government spending for each year, equal to the prior year's spending with adjustments allowed for changes in population and the cost of living.
But the Gann limit has been diluted over the years to the point of non-existence, and we must do something to reinforce it. The only way to control government spending, reduce waste, pay off debt, and defend taxpayers is to impose a reasonable spending limit that will force Sacramento politicians to once again live within our means and stop the unbridled growth of government spending.
Therefore, this morning the California Taxpayers Association (Cal-Tax), the Howard Jarvis Taxpayers Association and the Small Business Action Committee will file the "Government Spending Limit Act of 2012" and intend to qualify it for the November 2012 general election ballot.
The measure will limit annual state appropriations to the prior year's level (adjusted for cost of living and population growth), require surplus revenue to first be spent on debt service and strengthen the two-thirds vote requirement for legislative passage of laws that authorize or raise new or higher taxes.


The measure will give voters the choice they deserve. I firmly believe voters want Sacramento to prioritize spending and live within our means – once and for all.
_________________________________________________________
You can write to Jon Coupal (via the FR) here.