Publisher, The FlashReport

Jon Fleischman
What They Are Saying
"The FlashReport is the must see site for anyone serious about California politics. Lazy reporters and duplicitous democrats regularly troll FlashReport for new intel. "
- Shawn Steel, Republican National Committeeman from California

More Testimonials
Send FlashReport to a Friend
Featured Column Library

« Return to Special Reports
DISPELLING JERRY BROWN'S TAXING AGENDA
Grover G. Norquist, President, Americans for Tax Reform
January 17, 2012

[Publisher's Note: As part of an ongoing effort to bring original, thoughtful commentary to you here at the FlashReport, I am pleased to present this column from Grover Norquist. Norquist is President of Americans for Tax Reform - Flash]

If you are new to the FlashReport, please check out the main site

and the acclaimed FlashReport

Weblog

on California politics.
Check out the Cost of Government website
here
.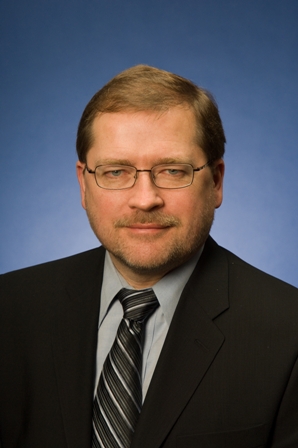 It's fitting that Jerry Brown paid a visit to the Wizarding World of Harry Potter during his stop by Universal Studios last month, because his new tax plan looks like it was crafted by a house elf who had a little too much
butter beer
.
California has one of the least hospitable tax climates in country. Despite already having the third highest marginal income tax rate in the nation, Governor Jerry Brown is pushing a measure that would give California the highest marginal income tax rate in the nation-- in excess of 11 percent. While Governors Walker, Jindal, Christie, Scott, Kasich, and Daniels are competing to make their states more welcoming to businesses and the jobs that they bring and create, Jerry Brown seems to be competing to make his state the most hostile to employers and taxpayers.
Gov. Brown, MSNBC, and those nice Occupiers, who are turning off independent voters with violent demonstrations and
lack of hygiene
like to pontificate about making the 1 percent pay their fair share. However, if they cared to look at the Department of Revenue's website, they would find the top 1 percent of filers in the Golden State currently pony up more than 40 percent of personal income tax collections in CA. Brown and company seem to have an odd definition of fair share. What if they moved across the border following those who have already left?
Revenue volatility is a problem facing the Golden State. This volatility is the result of California's over-reliance on high earners and it makes budgeting extremely difficult and unpredictable in Sacramento. What does Brown want to do? He wants to make this problem worse by increasing reliance on upper income and capital gains. The fiscal uncertainly is so great that the revenue projections for Brown's tax plan itself will go up and down like a rollercoaster between now and the November election in which he hopes to get voter approval. This was emphasized in the joint letter released by Department of Finance Director Ana Matosantos and Legislative Analyst Mac Taylor, who noted: "Given this volatility, estimates of the revenues to be raised by this initiative will change between now and the November 2012 election." This is no way for the world's 9th largest economy to budget.
Brown's proposal wouldn't just loot high earners and those "able to afford it" as he and his press shop likes to spin it. Brown's plan also takes a heavy toll on the engine of our nation's economy, small businesses. That's because most small businesses pay taxes through the individual income tax system. Small businesses would get hit again with Brown's sales tax hike, as small businesses face disproportionate compliance costs compared to larger companies.
PricewaterhouseCoopers conducted a 2004 survey that was the first national measure of retailers' sales tax compliance costs. The report found that retailers with less than $1,000,000 in annual sales were burdened with sales tax compliance costs in excess of 13 percent. Meanwhile, retailers with income between $1,000,000 and $10,000,000 saw average compliance costs less than six percent and retailers with more than $10,000,000 in sales had compliance costs that were less than three percent on average. No wonder the California Chamber of Commerce carried the water for Brown's sale tax hike push last year; it disproportionately hits the little guy. Nice to have Brown's tax policy knee cap potential competitors.
While Brown's tax plan would be a bad idea at any time, it is even more egregious in the context of federal tax policy that has been enacted over the past two years and is scheduled to take effect at the end of this year. I explained this federal tax onslaught in a letter to California legislators last week, noting that though the mainstream media in California is not talking about it, the fact is that
the largest federal tax increase
in U.S. history will hit individuals, families, and employers in California in less than twelve short months. These tax increases include: higher income tax rates, higher taxes on marriage and family, a middle class death tax, higher tax rates on savers and investors, employer tax hikes, and
twenty new or higher taxes in ObamaCare
.
To make the situation both tragic and laughable-- in light of all of this, Gov. Brown finds it prudent to move forward with the first segment of the state's infamous high speed rail project despite the fact that it has tripled in cost since it's initial approval, voters would now reject it if given the chance, and it's unclear how the state will find the resources to construct and electrify the first segment, which basically runs through the middle of nowhere and in which there is little to no demand for this boondoggle.
Californian had reason to hope that age would have brought wisdom to a Governor once nicknamed "Moonbeam." Yet the policy proposals coming from his administration these days suggest that Jerry Brown and his advisors are spending more time in Hogwarts than the real world.
__________________________________________________
Grover Norquist is President of Americans for Tax Reform.