Publisher, The FlashReport

Jon Fleischman
What They Are Saying
"If you want to know what the good guys are up to in California you must read the Flashreport. If you want to know what the bad guys in California are up to you must read the Flashreport. If you want to know what is happening in California politics you must read the Flashreport. If you want to keep abreast of California politics—without paying California taxes—you can stay at a safe distance and read the Flashreport each day. I do."
- Grover Norquist, President of Americans for Tax Reform

More Testimonials
Send FlashReport to a Friend
Featured Column Library

« Return to Special Reports
ROMNEY'S CHANCE WITH EDUCATION
Doug Lasken
May 25, 2012

[Publisher's Note: As part of an ongoing effort to bring original, thoughtful commentary to you here at the FlashReport, I am pleased to present this column from Doug Lasken, a retired public school teacher - Flash]

If you are new to the FlashReport, please check out the main site

and the acclaimed FlashReport

Weblog

on California politics.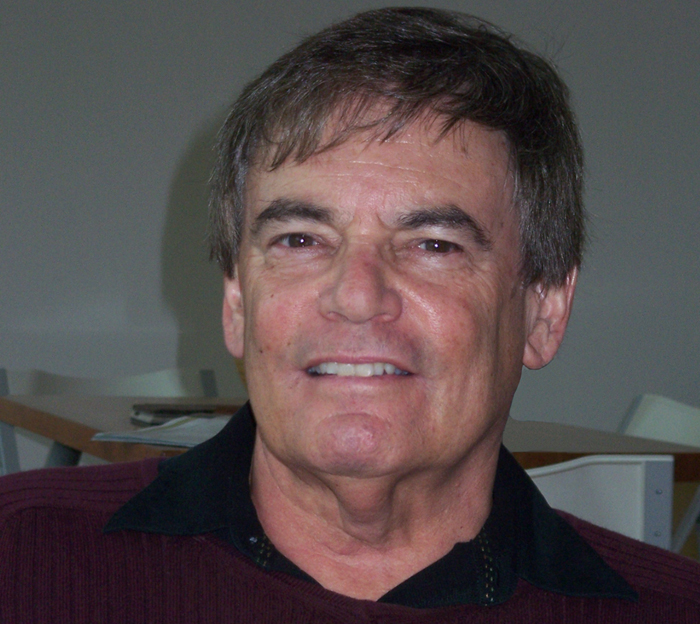 AIf your politics, like mine, derive from the education world then you would have been pleased to read, as I was in this morning's
Los Angeles Times
that Mitt Romney intends to use several campaign stops this week in the battleground state of Pennsylvania to reveal his education platform.
This has been a long time coming. Education got short shrift in the GOP primary debates, due, possibly, to the widespread belief that education is simply not as important as, say, the war in Afghanistan or free condoms. The silence on education was not just the fault of network executives. With the exceptions of Ron Paul and Rick Perry, none of the candidates had much to say on education outside the debates. An unsustainable situation, since education is a key "women's issue" (I think a few men care about it too), and women's issues are what everyone says Romney needs.
Back then to Romney's education views as expressed on his first Pennsylvania stop, as reported by the L.A. Times. The centerpiece of the speech was that Romney reinforced his position against teacher's unions, a wise move, as subservience to teachers unions is an obvious weak spot for Obama and virtually all high-ranking Democrats.
Romney also reinforced his support of charters and vouchers (though not in terms of specific policy) and this, of course, works well with the struggle against teachers unions.
These positions are well thought-out and will garner votes, though in this extremely close race Romney will probably have to fight harder than unusual (for a Republican) to capture the anti-union vote, judging by the move of Democrat L.A. Mayor Antonio Villaraigosa, a former union organizer and union backed candidate, who this winter came out against teachers union's resistance on teacher evaluation and tenure issues, a 180 from his previous positions. Villaraigosa is the chair of this summer's Democratic Convention and is widely thought to seek an Obama cabinet post. His sudden criticism of teachers unions looks like a hint to voters that Democrats secretly agree on squeezing teachers unions. Don't look for teachers unions to enjoy the unfolding situation, but Democrats are trying to tap into the undecided, anti-union vote.
The question for Romney is whether, by relying on anti-union, pro-charter and voucher issues, he has maximized the vote-getting power of education. I would say he has not, simply because no one thinks that issues of teacher union power and charters are going to be resolved at the Presidential level, and the rhetoric seems to reinforce that, so people don't really listen.
What to do then? I'm going to go out on a limb and suggest that Romney attack Obama's signature education initiative, The Common Core Standards (CCS). You may have assumed that Romney had already attacked CCS, as it represents Obama's sole effort to impact our failing schools, but he has not, nor have most of the GOP.
At this point you may be thinking, "Well, if Romney and most of the GOP never attack Obama's CCS initiative, that must be because it's a good thing that everyone should support."
Here is what CCS is, and you can make up your own mind. The CCS are newly written academic standards which the states, in order to get small amounts of what is essentially bail-out money for schools from Obama's Department of Education, must purchase and use to replace their state's current academic standards. The money they get from the Department for agreeing to buy the standards cannot be used to pay for the standards, creating a cost to all states of $16 billion, per the Pioneer institute.
The bill for California is $2 billion (Per the non-profit EdSource). In California we already have world-class standards, but we're buying these anyway. Where will the money come from? No one knows, except that it won't come from the feds. Where the money is going is easy to say: the publishing, testing and teacher training industries. The net benefit of the new standards for American students, per the Brookings Institute: Zero.
The Emperor has no clothes, and Romney should act.
_______________________________
__________________________________



Doug Lasken is a retired Los Angeles Unified teacher, freelancer and consultant. Write to him

here

.