Publisher, The FlashReport

Jon Fleischman
What They Are Saying
"When I served in Washington, the Flash Report was my primary source of news for California. Now I am home in California, and the Flash Report remains my primary source of news for California - and for everywhere else!"
- Jim Rogan, former Congressman and United States Under Secretary of Commerce
More Testimonials
Send FlashReport to a Friend
Featured Column Library

« Return to Special Reports
TEACHER DISMISSAL REFORMS DESERVE BIPARTISAN SUPPORT
Assemblyman Steve Knight
May 25, 2012
[Publisher's Note: As part of an ongoing effort to bring original, thoughtful commentary to you here at the FlashReport, I am pleased to present this column from Assemblyman Steve Knight - Flash]



If you are new to the FlashReport, please check out the

main site

and the acclaimed FlashReport

Weblog on California politics.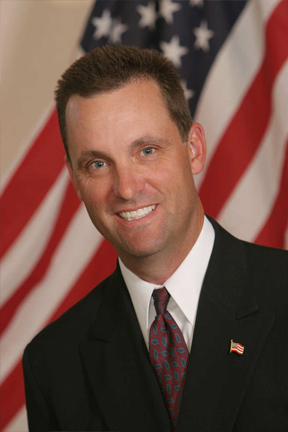 Earlier this year, classroom sex abuse allegations against a teacher at Miramonte Elementary School in the Los Angeles Unified School District made headlines across the country.
It became apparent that union contracts and outdated state laws had hindered the district from taking disciplinary action sooner in the case. Justifiably, upset parents and public officials called for action to deal with the situation and prevent similar scenarios in the future.
That is the reason my Republican colleagues and I joined together to author legislation that would help streamline the teacher dismissal process for educators guilty of misconduct in the classroom.
The provisions in our measure, Assembly Bill 2028, stem from a list of reform proposals put forward by L.A. Unified that also earned the support of L.A. Mayor and former Assembly Speaker Antonio Villaraigosa. They are simple, common-sense reforms aimed at protecting our kids and restoring integrity to the teaching profession in California.
One key change especially pertinent to the Miramonte scandal is allowing district authorities to consider evidence of misconduct more than four years old when holding a dismissal or suspension hearing.
Currently, complaints against teachers or accounts of inappropriate behavior are inadmissible after four years. This particular provision was in place when L.A. Unified was notified of the allegations against Mark Berndt, the teacher at the center of the sex abuse cases in Miramonte. He is now charged with twenty-three counts of lewd conduct.
Another reasonable and obvious fix to the system includes allowing school officials to pursue disciplinary action during the summer months between May 15th and September 15th. Without the ability to continue dismissal or suspension proceedings during the summer, we unnecessarily delay action that could protect our kids. It especially makes sense given the fact that many of our schools are now year-round and do not have traditional summer vacations.
By eliminating these breaks in the process, our school districts can also save money. According to a letter written by Mayor Villaraigosa, it costs an average of $300,000 to dismiss a teacher in California – money that is not being spent in the classroom. It is clear that we need to make crucial changes to this system.
Given these facts, one might expect the bill would have widespread support on both sides of the aisle – and it does. The bill passed out of the Assembly Education Committee with bipartisan support.
Every day, millions of children attend our state's public schools, including mine, and they should be priority number one in our education system. Parents need to have peace of mind that when they leave their children at school, their kids will be learning in safe environments.
That is the goal of Assembly Bill 2028 – making sure that our school districts have the tools they need to keep our students safe.
Californians continue to rank education as one of their top priorities for government. As legislators, it is important we remember that it is our responsibility to ensure our kids come first and not the special interests in our public education system.
With the changes proposed in Assembly Bill 2028, we take a step in the right direction. I hope my colleagues will join me in supporting this effort in the coming weeks and months.
We owe it to the kids, the parents, and the communities that sent us here.

_____________________________________________



Assemblyman Steve Knight is serving in his first term in the State Legislature. He represents California's 36th Assembly District.





You can write to the Assemblyman, via the FR,

here

.