Publisher, The FlashReport

Jon Fleischman
What They Are Saying
""The Flash Report is an effective way to get the word out to small business owners around the state and those who support them. In a time where there is so much media clutter, the Flash Report helps cut through the noise and make the Voice of Small Business heard."
- John Kabateck, Executive Director of the National Federation of Independent Business/California

More Testimonials
Send FlashReport to a Friend
Featured Column Library

« Return to Special Reports
VOTERS SHOULD REJECT THE CANDIDACY OF ABEL MALDONADO
Grover G. Norquist, President, Americans for Tax Reform
May 31, 2012

[Publisher's Note: As part of an ongoing effort to bring original, thoughtful commentary to you here at the FlashReport, I am pleased to present this column from Grover Norquist. Norquist is President of Americans for Tax Reform - Flash]

If you are new to the FlashReport, please check out the main site

and the acclaimed FlashReport

Weblog

on California politics.
Check out the Cost of Government website
here
.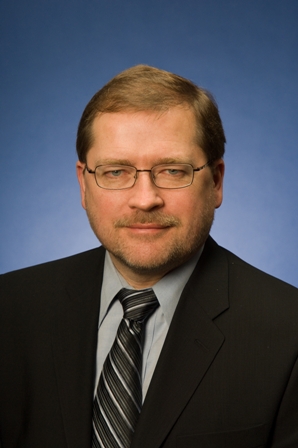 There is a name on June 5th's primary ballot that should scare voters. Abel Maldonado. He's running for Congress in California's 24th congressional district and he is an enemy of the taxpayer.
In February of 2009, State Senator Abel Maldonado cast the deciding vote for a $13 billion tax increase. It was the largest tax hike from a state in history. It seemed unconscionable at the time that in the middle of the largest recession in modern history, Maldonado's political ambitions took precedent over a promise he made to the taxpayers who elected him.
When Abel Maldonado signed the Taxpayer Protection Pledge in his bid for the California state legislature, he made a written commitment to Californians that he would "oppose any and all efforts to raise taxes." In 2009, he violated that Pledge. His promise was a lie, thus Americans for Tax Reform awarded him the "Richard Rich Backstabber Award" for what he did to taxpayers.
Maldonado Rewarded for his Dirty Deed
As a result of Maldonado's treacherous role in the 2009 tax increase, he received another award. Governor Schwarzenegger, no friend of taxpayers himself, appointed him Lieutenant Governor that fall. Unfortunately for Maldonado, when the choice for California's next Lieutenant Governor was put before voters in the following election, they chose the liberal Democrat Gavin Newsome over the tax-hiking Republican.
Maldonado's political payment didn't end there. For siding with the tax and spend crowd in California, a Constitutional Amendment was put on the ballot that he authored. Called the "Top Two Primaries Act," Proposition 14 required that all candidates run in a single primary open to all voters, with the top two vote-getters meeting in a runoff. In many districts, voters will find themselves with a one-party system in the general election. This restricts a voter's ability to have contrasting ideological choices in general elections.
At the time, Maldonado demanded the Prop 14 be put on the ballot as his price for supporting the massive tax increases. It's only fitting that Maldonado's constitutional referendum takes effect for the first time in a congressional race this year, as he runs for Congress.
A Warning for Taxpayers
Abel Maldonado is not suited to represent California's 24th congressional district. When he was given the opportunity to play a key role by enacting true tax reform, he ignored the opportunity to rein in out of control spending. Instead, he decided to take the easy way out and raised taxes. When you combine the power to tax with a growing demand for services and costs that exceed revenues, you have two choices: reverse course and reform spending or maintain the status quo by raising taxes on hard working men and women. The obsession that California liberals and big labor have with the latter has driven more than 3.6 million people, countless businesses, and economic growth to migrate out of the state in the last twenty years.
This is where America now sits: on the edge of a cliff. Confronted with a deficit of over $15 trillion, progressives will tell you that tax hikes must be part of any "compromise." They will tell you that we have to raise taxes to meet revenues that are exceeded by government costs. They are wrong. Abel Maldonado was part of the problem in Sacramento and taxpayers can be for certain that he will be part of the problem in Washington.
Conclusion
California's budget shortfall was $42 billion when Maldonado, who was perfectly postured to rein in Sacramento's out of control spending, chose higher taxes. The federal deficit is $15 trillion. There is no reason to believe that Maldonado has changed. He will join Democrats by choosing tax hikes over spending cuts on day one.

__________________________________________________

Grover Norquist is President of Americans for Tax Reform.