Publisher, The FlashReport

Jon Fleischman
What They Are Saying
"My mornings begin with two indispensible starters: a cup of coffee and the Flash Report."
- Ken Khachigian, Senior Advisor and Chief Speechwriter for former President Ronald Reagan

More Testimonials
Send FlashReport to a Friend
Featured Column Library

« Return to Special Reports
SACRAMENTO TOTALLY OUT-OF-TOUCH ON PENSION REFORM
Assemblyman Martin Garrick
July 10, 2012

[
Publisher's Note: As part of an ongoing effort to bring original, thoughtful commentary to you here at the FlashReport, I am pleased to present this column from Assemblyman Martin Garrick - Flash]

If you are new to the FlashReport, please check out the
main site
and the acclaimed FlashReport
Weblog
on California politics.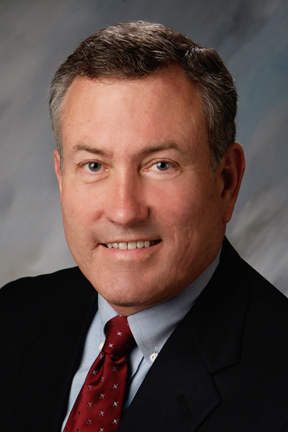 Voters understand that every additional dollar government spends on pensions is one less dollar for public safety, schools and other priorities. That is why when given the opportunity, voters in places such as Wisconsin, San Diego and San Jose voted for reform.
On June 5th, the Badger State's voters reaffirmed their Governor, Scott Walker, to complete his four-year term. By extension, the voters endorsed his bold reforms to save taxpayer dollars such as asking public employees to contribute their fair share towards their own pensions. His reforms have helped eliminate Wisconsin's $3.6 billion budget deficit and encourage the creation of new private-sector jobs.
Governor Walker not only survived the recall, but he improved upon his support from two years ago by winning 38% of union households and receiving 205,509 more votes than his previous election. Noteworthy to Californians is the fact that the voters of San Diego and San Jose – two Democrat-leaning cities – overwhelmingly approved strong pension reform measures.
San Diego's voters addressed unsustainable pensions by approving Proposition B by a margin of 66% to 34%, even though registered Democrats account for 40% of the electorate and Republicans only 28%. Proposition B requires new city employees to accept 401(k)-style retirement plans and pares down the generous pensions that existing employees would be entitled to receive when they retire.
In San Jose, where Democrats comprise 46% of the electorate and Republicans only 21%, voters approved pension reform by a margin of 70% to 30%. Championed by its Democrat mayor, San Jose's reform will require current employees to pay as much as 16% of their salaries to keep their existing plan or accept fewer benefits. Future employees would receive a lower level of guaranteed benefits in addition to Social Security and a 401(k)-type plan.
No matter how they spin it, government union bosses and their Sacramento allies cannot ignore the obvious – voters of all stripes supported pension reform because the status quo is failing. Cities like San Diego and San Jose are devoting a greater portion of tax dollars to pensions. This year, San Diego will spend $231 million on pensions compared to $137 million in 2006. To meet this rising cost, the city has had to lay off workers and reduce services.
A recent study from Stanford University says California's taxpayers are on the hook for as much as $497 billion in unfunded pension liabilities for state workers. Governor Brown has proposed a modest 12-point pension reform plan that my Republican colleagues and I introduced on his behalf in the Legislature.
Yet Democrats have left his plan languishing in parliamentary purgatory for months and the Governor has done nothing to call them out on it. Their latest excuse is that they have run out of time to vote on a plan because the Legislature has adjourned for its summer vacation. But they had plenty of time to pass a budget dependent on higher taxes and start the construction of the high-speed fantasy train.
Even worse, legislative Democrats are exploring their options of whether they can legally override the San Diego and San Jose pension reforms. Such plotting would completely disrespect the will of the local voters Democrats claim to represent.
Reform is critical because pensions are now being paid for with borrowed dollars. Government employee retirement packages must be done in a way that does not jeopardize essential services or burden future generations with crushing debt. The people of Wisconsin and the residents of San Diego and San Jose understood this.
It is time for Governor Brown and the Democratic legislative majority to display some integrity if they claim to represent the people. If they are truly serious about pension reform, there is no better time than now to act. Otherwise, the voters may have to do it for them at the ballot box.
__________________________________________________________
Assemblyman Martin Garrick represents California's 74th District in San Diego County. You can contact Assemblyman Garrick, via the FR,
here
.