Publisher, The FlashReport

Jon Fleischman
What They Are Saying
"Jon Fleischman's Flash Report is the definitive daily news source for California Republican leaders."
- Ron Nehring, Chairman of the California Republican Party

More Testimonials
Send FlashReport to a Friend
Featured Column Library

« Return to Special Reports
CONSTITUTIONAL RIGHTS IN THE AFTERMATH OF AURORA
Assemblyman Tim Donnelly
July 27, 2012
[Publisher's Note: As part of an ongoing effort to bring original, thoughtful commentary to you here at the FlashReport, I am pleased to present this column from Assemblyman Tim Donnelly -- Flash]



If you are new to the FlashReport, please check out the

main site

and the acclaimed FlashReport

Weblog

on California politics.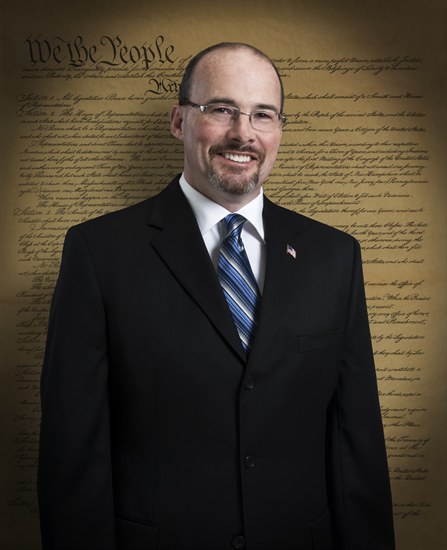 Last week, we experienced a devastating tragedy that will continue to haunt the families, friends and all of Aurora, Colorado for years to come. Predictably, but unfortunately, this terrible incident has been politicized and used as a rallying cry for anti-second amendment activists, media figures and even foreign heads of state.
The general claim that tighter gun control laws would have prevented this incident is ludicrous, as guns were, in fact, not allowed in the Aurora theatre. That rule did not stop crazed James Homes from unleashing a bloodbath on a crowd of unsuspecting, innocent attendees. No rule would have stopped him.

Still, the knee-jerk reactions are expected and even cheered on by the press. Most recently ultra-liberal, George Skelton of the L. A. Times advocated firearm "confiscation". The problem is that the first people he would have to pry guns away from will be Coloradoans. Following the vicious theatre attack, Colorado saw a 41% increase in demand for firearms.
Of all comments though, President Felipe Calderon's call for the US Congress to consider restricting guns even further took the cake. - - That's right. The President of Mexico - the nation that is the poster child for gun violence, and which has some of the strictest gun control laws in the world, dares to lecture us on how to react in the aftermath of the Colorado tragedy.

Last year in Mexico, there was one murder every 30 minutes, although Mexico has only has one legal gun store in the entire country. So when President Calderon assumes a connection between gun control and curtailed violence, he is (to use his words), "mistaken."

Perhaps President Calderon should consider focusing on the drug cartels that have slaughtered over 55,000 of his countrymen in the past 5 years, and now pose a threat to mine. While he is at it, he could take a page out of America's playbook and ease the restrictions on gun ownership in Mexico so citizens can start defending themselves. Until then, Mexico has rendered them helpless victims of a war being waged in their own backyards.

The simple truth is that cries about gun control laws are mere hype without any rational connection to safety. Banning weapons, whether it is a baseball bat, a kitchen knife, a soda bottle filled with flammable material, or even a pick-up truck, will not prevent a single murder.

Our founding father, Benjamin Franklin warned us, "They who can give up essential liberty to obtain a little temporary safety deserve neither liberty nor safety." If a person has murder in their heart or in their twisted mind, only they can stop themselves from acting out their heinous wishes. That is no reason to surrender more of our rights to the government in the name of safety.

Instead, I hope we will take time to reflect, get on our knees, and pray for those impacted.
May God comfort those affected and may He restore and heal our land.
_____________________
Assemblyman Tim Donnelly represents the 59th District which includes portions of Los Angeles and San Bernardino Counties.