Publisher, The FlashReport

Jon Fleischman
What They Are Saying
"I know that by reading the FlashReport that I am getting first-hand insight into California politics from a real political insider who 'gets' politics and knows how to communicate cutting edge analysis to his readers."
- Assemblyman Todd Spitzer

More Testimonials
Send FlashReport to a Friend
Featured Column Library

« Return to Special Reports
HERE THEY GO AGAIN THINKING WE ARE STUPID
Bruce Bialosky
August 19, 2012

[Publisher's Note: As part of an ongoing effort to bring original, thoughtful commentary to you here at the FlashReport, I am pleased to present this column from Bruce Bialosky, a long-time political activist and friend. Bialosky is a former National Treasurer of the Republican Jewish Coalition and help found the Republican Jewish Coalition's Southern California Chapter - Flash]



If you are new to the FlashReport, please check out the

main site

and the acclaimed FlashReport

Weblog on California politics.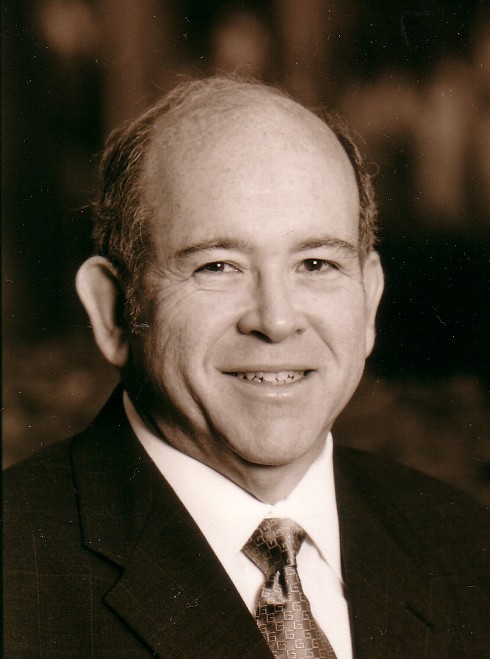 Your employer comes to you and tells you about how the company is going through hard times. He talks about the cutbacks that are going to have to happen around the company. He says he needs some money from you (a pay cut) to make things work and keep the company and all of your fellow employees on the team.
Understanding the situation, you agree. Then a month later the boss shows up with a new Mercedes. Wouldn't you hit the ceiling?
That is exactly what is going on in the state of California, except they are asking us to give them more money to balance the budget. The budget that has been out of balance for well over a decade will magically be balanced if we impose new higher taxes on ourselves, but the truth is that will never happen because they are just finding new ways to spend money.
You may have heard about the big choo-choo train they want to send down the middle of the state and the state money they keep finding in secret accounts, but dollars to donuts you don't know that the fine folks in Sacramento are also handing out new benefits to public employees. This not only will hit the state budget, but will impact each city and county in the state. Apparently, the news has not hit Sacramento that a couple of cities have already declared bankruptcy and others are trying to climb out of quicksand.
The Assembly passed AB 2451 by a vote of 69-4 to hand out this new benefit. It was sponsored by the Speaker, John Perez, and you can tell by the vote even Republicans (embarrassingly) voted for this boondoggle. It now sits in the State Senate. This thing smells so bad even the Los Angeles Times came out against it as irresponsible after the Sacramento Bee did, but no one except us policy wonks read the Bee's editorials.
So what is it that is so bad that this stinker does to us ordinary residents? Currently firefighters and peace officers receive a death benefit if they are killed on duty or die within four and one-half years of retirement from some ailment suffered while on duty. Not much argument there. This new bill provides a death benefit whenever these former employees die. They don't have to have made any related health claims during their employment period; they just have to die to get the benefit. And this is not $10,000 they are handing out. It is valued at between $250,000 and $300,000 per.
So Officer Krupke retires at the age of 50 (we will not even get into a discussion of that). He has had no health claims. He lives to a nice ripe age of 84 and dies from a heart attack at the time. His family, and that definition is very loose in this bill, gets a free (for them – very costly for you) insurance benefit out of the generosity of the hearts of the people of California principally because we apparently are so flush with dough. Does that seem fair?
You can't just die of anything and get this benefit. To be accurate it is limited to pneumonia, heart trouble, cancer, leukemia, tuberculosis, an infectious disease or a hernia (did not know you could die from a hernia.) That leaves out smallpox, polio, typhoid fever, the plague and a few other diseases that no one gets anymore. The way it looks, the stated diseases will cover 99.999999% of peace officers and firefighters. And nowhere does this bill say it changes any other benefits currently in existence, such as pension benefits.
It has been stated by someone (Ronald Reagan) that if you give more money to the government they will just spend it. Guv Brown is running around the state telling everyone the sky will fall if we don't approve his proposition for $8.6 billion of new taxes. Let's forget the fact that if passed he will never collect that much money, but please explain exactly what he needs this for?
In the past, the scoundrels have waited until after the taxes are raised to show what schnooks we are for giving these people more money. The usually wait to go off and spend our money frivolously on some new project they never spoke of until after the election. They now think we are so stupid they are not even waiting. The Senate Committee passed this 5-0 and soon the Senate will vote on the bill.
So it is time to show them we are not stupid. Tell them we cannot afford another handout to our overpaid public employees. Call your state senator and give him an earful, and then in November tell Guv Brown your family needs the money more than the public employee unions behind this bill and vote no on his tax heist.
____________________________________________________________________________



You can e-mail Bruce Bialosky, via the FR,

here

.





Bruce Bialosky's Biography



• Founder of the Republican Jewish Coalition of Southern California.
• Former National Treasurer of the Republican Jewish Coalition.
• Golden Circle Fundraising Chair for the California Republican Party 2000-2003
• Statewide Chair for Jewish Outreach for Bush-Cheney 2004.
• Member of the Board of Directors of Stephen S. Wise Temple.
• Past First-Vice Chairman of the West Coast Board for ARMDI (American Red Magen David for Israel).
• Past Treasurer of Valley VOTE for three years and a member of its Executive Board.
• Chair of the Proposition K Oversight Committee for the San Fernando Valley 2000.
• Frequently published in the Los Angeles Times, L.A. Daily News and/other publications and appears on television and radio.
• Past member of the Executive Committee of the Los Angeles Jewish Federation. 1991-2
• Professionally, licensed/practicing Certified Public Accountant and Real Estate Broker.
• Married for over twenty years with two teenagers, a boy and a girl.
• Relocated to the San Fernando Valley from Shaker Heights, Ohio, in 1969 and graduated from Grant High. He then attended Valley College and then received a Bachelor's degree from San Diego State University where he was President of the School of Business.