Publisher, The FlashReport

Jon Fleischman
What They Are Saying
"Jon Fleischman has the winning formula - the most political news of the day, and cutting-edge commentary. I love it."
- State Senator Mark Wyland

More Testimonials
Send FlashReport to a Friend
Featured Column Library

« Return to Special Reports
WILL CALIFORNIA VOTERS SEE RED ABOUT GREEN POLICIES?
Peter Foy, Chairman, Americans for Prosperity, California
October 16, 2012

[Publisher's Note: As part of an ongoing effort to bring original, thoughtful commentary to you here at the FlashReport, I am pleased to present this column from Ventura County Supervisor Peter Foy. Foy also heads up the California efforts for Americans for Prosperity - Flash]


If you are new to the FlashReport, please check out the
main site
and the acclaimed FlashReport
Weblog
on California politics.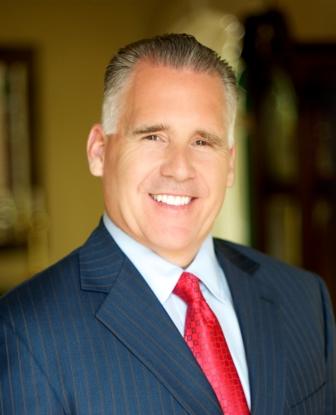 Long-ago wins by California environmentalists may become decisive issues in this year's election campaign – but not in the way "greens" intended. Claiming to protect the planet won several short-term battles, but economic realities may cause stinging defeats sooner than many think.
Exhibit One: After a week of skyrocketing prices, California now has America's most expensive gasoline at $4.65 a gallon. The national average is $3.81. Some Californians have literally been moved to tears by what they're paying at the pump.
In response, Gov. Jerry Brown moved to increase the state's fuel supply by allowing the sale and import of cheaper and more available winter-blend gasoline. Did he not know that gasoline inventories in the state are at their lowest point in more than 10 years, a situation made worse by California's mandate for a special summer gasoline blend?
Even before any benefit to their pocketbook, the first relief to consumers will enjoy is in the form of actually being told the truth about their gasoline. For decades, the state has mandated different blends of fuel at different times of the year. This has raised gas prices and made fuel importation from other states quite difficult.
Regulators claim environmental benefits. But how quickly this tender embrace of the planet slips away when faced with crippling price increases and Californians looking for an explanation – or someone to blame.
Ever the savvy politician, Gov. Brown concluded that consumers were not in any mood to be told "it's for your own good." He knew a gasoline-soaked bombshell when he smelled it, which may prove just as explosive as the real thing. This simply blows away the Sacramento-style pretense that there is no human cost to expensive regulations on the way we live our lives.
Exhibit Two: How best to implement the state's new "Green Chemistry" law, which proposes a list of a government-devised "chemicals of concern" that will include substances that possess certain "hazard profiles." It may have seemed like a clever idea at the time, but even Democrats are jumping ship.
This month, Democratic State Sen. Michael Rubio joined a bipartisan group of legislators requesting a delay of "Green Chemistry", saying, "It is without contention that the range and scope of these regulations is wide and can impact every manufacturer, business and consumer in California and beyond."
That's the sound of political backfire. Gov. Brown's number one priority in the election is Proposition 30, a statewide tax increase he claims is vital to finance the state's current operations and future needs. The initiative is beginning to slip in recent polls, close to the danger zone that could mean certain defeat.
Since Brown and his allies have a massive financial advantage and the airwaves in this fight practically all to themselves, what explains the softening support?
There's every reason to believe this is related to Sacramento turning off Californians: One-party legislators passing one-of-a-kind laws, regulators locking in restrictive rules and businesses either passing on the costs to consumers or leaving the state altogether.
Asked if Sacramento has an anti-business attitude, Democrat State Senate leader Darrell Steinberg said "Come on in, talk to me, talk to the governor's office. If there are things we can do, things that can keep you in California and we'll be glad to act."
But why should it come to that? Why should we all be compelled to lobby the Legislature to do the right thing?
Changing people's minds about "Going Green" are ideas like "Green Chemistry" and mandated seasonal gasoline formulas -- well-intentioned but unrealistic ideas meant to help us breathe easier and live better, but making our economy even sicker than it already is.
Even blue-state California voters may just conclude that losing a job and being unable to afford the things they need is hazardous to their health, too.
_____________________________________________
Peter Foy is California Chairman of Americans for Prosperity, a Ventura County Supervisor and a successful business owner.