Publisher, The FlashReport

Jon Fleischman
What They Are Saying
"I look forward to reading the FlashReport every morning and strongly recommend it to everyone who wants to stay on top of what's going on in Sacramento and in their local government as well."
- State Senator Mimi Walters

More Testimonials
Send FlashReport to a Friend
Featured Column Library

« Return to Special Reports
YOU CALL THIS RESTRAINT?
Senate Republican Leader Bob Huff
January 11, 2013

[Publisher's Note: As part of our ongoing effort here to present readers with insightful commentary on current events in California politics and policy, we are pleased to present this column penned by Senate Republican Leader Bob Huff. - Flash]
If you are new to the FlashReport, please check out the
main site
and the acclaimed
FlashReport Weblog
on California politics.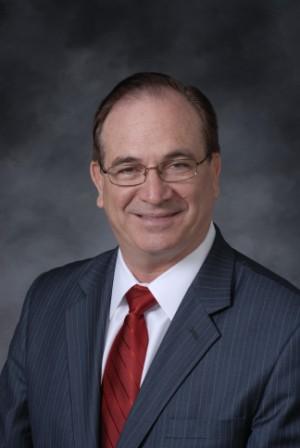 Weeks ago, Governor Jerry Brown travelled the state threatening that schools could be saved only if voters approved Proposition 30, Brown's proposal for new taxes.
"It's really a stark question here," Brown told a crowd at Bakersfield College. "Are you for the schools? Do you want to put money in? This is second grade arithmetic, billions in the schools, or billions out of the schools….There is no compromise. You vote for Proposition 30, you know you're getting six to eight billion dollars pumped into California schools to help our school kids and make our state better. If you vote no, they take out six million, it's that simple."
At UCLA, Brown urged students, "…don't be complacent…you can avoid that tuition hike…" by voting "yes" on Prop 30. At Sacramento City College, Brown warned community college students that "if the measure fails, community colleges are in line to receive a $385 million cut, which would mean 140,000 students could be shut out of classes."
You get the picture. Prop 30 was sold to voters with a mixture of threats and promises. But, the undercurrent in each message was this: Prop 30 taxes will go to schools.
However, the governor's 2013-2014 proposed budget plan for California spends $6 billion more than last year and much of it is used to grow state programs and provide pay and benefit increases for state workers. K-12 schools and community colleges get only about $2.7 billion of new program funding. That's not what the governor promised…or what voters approved.
Nowhere in his stump speeches did Governor Brown say that a portion of $6 billion collected in 2013-14 through Prop 30 taxes would be spent to grow state government back and fund pay and benefit increases for state employees.
Nowhere has Governor Brown explained that once these new taxes – temporary taxes – are used to increase state program spending or raise pay and benefits for government workers that continuing revenue—permanent taxes-- will be needed to sustain the spending.
That's how we got into this mess in the first place -- a state budget surplus, Democrats controlling the legislature and the governor's office, and a bill raising pay and benefits for state workers to unprecedented levels.
So, despite the governor's claims that Prop 30 was not a shell game, it sure looks like a way to take money from California taxpayers for one purpose and use it for something else.
In fact, the Governors' Department of Finance projects that state spending will grow from the current level of $91.3 billion to $116.3 billion by 2016-17 – that's $25 billion in 4 years. That certainly doesn't look like fiscal restraint. Or, even sensible fiscal policy. At a minimum, the Governor should work with Republicans to keep the promise that Proposition 30 revenue will go to schools, and make a new promise that college tuition and fees will not increase for at least as long as the Prop 30 taxes are in effect. The tax increase is here, but we all need to remain vigilant to ensure it is used wisely and in keeping with voters' expectations.
Governor Brown has said we need to "keep one foot on the brake and the other foot modestly on the accelerator…" Pay raises and lifting of the monthly personal leave day without pay for state employees certainly is a payback to the state unions who helped pass Prop 30 and it looks like the accelerator is floored to me. The direction the Governor is driving leads to another fiscal cliff.
_____________________________________________________________


Senator Huff serves as the Senate Republican Leader and represents the 29th Senate District covering portions of Los Angeles, Orange and San Bernardino Counties. Follow Senator Huff on Twitter @bobhuff99.