Publisher, The FlashReport

Jon Fleischman
What They Are Saying
""The Flash Report is an effective way to get the word out to small business owners around the state and those who support them. In a time where there is so much media clutter, the Flash Report helps cut through the noise and make the Voice of Small Business heard."
- John Kabateck, Executive Director of the National Federation of Independent Business/California

More Testimonials
Send FlashReport to a Friend
Featured Column Library

« Return to Special Reports
LET'S WIN AGAIN
Assemblywoman Diane Harkey
February 12, 2013

[Publisher's Note: The FlashReport is pleased to present this original, exclusive commentary from Republican Assemblywoman Diane Harkey -- Flash]
If you are new to the FlashReport, please check out the main site and the acclaimed FlashReport Weblog on California politics.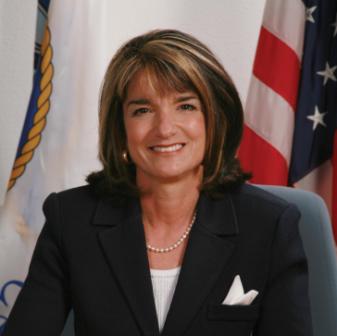 Announcing my candidacy for the State Board of Equalization in 2014, I am well aware of the hurdles I face in the election, and afterward as a Republican woman in an increasingly "Blue" state. Winning the recent election with 65% of the vote, no mail campaign and the third highest recipient of legislative votes in the state, I know the value of grassroots. Statewide, Republican messaging, outreach and new technologies fell short in the face of the well-oiled, well-financed Democrat machine in 2012. In spite of polling to the contrary, taxes were raised retroactively, as the Majority Party let "the voters" decide.

Conventional wisdom says Republicans must change who we are and what we stand for if we want to reach the young, minorities and women that broke decisively for Democrats. Compromise on social issues, immigration and even taxation seem to be the prescription. But to win elections again we must "expand" who we are, and not lose sight of what we stand for. A recent glaring example of flexibility in policy and values, Governor Schwarzenegger left office with a 23% approval rating and a legacy of debt and regulation.

For years California has lived from boom to bust, doling out benefits to compensate for lack of governance and financial discipline. Strategically, not by accident, the left has squeezed the middle class through taxation, regulation and selective industry carve-outs. Businesses and the well-heeled are fleeing, while others are living from hand to mouth, or afraid to lose the government safety net for the freedom and opportunities their ancestors craved.

So, how do we expand with a message of lower-taxes, smaller government, self-reliance, and freedom? First, we must acknowledge that California is a nation-state, with unique issues and solutions that may vary county-by-county. In Northern and Coastal California, social issues may drive a wedge, while conservative financial remedies are preferred. In many hard-hit Central and Inland areas, social conservatism resonates hand in hand with government employment and county services. Policies crafted in liberal Sacramento favor open borders and expanding benefits, which increasingly impact border counties disproportionately. While many would like to see the immigration issue resolved with a functional working visa system, distrust over border security seems much more heavily weighted in Southern California, which is the "border state."

Finding commonality is key to politics – a "Yes" vote most of the time is better than a "No" vote all of the time. Chosen by "their" supporters our candidates and elected officials serve as the venue to expand and begin winning elections again. We have witnessed across the nation Republican leaders, strong on issues, making a difference, appealing across party lines and resonating with ethnic groups and women. Due to local outreach and focus on issues, nationwide, Republican Governors and Legislatures are at all-time highs.

We can replicate the success in California by embracing our commonality rather than focusing on differences that divide, while re-creating a strong state party that supports and promotes elected leaders. While the hurdle is high, working together, with candidates that aren't afraid to engage outside Republican circles, we can win. People, especially the young, like winners; let's go forth and multiply to set the stage to win again.

_________________________________
Assemblywoman Diane Harkey (R-Dana Point) represents the 73rd State Assembly District located in south Orange County.