Publisher, The FlashReport

Jon Fleischman
What They Are Saying
""The Flash Report is an effective way to get the word out to small business owners around the state and those who support them. In a time where there is so much media clutter, the Flash Report helps cut through the noise and make the Voice of Small Business heard."
- John Kabateck, Executive Director of the National Federation of Independent Business/California

More Testimonials
Send FlashReport to a Friend
Featured Column Library

« Return to Special Reports
WHAT THE GOP NEEDS IS MORE IRON LADIES
Elizabeth Emken, GOP Congressional Candidate
August 21, 2013

[Publisher's Note: As part of an ongoing effort to bring original, thoughtful commentary to you here at the FlashReport, I am pleased to present this piece from Elizabeth Emken. - Flash]

If you are new to the FlashReport, please check out the main site and the acclaimed FlashReport Weblog on California politics.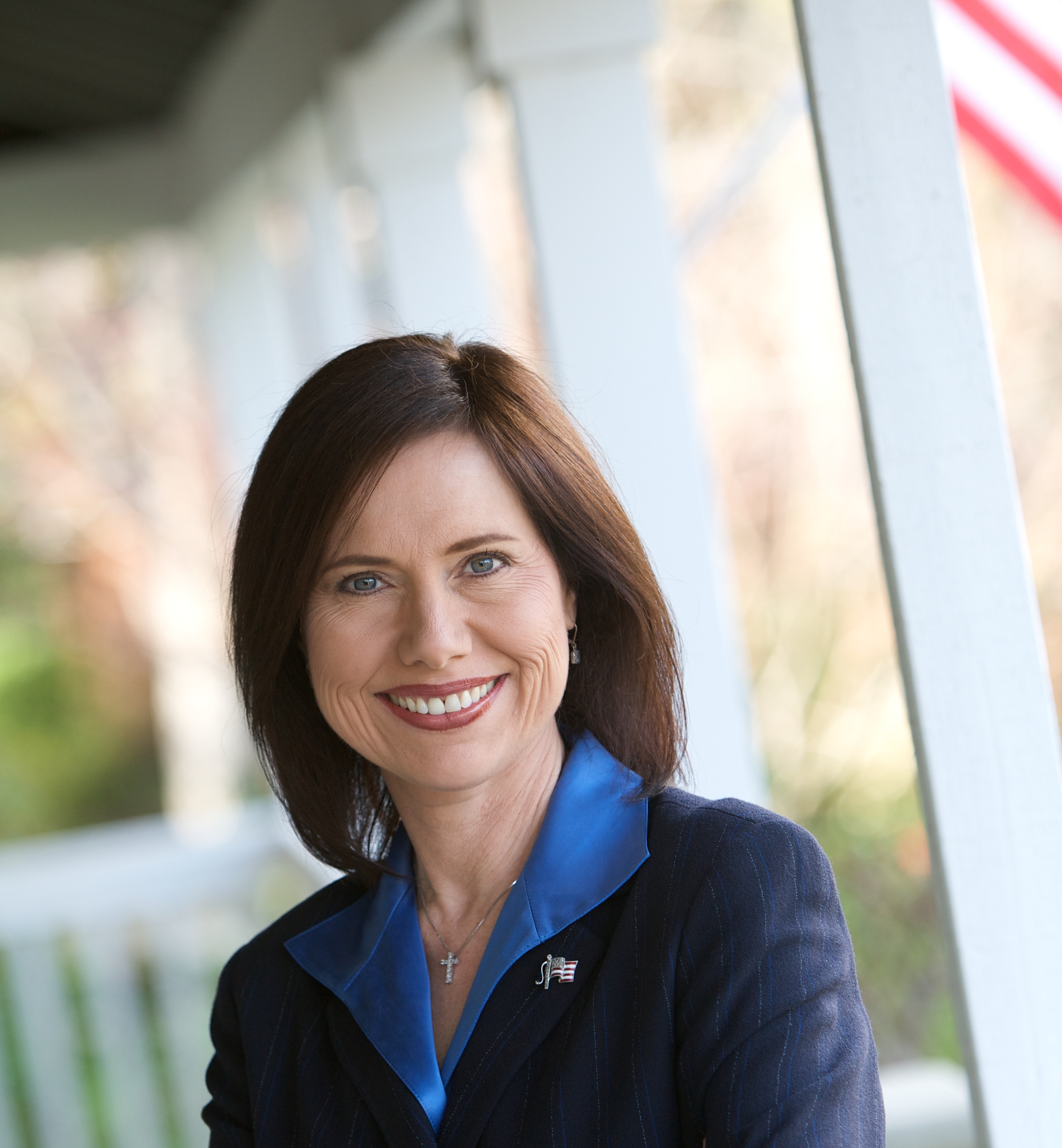 Ever since our losses in the 2012 election cycle, Republicans across the country have spent a considerable amount of time, energy and money on trying to figure out "WHY?" How could we have lost so badly when we were on the right side of all the issues voters said they cared most about?
I think it's because we were concentrating on bottom lines instead of the family lifeline. Despite all the polling showing the public's top priority was jobs and the economy, Democrats effectively made the entire election cycle about women.
Don't believe me? Ask former Congressman Dan Lungren, whose re-election was derailed by his opponent's well-targeted and highly flammable ad campaign that focused on abortion rights.
In the final week before Election Day, Ami Bera launched a TV spot that attacked Lungren on his positions on abortion and access to contraception. Bera even brought in birth control maven Sandra Fluke to add to the distraction. And it worked.
We can't let the Democrats continue to define the Republican Party as a misogynistic club for hair-dragging cavemen. That's their go-to attack strategy because we haven't provided a credible answer for it.
Female voters supported President Obama over Mitt Romney by a 12-point margin and composed the majority of voters in 2012. Women likely will again dominate the discussion in 2014 and certainly in 2016 with the Hillary Presidential Machine already in full battle gear.
Republicans need to prove that we can show compassion and concern for the problems women face in their everyday lives without running away from the values and ideals that make our party the best hope for America.
What the GOP needs is more Iron Ladies.
Margaret Thatcher was a true leader who broke into the boys' club and led Britain to an economic rebound. Here in the New World, we should encourage Republican women to channel their "inner Maggie."
It worked for me when I was on the campaign trail last year. At nearly every stop, Californians from all walks of life responded enthusiastically to my message that combined common sense fiscal solutions with a heart for the truly needy in our community.
I'm running for Congress in 2014 to bring that same message to the voters in the 7th District. I'm hoping to join the new wave of Republican women elected to office and provide some balance to the boys' club in Washington.
Of the 20 women currently serving in the U.S. Senate, only four are Republicans. In the House, the GOP claims just 19 of the 78 congresswomen. Here in California, Republican women fare no better, with only 2 of the 11 female state Senators and 6 of 21 Assemblywomen sporting an "R" after their names.
We have an impressive number of incredibly accomplished women in the Republican Party, but they won't consider running for public office until there's a consistent support system in place.
Fortunately, help is on the way. The Republican National Committee just announced its "Women on the Right Unite" program that will ensure Republican women candidates get the support, mentorship and resources to be successful both as they enter politics or seek higher offices. The National Republican Congressional Committee has joined this effort with its own "Project GROW" that is designed to empower, engage and encourage female candidates and women voters.
Here in California, I'm pleased to see an increased leadership role for Republican women and a commitment from our state party Chairman Jim Brulte to build a strong farm system of GOP candidates that includes more women.
As we expand and improve our efforts to engage women, the Republican Party can take heart that success is not too far away. Our positions on economic issues provide a natural opening with moms who are often the household CEO making major financial decisions every day. And there are more than 8 million women-owned businesses in the United States, generating more than a trillion dollars in revenue and employing tens of millions of Americans.
Bringing a woman's perspective to the Republican Party's ongoing strategy isn't the only missing piece of the electoral puzzle. The GOP needs strong candidates representing each of our increasingly diverse communities in order to stay relevant. But recruiting more women candidates is imperative. The messenger is just as important as the message.
RNC Co-Chairman Sharon Day, who'll be speaking at the state Republican Party's Fall Convention, recently said, "Women are essential to our success, as a Party and as a country." I'm looking forward to working with my fellow Republican women to provide the confident purpose of a Margaret Thatcher that will shape our own political future for generations to come.
__________________________________________________
Elizabeth Emken, a businesswoman, non-profit executive and mother of a special needs child is a Republican candidate for California's 7th Congressional district, currently held by freshman Democrat Ami Bera. For the last decade she served as an advocate for developmentally disabled children, most recently as Vice President of Government Relations at Autism Speaks, the nation's largest science and advocacy organization dedicated to autism research. For more information about Elizabeth, please visit http://www.elizabethemken.com/.